"Your brand name is only as good as your reputation" – Richard Branson. Your blogging brand and reputation goes hand in hand and success in this age will be somewhat limited if your effort will solely be on generating traffic or some other key performance indicator. Due to the nature of blogging and content marketing in general, the reputation and persona you create and build online can amplify your work or cause it to be ignored. Taking note of some of the most successful bloggers, you'll notice that they spend a great deal of time managing their reputation while focusing on doing something better than everyone else – that one thing that makes them stand out. Whether it's focusing on mastering a particular niche or subject area, building on a killer unique blog design, or executing with a beautiful spin that's not seen elsewhere; it's no use trying to be a master of everything.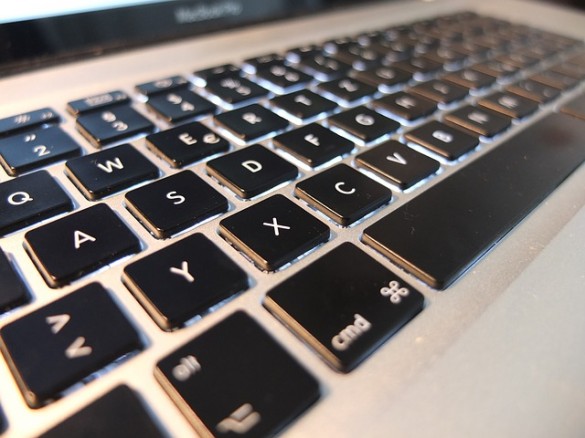 There are a few things bloggers and businesses online in general can do to stand out and grow. Rather than just blogging for blogging sake it's important to identify something of which you can add your own unique style or value that cannot be found elsewhere or easily replicated. That's how bloggers and their content go viral and produce meaningful long-term results. Here are 3 simple ideas for building the foundation of that strong reputation.
Custom Branding for a Professional Touch
Many bloggers take branding for granted and underestimate the value of first impressions. The impact initial visuals have on the user experience, perception and eventual subscription and sales are huge. In fact, a simple change in site element colors can greatly improve conversion rates. Forget about using a stale text based logo or a basic WordPress template that thousands of other site owners are using to promote themselves. Invest the time and money to create visuals and content that stand out. It's no excuse to say you're not a professional designer so you can't think about that stuff; that simply doesn't cut it. In fact, you can get a professional logo for only $5 on Fiverr (though I'd recommend thoroughly investigating anyone you're deciding to hire there). Or for WordPress enthusiasts, a plugin like Visual Composer is excellent for easily creating custom page designs using a simple drag and drop interface. In addition, there are tons of freemium graphic design software available for download like Serif and tons of simple, easy to follow tutorials that put the power of professional design into the hands of the uninitiated.
Essentially, there's just no excuse for taking the easy non-professional route.
Launch Your Own Apps
You do not need to be a developer to create and launch mobile apps. Google has ensured that it's as easy as possible to get apps published on their marketplace while Apple is working to make their development platform less intimidating with the launch of the Swift programming language. Going a step further, the development process has been even more simplified and frameworks and tools have been developed to empower non-developers to create and launch apps without any deep knowledge of programming languages.
Appressor, for instance has created a framework and set of tools and service that makes creating apps as simple as creating and publishing WordPress pages. Their service integrates with your WordPress installation through a powerful plugin combined with their integration services to help you launch market-ready mobile apps.

Or, if you definitely do not want to do it yourself and would like some else to handle the hassle of getting your app ready for market, BuildFire would be another great option . They offer a more managed approach to the app building process and will handle the necessary updates that will be occasionally required as the mobile ecosystem or your ideas change.
Complementing your blog with a mobile app makes a lot of sense since more and more users are using mobile natively to consume content versus using the browser to discover content. This way an innovation like push notifications can be used to engage users, for example.
One strong example of a mobile app being successfully implemented for a blog is Pat Flynn's Smart Passive Income mobile app with currently over 8,000 users. This approach not only strengthens Pat's reputation and brand appeal but also serves his community has he delivers his content in an easily consumed and user-friendly format.
Be Known for One Meaningful Thing
When someone mentions your name or blogging brand or persona, what comes to mind first? Is it, "Oh yeah, she's a great affiliate marketing expert, she has some great articles and guides on her blog…" or something else? Primarily you'll find a lot of people talking about the same things online; everyone is a master of everything. Since so many niches are extremely saturated on the surface, you'll need to dig a bit deeper. If you're particularly keen on sharing your expertise on online marketing for instance, try narrowing your focus to key areas like "conversion optimization" or "achieving sales via Twitter" rather than blogging about everything under the sun. You'll stand a better chance of being noticed, you'll do better at SEO, your expertise will drastically improve over everyone else's and you'll be know as the expert.
Focus here is vital and that's how you'll stand out as a blogger.
To conclude, your success in blogging will greatly depend on the reputation you build as a professional. Mediocrity doesn't cut it as the online world is flooded with people and businesses who do the bare minimum. Originality and a professional persona and reputation will be your foundation for success.
Robyn-Dale Samuda is a Web Developer & is owner of Yuraki, a Website Development, IT Consultation & Online Marketing Firm in Jamaica. He has a passion for the web and helping clients achieve more online.