Launching a winning startup goes well beyond simply having an ingenious product, service or invention. In a noisy online world crowded with dozens of new businesses being launched each day and new apps and technologies entering the marketplace there's no guarantee that your perfect idea with get the attention it deserves or within reasonable timing. This leads many entrepreneurs to not only dwell on or become complacent solely within the scope of product development but also execute marketing plans and growth and culture development with precision and well thought out plans.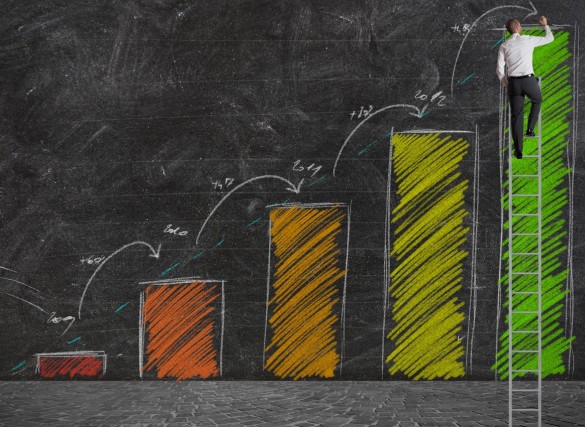 The startup environment is unpredictable and unforgiving but at the same time promises to liberate the victorious beyond their wildest dreams. One has to be vigilant as preparations are made for growth, acquiring customers and managing the daily activities necessary for support.
Here are the key areas that online startups need to focus on to ensure the best chance for survival and success.
The New Age of Marketing
A majority of startups are not richly funded by A-list investors and will need to pay very close attention to cash flow while taking advantage of low cost and sometimes free strategies whenever possible. While some startups will have financial support it is best practice in keeping spending in check and within reasonable levels; and not become a spendthrift because of the illusion of availability of cash. The perfect mindset is one that creates a business ready for tough times and unexpected challenges.
The new age of marketing can certainly be a zero-cost venture as we've witnessed with successes such as Dropbox and payment processor Square, who essentially gave away something users found useful to acquire millions of signups and paying customers. Dropbox in particular leveraged the power of freebies and rewarded brand advocates who referred the most customers with valuable cloud storage while square's mobile card readers were offered for free making the barriers for retailers to begin using their product practically nonexistent – a sacrifice that paid off in the end. These marketing strategies popularly known as growth hacking revolutionized the way we market our businesses dropping the need for million dollar budgets.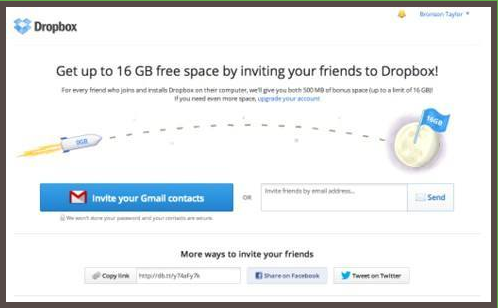 Here's what your general approach to marketing should be as a startup:
Leveraging marketing platforms – Smart entrepreneurs use tools that multiply effort to reach million-strong audiences; and the introduction of marketing automation tools as well as management platforms have revolutionized marketing and is comparable to the impact of the invention of the wheel in human society. Products such as Hootsuite, Trello, Moz and 99DollarSocial are all examples of products that help to organize your marketing team and activities, monitor and manage connections with customers on social media, run killer SEO campaigns and outsource important tasks. 99DollarSocial in particular allows businesses to delegate the repetitive and labor intensive tasks of social media marketing and management to their team of trained and proven professionals. While their teams manage the daily social tasks such as responding to followers, posting updates and monitoring campaigns, startups can focus on other activities necessary for growth; freeing up time for the entrepreneur to focus on bringing visions to reality.
Perfect content marketing – Content marketing is the primary marketing activity driving business on the web and those who create the most engaging and widely distributed content are increasing sales and growing their business. Whether it's through a blog, YouTube or a social network, your content strategy has to be on point and geared towards serving and appealing to your target audience on the most relevant channels. Not to mention also that inbound marketing is about half the cost of outbound strategies.
Master the art of building relationships – Relationship building is not only important for acquiring new clients but also reaching the right investors and professionals to invest in your ideas and collaborate to build better products and reach wider audiences.
The new age of marketing allows startups to leverage technology at a fraction of the cost of traditional methods, with tools for greater accountability and the ability to launch more customized and targeted campaigns.
Maintaining High Availability for Services
If you're running an online startup delivering products or services that demand high quality and capacity servers, whether it's for running the backend of mobile apps or delivering a large scale web app, you'll need a secure method of guaranteeing uptime and availability for your users. In the face of recent web security threats, denial of service (DDoS) attacks and other intrusive attacks pose serious threats to your main bread and butter as attacks can easily take your business offline. The intensity of DDoS attacks alone have increased tenfold with attacks ranging in bandwidth around 15 Gbps in 2013 to now as high 180 Gbps; enough to take down an entire web host provider.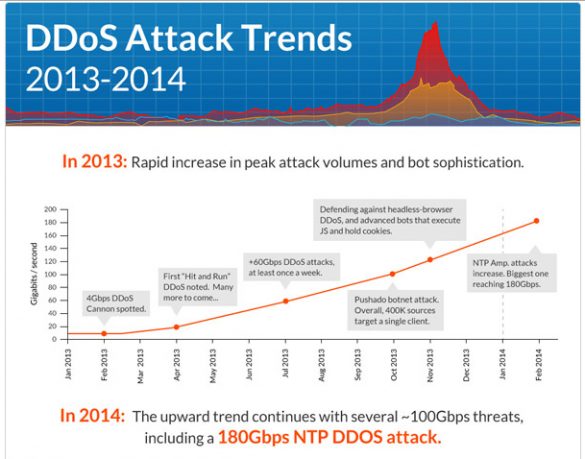 Through Application Delivery Controllers, threat mitigation providers offer businesses the 3 main areas for maintaining availability covering security, through sophisticated and centralized Web Application Firewalls, speed, delivered via global Content Delivery Networks and load distribution which is handled by a combination of load balancing and failover services.
Notably for the software as a service startup, load balancing and failover will ensure that a backup server is always available whenever there is a network outage or application failure while also distributing load across multiple servers and data centers favoring faster data pathways to guarantee maximum speed and efficiency. This results in the best experiences for users as apps are delivered on demand and at enjoyable speeds.
Web security providers allow startups to leverage high cost enterprise grade security and application delivery infrastructure at a fraction of the cost to acquire the equipment and staff themselves. This means that entrepreneurs can direct valuable cash and attention to other vital areas of the business while guaranteeing uptime for critical services.
How to Position for Growth
It's safe to say that the average entrepreneur is interested in growth and wants to see their business go from 100 users to 100,000. However, growth favors those who are well prepared with systems, processes and staff poised, matured and ready to take on greater demand and innovate. The startup mindset necessary here is to ensure that:
Workflows and processes are in motion – Working processes mean that there's roadmap laid for every task and scenario your team will and may face with established guidelines on how to handle each situation. This means that founders can focus on business development and making products better versus being bogged down with day to day maintenance activities. The business needs to be able to run almost on autopilot without input from the leader on every single decision.
The business can adapt to unexpected demand – Whatever capacity your market requires from you now, ensure that you have a plan to handle 100 times that when needed; whether it's through renting additional server space on demand or quickly expanding your team. Coverage from a major news site can create the influx of customers necessary to either grow or break your business so make preparations.
Have an ability to identify growth opportunities – Leaders should not say yes to every offer but must evaluate the perfect few deals that are vital for success. As a startup, it will be tempting to latch onto every opportunity that becomes available but you cannot say yes to all as you'll quickly find yourself bogged down, stretched thin beyond your limits and failing as you're no longer focused and concentrating your energy. Evaluate, negotiate and wait for the best opportunities.
To conclude, as you position your startup for online success, identify the necessary characteristics and foundations you need to secure for reaching your goals. A focus on innovative marketing, envisioning and preparing for growth and employing systems that guarantee deliverability of your services will be the best starting point for your long-term success.
Robyn-Dale Samuda is a Web Developer & is owner of Yuraki, a Website Development, IT Consultation & Online Marketing Firm in Jamaica. He has a passion for the web and helping clients achieve more online.