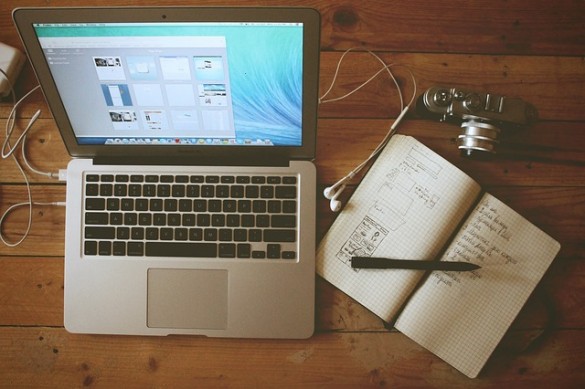 There are now almost 300 million blogs in existence; the web has become a noisy and crowded place with everyone trying to tell their own version of events and stories. As bloggers, it's tough and not only are we competing with fellow bloggers but now also the corporate world with businesses with budgets capable of hiring the best talent to create content, develop killer sites and with available cash to push distribution through the most popular networks. At the same time, do not allow a seemingly saturated online market to fool you. While there is chaos and noise abound with a crowded pool of so-called experts, the one thing that has not saturated the market is authenticity and consistently high quality content. The vast majority of blogs and online marketing professionals you'll come across are far from perfect withmany of them mediocre. Within every niche there exists grand opportunities to do things better than the majority and make a name for yourself in your own cozy niche.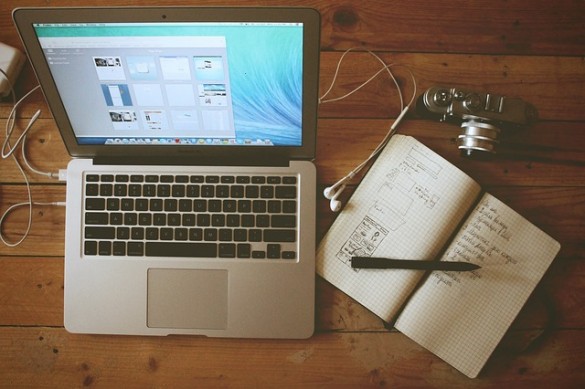 Therefore, in the midst of the noise, how do you stand out from the crowd and be seen and heard? How can bloggers make their mark now and for the future? Here are 4 tips to help you get started.
Blogging Like It's Business
Running a blog like it's a business isn't about having a cool business name, a corporate bank account or products and services to sell. It's about the processes you put in place and stick with to have your blogrunning like a well oiled machine. It's about the reputation you build whether through services or the high value content you're providing to your community. It's what you do every single day that counts and mastering adaily routine and the business process is what's going to guarantee your long-term success; and not a haphazard approach where you're trying some new magic traffic formula every week.
Your blogging business needs:
A long-term vision of what will define your success. Whether it's writing 20 high quality articles a month, connecting with 10 new people everyday or selling "x" amount of consultation sessions as a result of your blogging activities. Your path needs to defined, visible in front of you and yet, not set in stone.
Document a basic marketing plan that supports these goals.
Develop your daily routine for accomplishing those targets, stick to it and form new habits of daily accomplishment. The stronger this process is and the more ingrained your attitude towards meaningful work is, the better your chances of achieving something worthwhile.
It's about accountability to yourself and your business.
Mastering Responsive Communication
The more you appreciate that as a blogger, you are in service to your audience, the faster you'll grow as you act on that. Part of that service is communicating and engaging your audience proactively and consistently. For instance, someone comments on your blog, leave quick and meaningful replies,look for opportunities to help users online without expecting anything in return, whether it's in relation to your blog and business or not – it's about being human. The blogger who continues to be genuinely present within the online community will be on readers' radar and will have some weightin the market.
In addition, the modern blogger has to make use of tools in the marketplace that will help to get things done more efficiently. A free Twitter community management tool like Commun.it or a premium social media management service like Hootsuite will be vital tools which will allow you to schedule posts and other activities and use automation to enhance your responsiveness and presence. Or to even make a greater impact, use a meeting service like ClickMeeting to facilitate high quality online meetings where you can completely brand the meeting experience as you like and really deliver a stellar service especially if you're an online consultant who blogs. It's all about going a step further, thinking beyond the box and giving your audience and clients unique and valuable experiences.
Appreciate the New Era of Content Marketing
Content marketing is no longer about simply publishing as many blog posts as you can and mass share them on allsocial networks in existence. That really isn't mature content marketing and market demand will punish the ill-prepared and complacent blogger who is stuck in that lazy mode of marketing.
Successful content marketing demands:
Creating rich experiences on all devices, especially for mobile. Blogs must at least be mobile responsive.
Content has to be the right mix of text, images, video and audio. Rich media has proven to perform better than stale text and readers are more responsive to content with that visual appeal.
Forget blog post word limits. A focus on this metric has done more harm than good as it shifts bloggers' focus from getting to the point and sincerely providing something of value to worrying about whether or not my article is long enough. Word count is a distraction and in reality if your ideas are best delivered in 300 words, then that's what you should stick to. Focus on what the content needs to accomplish and be smart about it.
Master Distribution Channels
There's a saying that goes "content is king, but distribution is queen and she wears the pants." This essentially means that regardless of how good your content is, if you don't have a method for attracting readers and gaining reach you're wasting time and knowledge. Regardless of whether you're utilizing paid distribution through Facebook and Twitter ads or going a strictly organic route, you'll need to understand how the channels work and what makes users on each network tick and engage. Mastering distribution is not just running ads but having a deep appreciation of why someone would click your links on Twitter versus following you on Instagram. Each network has its own language and cannot be treated with a general approach – a strategy that works for one may result in failure on another.
A common error bloggers make is posting the same identical messages on all networks. Let's say a new blog post is published, oftentimes bloggers use one description for every network the content is being shared on, not realizing that different combinations of text and visuals has to be unique for each network's audience. As you tailor content for each network you'll experience an improvement in clickthrough on each.
To conclude, the game changing blogger is one who sticks to a daily process, continuously studies the market and adapts, pushes the limit on quality where content is concerned while consistently treating online relationships with sincerity and care. These are the foundations to not only successful blogging but every online venture you can imagine.
Robyn-Dale Samuda is a Web Developer & is owner of Yuraki, a Website Development, IT Consultation & Online Marketing Firm in Jamaica. He has a passion for the web and helping clients achieve more online.