Finding the perfect formula for driving sales, subscriptions and readers to your website who actually engage is a task that grows more difficult as the web continues to develop and grow. It's quite easy to hit a plateau whether you're trying to create fresh and appealing content for your personal or corporate blog; or creating a new angle that will attract buyers to your new product or startup. Successful online business is hard work and in reality it's not for everyone. The defining quality that is proven to set winners apart from losers simply boils down to persistence.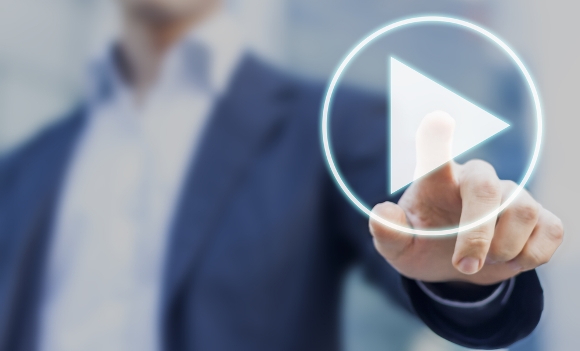 The ability to launch winning traffic generation and business booming strategies does not necessarily require that you master every skill possible but more relies on you knowing your target audience's needs and being honest with what you can and are willing to provide. A blog that covers social media marketing for instances, does not necessarily need to publish on every possible topic under it's umbrella but should narrow the focus to where the impact is greatest based on the marketer's skillset and targets for ROI. Especially in cases where a small business or blog is managed by one individual, the stakes are higher regarding using marketing time wisely for maximum effect.
So, what are some oftentimes ignored and underutilized techniques that can create success online for marketers and how do you enrich your content marketing efforts for greater ROI?
Narrowing Your Focus
Let's face it, there's a strong possibility that what you're publishing on your blog has already been said and dissected somewhere on the web by a few other bloggers. It's extremely difficult to be unique when content is being produced across the world at its current rapid pace. How do you create a unique voice for your brand and standout in the noisy crowd? The best strategy you can employ here is drilling down on your niche topics and narrowing and deepening your focus to go a step further with the general topics being discussed frequently on the web.
There are 3 benefits here:
1) You become an expert in a rarely discussed field – Many websites typically discuss the obvious facts and do not dive deep into the "how's", "why's" and "if's" of the industry. For example, Google launches a new product with "x" cool features. Everybody talks about that; you should then dive into commentary on the potential impact on users, use the service and offer detailed reviews and simply look for opportunities to provide and focus on various angles that aren't evidently addressed. That's how you create unique share-worthy and link-worthy content.
2) Benefit from valuable long tail keywords and niches – SEO is alive, will always be alive and you still can win. There is great value in long tail keywords. For example, you simply cannot compete with general, broad keywords like "social media marketing" or "increase sales." However, you may discover greater opportunities and value for something more narrow like "how to increase sales without a zero budget" or "creating a social media marketing plan for small businesses." The keyword competition will be less. Use a tool like Keywordtool.io to discover ideas for narrowing your keyword focus.
3) You save time and energy – Focus means that you strip your days of unnecessary work on things that do not add value to your bottom line and objectives.
Engage Your Target Audience Off Your Website
Promoting your website and getting feedback from readers and users is not all about you and your site. Advertising your latest blog post on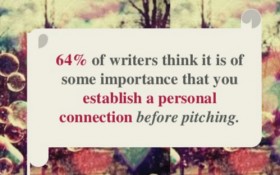 Twitter each chance you get will not attract meaningful traffic and engagement unless you've already built a reputation through relationships on social networks. Simply put, people won't be interested in your stuff if they have no idea who you are or what you stand for. Sure, you'll get a few clicks from readers here and there but the results are negligible.
If you're trying to get influencers to engage and share your content you'll need to engage them as fellow human beings without strictly pitching to them. A recent study by Buzzstream reveals that 64% of writers and editors of popular websites think it's important to establish a personal relationship before pitching a story to them.
Treat your target audience as a community and start interacting and building relationships on social media as well as taking advantage of meeting people offline. Share interests and add value to their daily lives by contributing things that they'll find useful. Pitching is not your priority here. If an influencer knows that you always add value and always engaged with them on a human level, your profile, work and content will have more value in their eyes. Use tools like Commun.it, Hootsuite and Oktopost to effectively manage your social network relationships.
Build the relationships and you'll find that you'll achieve higher clickthrough rates on social media and engagement from the readers you acquire.
Evoke Curiosity
For whatever reasons visitors are coming to your site you should try to have something that directly addresses that. For example, if your website is directed at teaching readers how to play a musical instrument, you could collect emails from subscribers who would be highly engaged with what you have to offer; like a pop-up that says "Do you want to learn how to play the piano like Beethoven?" or something else the average aspiring student can relate to.
Therefore, how you present your content is very important and your wording should address a need the reader may have leading them to explore further. Writing a strong headline is an art worth perfecting.
Optimize Your Site's Usability
Usability is something you should never take for granted. The more enjoyable and user-friendly the experience is for your readers the greater the chance of them spending more time to consume and use your content. They'll keep coming back for more.
Make your readers' experiences better with simple strategies like:
Making key information easier to find
Keeping relevant info above the fold
Eliminating dead-end pages that link to nowhere else on your site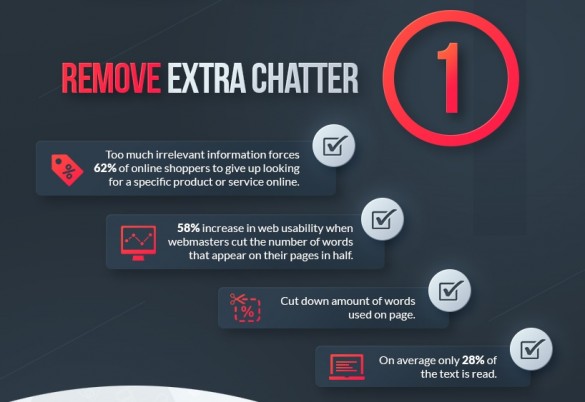 Here's a list of free usability testing tools to help assess your site and determine what improvements you can make.
To conclude, increasing engagement relies heavily on your ability to communicate solutions effectively to your target audience with the help of a few tools. While also narrowing your vision to help produce unique products and content users will love and share.
Robyn-Dale Samuda is a Web Developer & is owner of Yuraki, a Website Development, IT Consultation & Online Marketing Firm in Jamaica. He has a passion for the web and helping clients achieve more online.