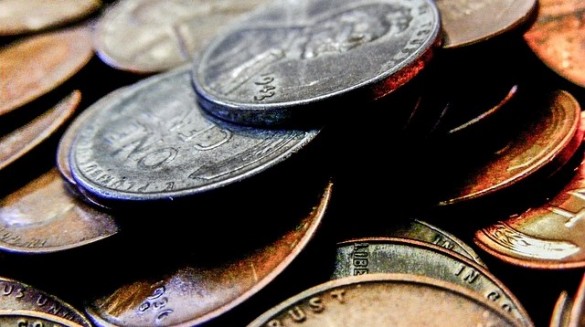 Regardless of how you've started publishing online, whether it's from a childhood passion, hobby or as a result of an experiment, the topic of monetization will always come up; and although it may not be your primary motivation, it's still worth paying attention and trying something new.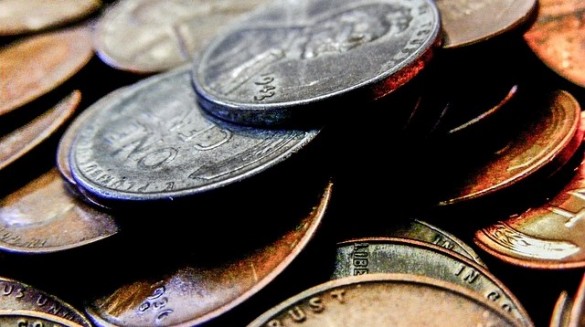 There are many success stories from bloggers who have made hundreds of thousands of dollars almost by accident as they were blinded by their focused obsession with their topic and didn't care about making money but ended up doing so anyway. Unfortunately, the majority of writers are not that lucky and need to employ a disciplined approach to delivering quality that their audiences will enjoy. Yet, quality on it's own is no guarantee for monetary success.
As you focus on hitting your monetary targets with your website and online business, you will find the greatest long-term success when your audiences' needs are best met; putting them first. Monetization can be easily incorporated once you have a satisfied audience
Here are 2money making strategies that will complement your online business built to serve your readers well.
There's Great Power in the Webinar
Webinars are a powerful way to humanize your brand as it gives you the opportunity to interact with your participants in real-time with quality audio and video. It's the next best thing to face to face conversations and performs much better than social media and other channels since you're engaging an audience that has opted in to consume what you have to offer; leads that are already qualified. Therefore, if you're selling something and you host a webinar to talk about your offer, it's likely that your participants are in buying mode. As a matter of fact, well executed webinars typically enjoy a conversion rate of up to 42%, which is unheard of with other media.

Two ways to approach webinars for increasing earnings:
1) Have a new product or service offering? Instead of promoting the product itself, invite readers to a webinar where you talk about the problem that your product solves and the frustrations in the industry. Direct the focal point of the webinar to sharing user experiences with that particular difficulty and then demonstrate how your product canhelp. The above average benefit here is that you're building a relationship with your audience of highly targeted individuals who know they may want your product.
This is much more effective at closing sales than blog posts and standard advertising where you're not 100% engaged with the user.
2) Or, if you have a highly specialized skill; deliver a webinar on your insight along with resources that cannot be found elsewhere on the web. Use a webinar service like Google Hangouts or ClickWebinar to save your video presentation. This presentation, presuming it's of uniquely high value, can be sold at a nominal rate for others to access.
Sponsored Content on Steroids
Although sponsored content / native advertising has been receivinga lot of criticism lately, I do believe that once it's done properly from the perspectiveof adding authenticvalue for the reader; there's nothing wrong if the content was created by and for Pepsi, for example. The problem here is that many writers and companies are doing it wrong and subsidizing quality and ignoring the readers' intelligence.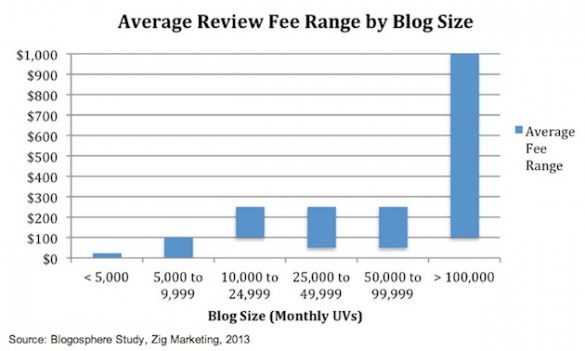 Depending on your website's traffic you can potentially earn anywhere from $25 to $1,000 for a single sponsored post.
To stand out with your website's sponsored content offer and charge advertisers more, here's what you do:
1) Get rid of the 500 – 800 word limit on the work you produce. Give more value; provide in-depth research to back what you're writing to deliver a credibleproduct for your advertiser.
2) Create visually appealing sponsored posts that rely heavily on artwork and quality graphics. If your advertiser would like to use stats or any other concept in their article, present it beautifully. You may need to hire a graphic designer to prepare something quickly for you but if you're giving a premium product then you can charge more. Look at the quality content Neil publishes on his blog, that's what you should aim for.
Poor quality sponsored posts do not add value to the advertisers' visibility or SEO performance sinceGoogle is leaning more towards naturally substantive content. It's time to offer more.
To conclude, running a profitable, cash rich business online seems to always rest on the foundation of delivering quality content; something that your audience finds interesting, entertaining and useful. The days of gaming search engine's for financial gain are quickly coming to an end as Google and other search engines clamp down on removing low quality websites from their index. As you implement strategies to earn, please the customer first and you'll be inspired to create content and products worth buying.
Robyn-Dale Samuda is a Web Developer & is owner of Yuraki, a Website Development, IT Consultation & Online Marketing Firm in Jamaica. He has a passion for the web and helping clients achieve more online.