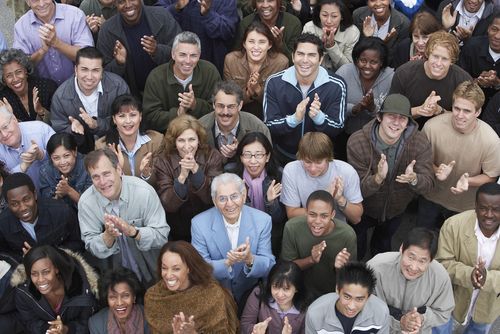 The phrase," content is king," resonates on so many levels with whatever you're trying to sell via youronline business; whether you're in marketing, manufacturing or in the world of software-as-a-service. Your target audience is online because they want toconsume something, they're hungry and your goal should be to find out what they want, need and what their major concerns or problems are in that particular niche. Know your customers and target market.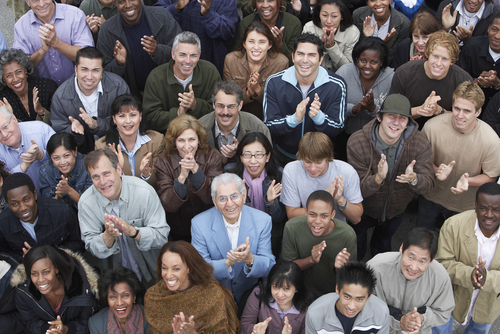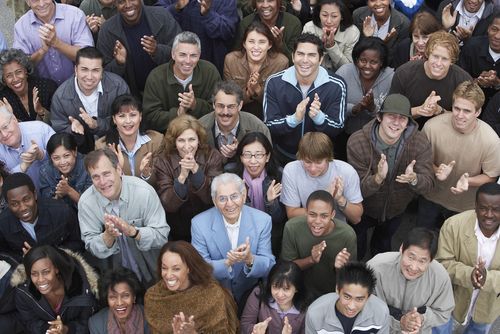 Regardless of all the valid statistics that are floating around the web from detailed and in-depth research, your experiences and client base will be unique and vary from what's set in black and white. You need to go a step further and building a community around the problems or issues your brand solves, the topics and fields in which you specialize and establishing a position of leadership that commands trust and respect will be vital.
Your ability to sell will not depend on the traditional characteristics of an aggressive salesperson but on your ability to influence and rally an audience behind your cause and eventually the stuff you sell. This is achieved through your community.
Here's what you need to keep in mind.
Focus on Your Audience, Not Your Brand
Provided that you already have a product or service to solve a particular problem or a blog focused on a particular niche, it's time to get to know your audience. This means getting over your anxious itch to sell to everyone you come in contact with online. "Selling" is the fastest way to turn someone off from you and your company and that bad impression won't be forgotten and the fact that89% of consumers who experience poor service with your brand will leave for your competition – (Forrester) is warning regarding your approach. The reality is that nobody wants to be sold to but most consumers are looking for experiences that provide value first without being forced to make a buying decision.
So here are your solutions regardless of whatever type of business you're in:
1. Don't publish content to glorifyyour company unless it's a relatable story on how your product or service is changing lives and solving problems. I'm not talking about dry testimonials but content that takes the user through the step by step experience with you and your product. Bragging is frowned upon by all.
2. Keep in mind that your market is not paying your products but the experience and joy of having their problems solved or thirst quenched. Publish content which helps your audience to clearly visualize the end result. Give insight into the industry, not your products. Lead your community through content they won't find elsewhere, stuff that brightens up their days and show that you care.
3. Be generous with your content and product. Find unique ways to reward your audience for consuming your content. Whether it's through free e-books, free merchandise or free service. Remember DropBox was able to grow their cloud backup serviceto 4 million users in 15 months simply by offering existing users free disk space for referrals. DropBox didn't spend anything on advertising during this period and were not try to "sell."
4. Entertain whenever you can.
5. Respect the fact that you're now in the age where without digital content you'll be practically invisible. Treat your blog or favorite social network as you would a media company responsible for publishing a weekly magazine. Your ability to push relevant content will massively improve discover-ability for your brand.
6. But always remember that your customer doesnt care how much you know until they know how much you care. ~ Damon Richards
Leverage Powerful Tools
Let's face it, you will not be able to manually manage all aspects of building your community and pushing content with traditional tools. You will need to work smarter by employing tools that multiply your efforts for superior reach and efficiency. Building a community will require a lot of one-on-one and one-to-many interactions.
Here are some tools to get you started:
ClickWebinar
ClickWebinar is a powerful collaboration and webinar tool that enables you to get very close, direct and personal with your audience as you need to be, anywhere in the world. With integrated features like questions and answers, polling and FAQs, recording live content, private and public chats and screen sharing, the service delivers everything you'll need to reach and serve your online community of readers and customers. It's a premium service that allows you to deliver your brand and customer experience precisely the way you want it with everything your audience needs.
There's nothing better for a niche or community of clients and professionals where they can directly connect with others to share knowledge and gain insight on how to make some aspect of their lives better. A webinar is the perfect medium for accomplishing this and integrating this into your marketing will yield positive results.
HootSuite
HootSuite starts as a free social media marketing tool that allows you to seamlessly manage multiple conversations across a variety of social networking platforms. The app helps you to consolidate and manage your social media accounts and monitor hashtags, keywords and conversations in real-time and listen to what your community is saying.
HootSuite positions you to both publish to social media efficiently and gain a real view of what matters to your audience as they express themselves online. This is where you absolutely need to pay attention. The fact that the app allows you to automatically monitor key topics that matter to you, means you'll have the information you need to take advantage of opportunities to provide value. As you provide value, your profile and community grows.
Disqus
Disqus is an amazing free commenting system that transforms the basic discussion section of your blog into a networking and
community building powerhouse. The product allows users to create an account that enables instant commenting and interaction with users on your site or whichever site that uses Disqus; users can follow other interesting commenters in the community, activity notifications to keep the community engaged, story and discussion recommendations and email notifications to pull readers back to your site for new content. It takes care of the technicalities of building a community based on discussions. All you need to do is provide the content and guide users to what you have to offer.
The service is built to keep users on your site.
Shift Your Focus From Selling
To conclude, it's time to rid yourself of your piercing intent to sell. Certainly, sales are important but the traditional sales pitch is grossly out of date and ineffective. Consumers make buying decisions based on the perceived trust factor and capabilities of your business to deliver and unlike a few decades ago, the internet provides all this information for the potential customer to vet. The consumers of this age are liberated and if you want to win them, you'll have to court them. It's not about purchasing clients but building real relationships and making them feel valued – this is the starting point for creating a closely-knit community online or off.
Robyn-Dale Samuda is a Web Developer & is owner of Yuraki, a Website Development, IT Consultation & Online Marketing Firm in Jamaica. He has a passion for the web and helping clients achieve more online.