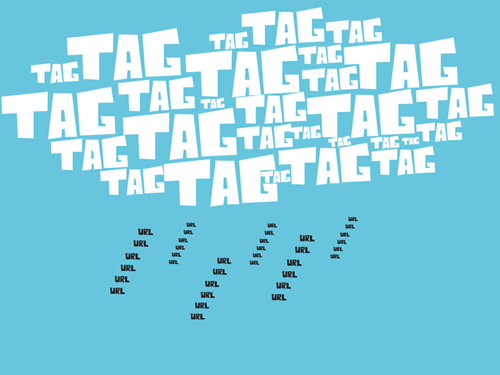 If your blog is running on WordPress, you can organize your posts into two classifications: categories and tags. Categories are more subject based. For example, a cooking blog may sort posts by categories such as "Meat Dishes," "Desserts" and "Breakfast Food." Its also useful for blogs with many different topics, such as an entertainment blog that may separate posts into categories like "Movies," "Video Games" and "Music." Categories typically have an impact on the structure and navigation of a site, especially since most WordPress themes automatically place links to a blog's various categories on the header or sidebar.
On the other hand, if your blog offers an eclectic array of ever-changing content, then the more loosely defined yet more flexible role of tags may be most appealing. For example, a news blog that posts often about current events should use tags, since they allow for easy insertion of new topics that can appeal to readers and search engines alike. One example is BuzzFeed, which inserts a tag of a notable persons name whenever they are mentioned in an article. Similar to hashtags on Twitter, tags are a great way for bloggers to benefit from the popularity of current events.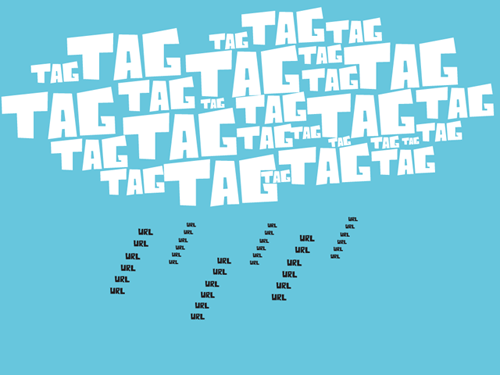 If you opt to focus on tags, then it's very important to link tags together and focus on creating tags based on keywords that matter most, such as names, locations, or specialized topics. Thousands of disassociated and cluttered tags can be a big detriment. Be sure to follow the tag maintenance tips below on how to keep your WordPress blog's tags organized and effective:
Consider Your Blogs Number of Authors
If youre the only blogger on your blog, then feel free to choose whichever classification feels right. However, if your blog has several guest bloggers, then categories may be a better fit than tags since it will keep writers on track in writing for relevant topics. Forcing other writers to become familiar with tags may cause clutter, either in the form of irrelevant tags or simply too many of them. Ideally, a blog post only needs a few tags, but some writers may mistakenly put dozens in, falsely assuming the more the better.
Guest bloggers typically cannot add new categories to your blog, so they are preferable to tags for blogs with multiple authors, who can add tags at will.
Make Tags as Visible as Possible
Tags can be a great way for visitors to browse through a topic that interests them, but without the tags being visible on the page theyre useless and inaccessible. To increase the visibility of tags, consider using a plugin like Ultimate Tag Cloud Widget, which can display tags in a visual-friendly form in any desirable location on your blog. Many bloggers place widgets like these below a post or on the sidebar.
Realize That Blogs Help with Organization First and Foremost
Although some may feel that tags can have SEO benefits and raise awareness on search engines, the role of tags as duplicate data makes the benefits minor at best, at least according to SEO experts like John Saddington. However, certain WordPress SEO plugins – like Yoast – can transform tags from having little impact on SEO to potentially having quite a bit, mostly due to their indexing capabilities. Even with these plugins, its best to think of tags as a primary organizational tool for you and your readers alike, resulting in other benefits such as reduced bounce rates.
Choose Interesting Tags to Reduce Your Blogs Bounce Rate
At the bare minimum regarding SEO, well-organized tags containing relevant content can reduce bounce rates, since visitors will be encouraged to dig deeper into a topic if they see the ability to do so. For example, a visitor of the HydroWorx blog may view a post that engages them in the topic of aquatic therapy. On that blog, a tag for aquatic therapy is very visible above the blog post and to the right of the headline so that visitor can explore more posts related to that topic in more detail with just one click, remaining on the blog instead of exiting to search the topic on Google.
Depending on a blogs niche, number of authors and topical emphasis, tags can be an extremely effective way to provide more organization and engage visitors more actively than ever before. Both categories and tags are worth considering, but tags with their flexibility and accommodating frequency offer the most benefits for bloggers that know how to keep tags meaningful and organized.
Adrienne is a freelance writer and avid blogger. She is always learning new things and is eager to share them in her blog posts about everything from travel to internet marketing. Check out her blog Design Roast to see more of her work, or tweet with her at @adrienneerin.