It's 2014 and the barriers to launching a successful business online is no less than shattered. With the continuous development and introduction of amazing tools designed to empower the average person with a dream, your prospects for earning online and growing your business have never been better.
PrestaShop 1.6 is the latest version of a free open-source e-commerce software designed to empower anyone willing to launch an online store. Whether you're running a large retail outlet or a basic, startup online store. As an online retailer, all your needs are met from the technical aspects to the management and accounting of your business. You're going to surprised at the level of details and options available within this free e-commerce software.
The setup and launching process is broken down into 3 overall steps, simplifying your workflow from concept to market.

Skip the Technical Details & Launch in Mere Minutes
One of the most beneficial characteristics of PrestaShop for your business is the fact that it is open-source, which means there's no cost to acquire and update the software, and it is available pre-packaged with partnered web hosting companies such as InMotion and BlueHost. Their web hosting partners offer free one-click installation of PrestaShop 1.6 within your hosting account. Saving you hours of configuration time and potential troubleshooting, especially if you're not technically inclined.
Time to Install with a partner web host provider: 15 – 20 minutes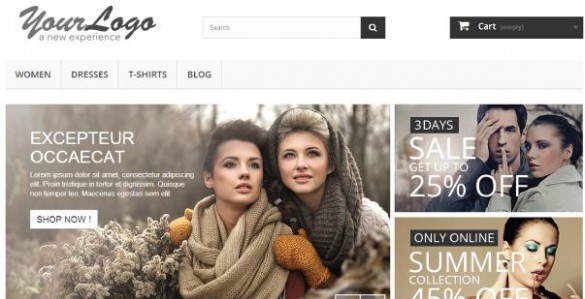 Once your instance of the software is installed successfully, it's simply a matter of customizing the feel, store details, pricing and the operational flow of your retail business. Less technical, more business stuff.
Product Details, SEO & A Plethora of Options
PrestaShop is an e-commerce business in a box solution enabling you to manage all aspects of online retailing from inventory management, product descriptions and images, payment processor integration (for receiving credit card payments), shipment carriers and weight ranges, taxes, client account creation and management, accounting, order management, invoice printing, accounting, return management, vital SEO-friendly elements to ensure your visibility in search engines, content management system and still a plethora of other options.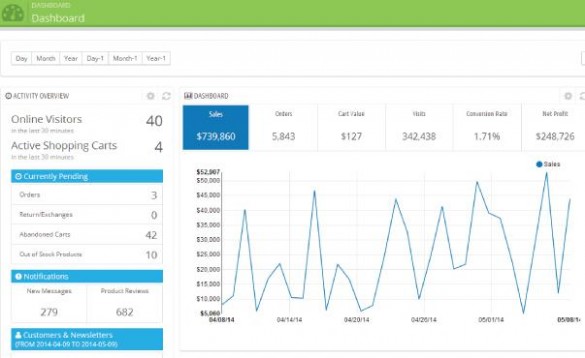 What stands out the most for me as a business person, is the fact that the software is fully equipped to handle all the necessary administrative tasks of keeping finances in check, lending more time to focus on marketing and growth strategies.
Impressive Analytical Details
Paying close attention to your business performance metrics are key for determining who and what works and the things that require and deserve your attention. You're going to need real, applicable business data. There's no doubt that painstaking research and meticulous tweaking has been applied to PrestaShop over the years as it offers perspectives that would otherwise require hours of manual analysis and insight.
Within the software you'll find reporting data on metrics and signals such as shipping carrier usage and performance, best-selling products, best suppliers, order histories, page views, web page accessibility and many more vital metrics.
Frankly, it's quite shocking the software is free.
Vast Community & Support
PrestaShop 1.6 is backed by a huge online community dedicated to maintaining and contributing to the development of the software. You'll find a vast number of resources supporting every experience you'll possibly have with the software along with access to a forum of users and developers willing to assist and share.
The community also provides thousands of themes to choose from for building and personalizing a store for your business. In fact, if you're interested in seriously overhauling the software, you will easily find PrestaShop developers on a freelancer site like oDesk to hire to take care of that for you. Though I doubt you'll be interested in that since the software is complete in my opinion.
Give PrestaShop 1.6 a Whirl!
Go ahead and see for yourself how powerful PrestaShop can be for your online retail business. Online demos are available at http://www.prestashop.com/en/demo for you to experience both the front-end presentation and backend administrative functions before diving in. I'm certain you'll be impressed and excited to move your online business to the next level.
Other Resources to Get to Know PrestaShop
Have a question about the software or would just like to know more? Here's content I recommend reviewing to gain an even deeper appreciation for this powerful software:
Frequently Asked Questions: http://www.prestashop.com/en/faq
Shop Showcase – See real examples of other sites using PrestaShop: http://www.prestashop.com/en/showcase
Getting Started Guide: http://www.prestashop.com/en/getting-started