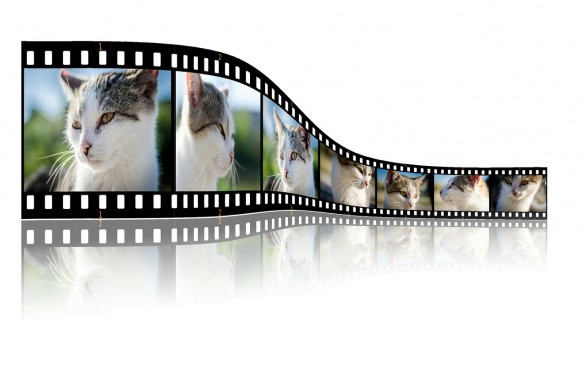 Lots of people use Flickr to illustrate their blogs – and to its credit, Flickr does have a lot of great images. However, there are quite a few downsides to Flickr. Lots of photos come with royalties or copyrights, and there can be problems with downloading and other headaches. You may spot the perfect photo on Flickr, only to find out you cant use it because its not Creative Commons. Even if it is available for use, you have to link back in order to credit the photographer. Furthermore, the CC (Creative Commons) images on Flickr are used by a ton of other bloggers and sites all over the Internet. If you want your blog to stand out, you need to use unique images.
1.Free and Creative Common Collections
These collections include sites like Wikimedia Commons, Openclipart and plenty of other collection sites. You can find some stunning images throughout Wikimedia Commons, but it also has sounds and videos available for common use as well. Openclipart obviously isnt going to have professional images, but it has its place. You wouldnt want to use it on an e-storefront or an important landing page, but theyre great for illustrating jokes, storytelling and narratives, humor and even parenting blogs.
In addition to the above well-known CC collection sites, there are plenty of other free image sources, including sites you may not have heard of before such asPicJumbo and an Old Pictures database. Because old black-and-white photos which in this case are dated between 1850 and 1940 often create a romantic vibe, theyre great for dating or marriage blog posts. You can also use these photos to simply illustrate a particular time period, historic event and even book or movie reviews.
2.Embedded Imagery
There are image collections and sites you can source for embedded images. Getty Images'photostypically cost hundreds of dollars, but they just started offering embeddable versions for free. The drawback here is that because embedding an image is directly dependent upon the original source, if the original is taken down or changed, it will affect the image on your post. Getty might also choose to serve ads on top of their embedded images in the future. This may seem to you like a fairly mild con to the many pros of being able to use their collection of high-quality images on your blog.Just remember, you can only use these as embeds its illegal to save the image and use it, say, as a featured image on a blog post.
Instagram is a great site for finding embeddable images, because youll find truly unique photos and images uploaded by users, not photographers whose images are repeatedly used on 8 million other blogs. Of course it may take some digging and youll have to evaluate image quality, resolution and other factors on your own but the diversity of Instagram photos is so vast that I cant see how a blogger wouldnt be able to find some great material for any number of blog topics. You can also embed videos from YouTube and tweets from Twitter to spice up your blog posts.
3.Create Your Own Images
Many of you will see this suggestion and inwardly groan, because it seems like too much work. However, if you think about how we all have smartphone or tablet cameras and how portable they are, taking your own blog photos is really not hard or inconvenient at all. You dont have to be a photographer to take your own landscape photo, or other stocklike photos of skyscrapers, nature scenes, traffic lights, crowds of people, your dog, your cat or your neighbors car. If you make a conscious effort to take photos while youre out and about, or think about your next blog post ahead of time and try to take photos that may complement it, creating your own images is really not all that wearisome.
If you want to be really creative, there are plenty of free drawing tools online that you can use to either edit photos or create your own visuals. You can even create GIFs and animate images with most tools like LunaPic or DrawIsland. If you really want to explore visual designing without investing in Illustrator or other expensive software, Inkscape has a free program and lots of tutorials.
Flickr is not the only place for getting blog images; there are plenty of Creative Common and image sources to choose from. You may not be a visual designer or artist, but if you really want your blog to be unique, creating your own images is the best way to go. Whether with your own drawings or a computer program, your own photos or other self-creations, images that belong exclusively to you will most likely be more memorable, and certainly are the best way to individualize your blog.
Adrienne is a freelance writer and avid blogger. She is always learning new things and is eager to share them in her blog posts about everything from travel to internet marketing. Check out her blog Design Roast to see more of her work, or tweet with her at @adrienneerin.