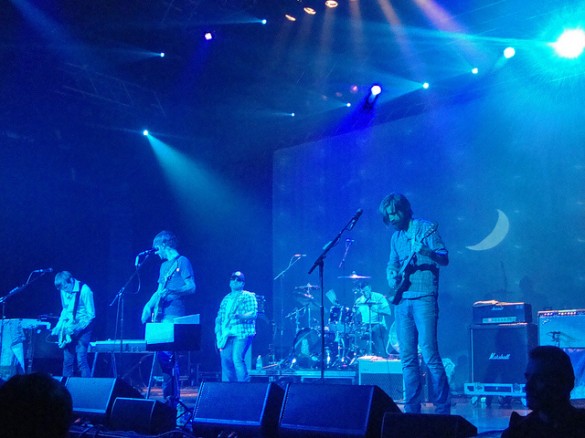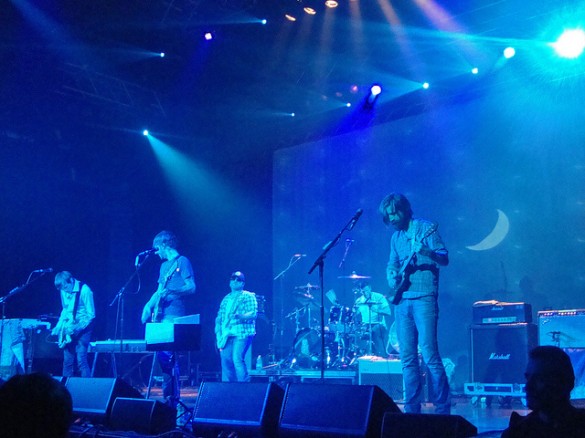 Your band rocks. Everyone gets along, and the music really clicks when you jam together. Your drummers no longer spontaneously combust at practice. You've recorded a few tracks to promote the band. Maybe you've even uploaded your best audio files to a slick music site. So why is no one listening? Why is your band still languishing on the open seas of musical obscurity?
1. Use the Internet
Whether through big radio or down the shadowy rabbit hole of the digital cloud, new music cannot travel faster than the speed of its listeners. Fortunately, the Internet has created myriad opportunities for bands to promote their music to a wider fan base. More than any other form of pop art, music lives and breathes as a community of fans. The trick is getting your music recognized in the right place by the right listeners. Before your band is ever hyped by fresh fans, it must first make its impression in the close knit community of music blogs.
2. Promote Through Blogs 
The importance of blogs is perfectly summarised by The Guardian who state "Blogs are the social currency of the Internet. Blogs are where news is made, information transmitted, and online communities built and maintained". If you haven't discovered a music blog yet, then you haven't discovered the full power of the Internet as a tool for fans and musicians. Music blogs are legion. The simplest are usually run by one or two individuals who post regular entries. Larger blogs have the look and feel of trade magazines with multiple writers posting reviews, articles, and interviews. The best music blogs accept submissions since the discovery of new music is their entire reason for being. Thousands of blogs accept submissions of new music for review. A featured review on a music blog can promote your music from anonymous to buzz-worthy.
3. Find the Perfect Match
Strength is in the numbers, my friend. You will want to find as many popular music blogs as possible to submit your singular sound. Popularity is the key. If the blog has awesome design but only a dozen comments per post, then it's safe to leave it off your submission list. Of course, you can just type "music blog" into a search engine and hope for the best. No doubt you'll add a few sites to your list this way. Luckily, most of the work has been done for you. James Crow from Rainbow music describes how "The Hype Machine (hypem.com) is a searchable index of over seven hundred popular music blogs". Choose your genre at the top of the page and scroll through countless posts. You can also look at the blogs according to popularity. With Hype Machine, unlike raw search results, you can be sure that the music blogs you choose have established communities of readers and listeners.
4. Read the Instructions
Browse each blog. Look in the "about" section of the site to see if and how it accepts submissions. Read the submission policies carefully before preparing your tracks. Most music blogs accept artist submissions, but there are some who do not. You shouldn't waste your time (and possible reputation) sending unsolicited email submissions to sites with no interest. Also, music blogs have increasingly begun to insist on strict formatting requirements for their audio submissions, so have your music prepared ahead of time. For example, mp3 or flac attachments might seem like the obvious idea for music submissions, but a majority of music blogs do not accept music files. Audio attachments, which can harbor viruses, are considered unprofessional unless specifically requested. In most cases, blog administrators will delete unopened emails with music attachments. Instead, open a free account on a respected music hosting site like Soundcloud (soundcloud.com). Upload your tracks and copy the web links directly into your submission emails. Whatever you do, do not send blind submissions or mass emails. If you want your music heard, reviewed, and promoted, then respect the site and follow the submission instructions for each site.
5. Compose Your Submission Email
This is not the place to crack wise or to put forward your band's lengthy manifesto on overthrowing the corporate machine. Keep the submission email short, polite, and professional. A few sentences of background should suffice. Tell about your style of music, give the names and position of band members, and briefly introduce your music tracks. Include links to your music files on Soundcloud. If you have a picture, attach a single, medium resolution image. Remember, don't expect an answer right away. Music blogs, especially popular ones, receive hundreds of submissions. Do not inundate sites with questions and demands. Give it a few weeks before directing any further inquiries to the same site. While you wait, send submissions to other blogs.
Keep your cool and don't let rejections dim your vision. Your goal is to be featured as an artist on a music blog. Maybe you're not the right fit for this month's featured artists. That's fine. Try again next month, and try as many blogs as possible. Persistence, in the end, will reap the greatest rewards. A feature in a popular blog means greater exposure which can lead to more listeners and better gigs.
Image source: Irene Grassi