It's a good time for web designers, with more potential clients looking for excellent work for fees that are more competitive as compared to agencies. Wherever you are in the world, you can vie for work as long as you have the skill, talent, and dedication to your work.
These are fun times for web designers, although we can't totally overlook the fact that there are also downsides, one of them being the headache that coding sometimes brings. You may have the best design in mind, but coding a website can be a whole different story. This is where we would like to introduce you to the leading professional online design studio Webydo.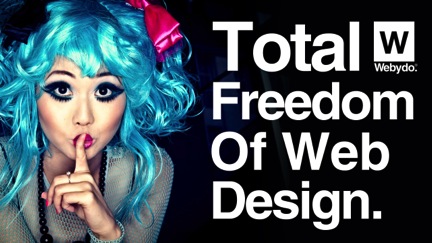 While you can expend time and effort learning the ins and outs of coding to make sure you keep that competitive edge, there are other things you can turn to so that you can focus on the essence of your business: design.
Webydo is a B2B website builder that is a heaven-sent for professional web designers who want to boost their business.
Officially launched in 2013 at TechCrunch Disrupt New York, Webydo has caught the attention of professional web designers from across the globe, with more than 112K websites built to date and more than 50K designers working with Webydo, it is no wonder why this platform is picking up traction. With that many people relying on its service, aren't you curious just how Webydo can help you take your website design business further?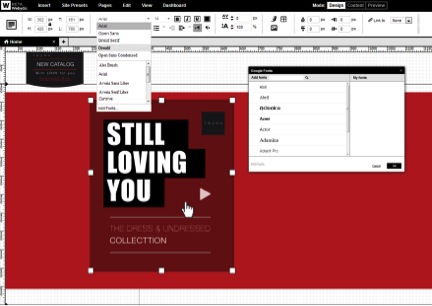 Technically, Webydo is a website builder, but it goes beyond the traditional concept of website creators. This pro platform covers a whole lot of ground that every web designer deems important. From building a website from scratch to adding the little finishing touches – you can do whatever you want using Webydo. The design management system and studio provide intuitive features so designers will feel at home during their creative process. Plus, there are no extra steps if you are looking to edit your site for mobile, table or create a responsive website.
Here's a quick overview of the platform.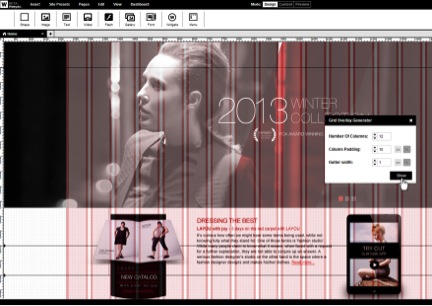 So how exactly can Webydo boost your business?
From the get go, this pro online design studio gives you the option to choose your focus. If you are looking to create everything from scratch, then you can opt for the blank canvas. If you are looking to save time, there are readymade design inspirations which you can choose from and that are open for you to edit every detail or you can pick one of the basic layouts and adjust it accordingly.
And when it comes to focus, Webydo allows you to concentrate on the elements of your website without having to worry about coding. The code, of course, still exists, as web design does not work without coding; however, Webydo's creators have made it so that web designers can work with the visual elements. The platform then generates the code from what you create visually.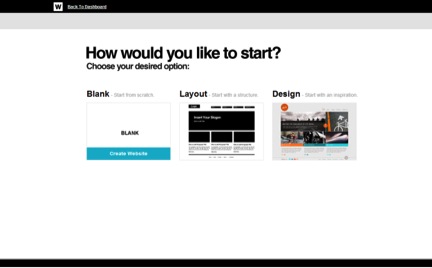 The result? A professional-looking website created without you having to spend hours creating, analyzing, testing, and debugging endless lines of code!
There is, of course, a learning curve for everyone, and for first-time users of Webydo, the creators provide guides that will help you figure out the platform easily. You simply have to register to get started.
At this point, you may be wondering about the cost…
Well, Webydo is totally free to use!
You might not believe it, but it really is free to use. The only time you will need to pay is when you are ready to launch a website that you have built – whether for yourself or for your clients – and you want a custom domain, among other things. For these purposes, Webydo has a premium plan for only $7.90 per month (billed annually). If you want to take things slowly, you can pay monthly for $9.90 per month (billed biannually).
When it comes to business matters, Webydo has made it even more attractive for web designers who want to run an efficient business. The platform has features such as:
"Build Your Brand", which allows you to enabled to white-label the system
"Bill Your Client", which allows you to directly invoice clients for your work from the Webydo backend
"Share Your Site Design", which allows you to create uneditable areas as well as editable areas. This gives you the freedom to welcome client input without breaking your design. And we know just how important it is for clients to feel heard and be part of the process…
And what truly makes this design studio to unique is their collaborative methodology of encouraging their community of professional designers to suggest new features and vote on what should be added next on the Participate page. Webydo was built by designers, for designers, and the future of the platform is being directed by the designers themselves.
Have you been wanting to elevate your web design business? Webydo might be the thing you need to achieve your goals. Why not give them a try now?
This article is proudly presented by Webydo's designers community.