We now know certainly the importance of having a blog for your business or simply any online venture. As readers become more social and collectively garner a more powerful voice demanding communication and quality content and services from businesses, its now ever more important to have an effective method for delivering on that. Many companies have jumped on the blogging bandwagon but solely jumping on won't cut it anymore. Companies launch their blog expecting readers and customers to come flooding in but I'm sure for most that hasn't happened.
I'm going to be honest with you and tell you why. Here's for some tough love.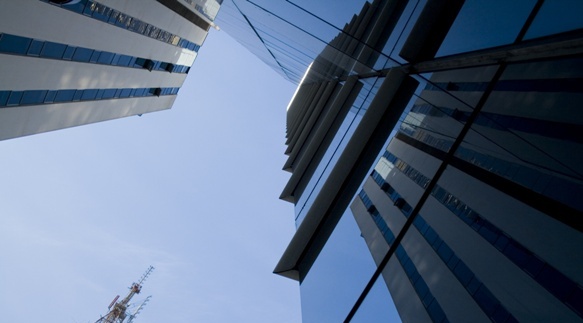 Its Not About Quantity
Its great that you've decided to incorporate a blog on your company website. Its the correct step, it shows you're aware of the internet's ocean in motion. So you've started flooding your blog with all the content you can find to show you mean business and you truly are a professional corporate citizen. But wait a minute, your content sucks: there's nothing original, you're probably violating someone's copyrighted content, you've copied and pasted from Wikipedia, you try to sell the heck out of everything in every single post and the content does nothing for your prospects or clients because its nothing useful to their lives. Then you wonder why your site's traffic is in the valley.
The Solution: Its not how much you post but is what you're publishing relevant? Does it tell stories your users can relate to? Like a story of a customer whose life was saved because of your product or service or someone who saved X amount of dollars because of some new feature. Are you building a community versus selling? Put yourself in your users' shoes and seriously think about what your articles are saying and achieving. Ensure that you have various methods of keeping in touch with your customers so that you can actually get in touch with them to hear their share-worthy stories. Its a lot like courtship, so start building those relationships.
That Doesn't Mean You Shouldn't Publish Anything
Although its not about quantity that does not mean your blog should be a ghost town. I recommend publishing at least one article per week, or if you can't, then stick to a predictable schedule and make a big deal about it, create some fanfare and build up to the climax and some anticipation for readers waiting to hear what you have to say. Just ensure that its quality stuff, because if it isn't then your readers will be disappointed and ignore you the next time.
Your Voice is Dust in the Wind
Authority and a solid reputation are not easy to build. It requires integrity, dedication to worthwhile ideals and goals and providing consistent quality service to your customers. If your product or service is terrible, customers are going to broadcast that online and will negatively impact your reputation. Invest in making every single client 100% happy versus blindly throwing seeds into the marketplace. Take the time, go the extra mile to personally serve each user. Make that call, offer a listening ear, offer that discount make that recommendation even if it means someone else getting the sale.
What you do and how you treat clients offline impacts your online reputation and has the power to make or break your business. To build that reputation, build each individual relationship with your client and prospect regardless of how much time it takes. It may seem like a slow and tedious start but 100 loyal clients are better than 1,000 one-off sales. Your voice will have greater power among your loyal fans and loyal fans will certainly recommend your service to their circle of influence.
There's No Engagement
What is engagement you ask? It's simply:
Having clients purchase or subscribe to something because of an article you published
Its users commenting on your articles
Your readers share and talk about your content. Whether they agree or disagree with what you have to say
Its users sending you emails and asking questions
It is even readers bookmarking your content for use later
Certainly this is not an exhaustive list of types of engagement but should give you an idea of what you should see happening from your company's blog. Whatever you write or design should be geared towards seamlessly accomplishing these listed activities. On top of compelling content, call to action buttons should be easily found, it should be easy to contact you and share your content. Your web developer will need to work closely with you to accomplish these goals. Design needs to match content.
I know that engaging an audience at times isn't easy and creating an intriguing online marketing campaign seems daunting, but it really isn't. Its mostly about common sense and making customer satisfaction your absolute highest priority and not just a slogan. With that in mind coupled with a few tweaks to your online presence you will begin to gradually see a shift in your audience and online interactions. There's no quick fix or get rich quick method, just stick to the foundational principles.
Recommended Reading
To help you get a better idea on how to approach online marketing for your business, I suggest reading Gary Vaynerchuk's 3 books. Jab, Jab, Jab, Right Hook. How to tell your story in a noisy social world, The Thank You Economy and Crush It, all found here. These books show you how to dominate your niche and provide practical steps to get you going.
Its time get going! Share with us some of the techniques that have worked for your business online in the comments below.
Robyn-Dale Samuda is a Web Developer & is owner of Yuraki, a Website Development, IT Consultation & Online Marketing Firm in Jamaica. He has a passion for the web and helping clients achieve more online.