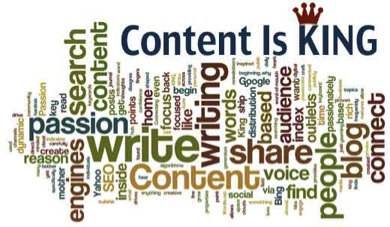 It's the beginning of a new year and the time when we begin to wonder how we can make our blog presence even more profitable, this year. What are the changes we can adopt and considerations to keep in mind to craft a powerful web presence? The truth is, if you've a successful blog on your hands, why change a good thing. If it delivers returns, don't do anything different.
However, if you think your blog isn't delivering value, in spite of consistently creating useful, actionable and engaging content; it's time to take a close hard look at the design of your blog. It might be playing spoilsport by interfering with the UX and bringing down the quality of your blog. In such cases, it needs a facelift and a rethink that will help it compete to its optimum potential in 2014.
Whether you're starting a brand new blog or giving the design of your existing blog a facelift, keeping these 7 considerations in mind will ensure your blog delivers the value you've come to expect from it:
1. Design Shouldn't Supersede Content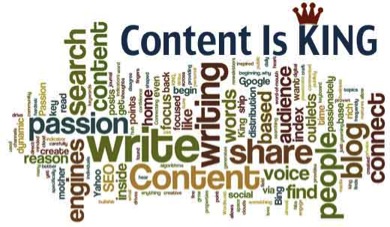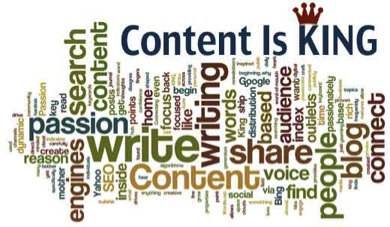 Source
Adopt the content first approach for designing your blog. Nobody's looking for a visually stunning blog; all they are looking for is a blog that makes information accessible and whose design enhances its readability. 2014 will be about the simplicity of web design more than anything else, and your blog's design must showcase simplified elegance. Content should hold pride of place on your blog and your design shouldn't come in the way of making better sense of it. So, adopt minimalist design practices and try to do more with as few design elements as you can.
2.  Merge Social with your Blog
Is your blog design social media friendly? Yes, you can't think of social media and your blog in isolation. In order to make your content shareable, you'll need to offer social share buttons that are placed strategically alongside your posts. But make sure only the most relevant buttons are offered, you don't want to clutter the page.
3.  The Right Images are Crucial
Images make or break an online presence and your blog is no different. Remember the use of images on your blog is an ongoing process and you need get it right every single time. All your posts need high resolution relevant imagery, which is in sync with the ideas expressed in the content. Images improve the credibility of the content and you must make image selection an important component of your blog design strategy.
4.  Make Sure the Design Resonates with your Personal Style
A blog should be an extension of the blog owners' personality in terms of their writing style, their interests and preferences, and their overall persona. For e.g. if you love injecting humor in your content, chances are that you're a fun personality, and this should be reflected in your blog's design. Addition of custom illustrations, cleverly (read humorously) titled calls-to-action buttons and the use of funny images will help the design visually represent your personality through the blog.
5. Do not turn your Blog into Ad Central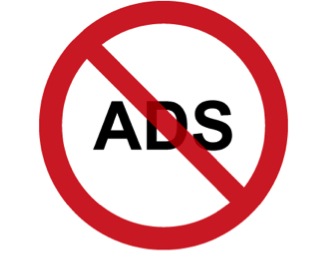 Source
Everyone wants their blogs to generate revenue and one of the ways of doing this is through internet Ads. Some blogs appear like Ad and not content hubs. It's like their sole purpose is to generate as much Ad revenue as possible. While Ads are not a bad thing, it's important that the Ads do not impact the user's experience of reading the blog posts. You must ensure that the design of your blog is such that the Ads do not distract the user. Blog readers are becoming purists who believe blog owners should make information supreme and revenue generation a secondary activity that is not in your face. This is difficult to accomplish but with things getting even more competitive in 2014, you'll need to deliver what your target audience needs. You simply cannot take any chances.
6.  Focus on Navigation
Your blog will have numerous pages so a major chunk of your design ideation should focus on the blog's navigability. Define a user flow that allows a person to access the post he/she is looking for without any problems. One important aspect of any blog page layout is the 'aside' or a 'sidebar' that contains a list of categories and/or the most viewed blog posts or even blog excerpts. The ideal positioning of the sidebar is towards the right of the user on the layout.  Users will find the right side bar far friendlier than the left side bar. Something else that needs to be considered is the breadcrumb trail, which ensures the readers know where they are on the blog at all times.
7. Google Proof Design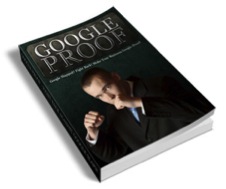 Google has a very strong sense of right and wrong as far as the design of the blog is concerned. So, give Google what Google wants! Why? Because you just can't risk being on the wrong side of the world's most popular search engine. So go through Google's design and content guidelines to make sure your blog is everything that Google want it to be. Actually, Google doesn't really want you to do anything radically different while designing your blog. It just wants you to offer a satisfying experience to users, ensuring they spend more time on your blog.
The Wrap
As can be imagined, 2014 doesn't ask your blog designing efforts to be markedly different from last year or the year before that. Frankly, if your blog has a heightened sense of interactivity, is engaging and to top it all has some really useful content, there is no beating it. It really doesn't matter if your blog is not on the list of blogs with inspirational designs; what matters is that it is attracting the readership it needs.
Author Bio:
John Siebert is the President and CEO of Tranquil Blue – A Website Design Tampa Company that focuses on all kind of website design, mobile app development and search engine marketing.