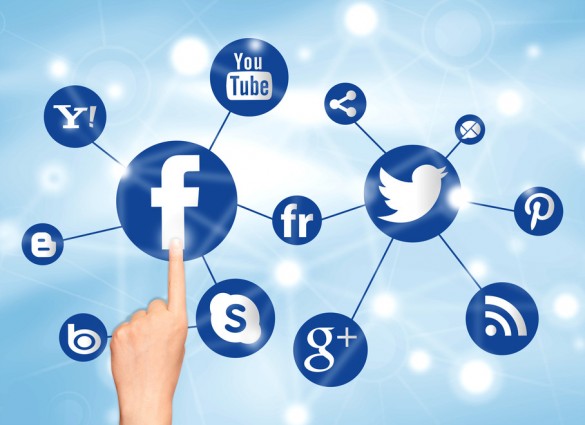 Source
When you think of business mobile phones, you no doubt think of keeping in touch and calls – but with most phones now offering a multitude of apps and Internet access, and the need for businesses to use social media, there is far more to business phones than you might realise.
Breaking Down Social Media Barriers
Most companies are now aware of the need to be online and also engaged with the expanding markets brought closer by social media. Whether it's Facebook, Twitter, LinkedIn or PInterest, there is a social media app that will fit best with your business and your clientele. Regular updates will keep your customers aware of what is happening in your business and hopefully returning to you. Like plants, social media needs tending to help it grow, and even if you're not directly responsible for it, as part of the business you can contribute towards it.
Keeping Current
Just as websites have developed beyond static sites showing just your business basics, so having a decent social media campaign requires interesting content and interaction with your target audience. You can do this by asking questions, running competitions and being entertaining, however you can spread the responsibility for this by asking your colleagues to contribute to social media. Of course with social media apps on their business phones, this is easy to do, by either allowing them to contribute or by sharing their own personal contributions. This gives another direction to your social media campaign, photos and tips from the field, and an inside view on what is happening, as well as gaining more value for money on your business mobile contract.
Getting A Return On Investment
The purpose of promoting your business through social media is of course to expand your business, by gaining more customers or encouraging your current customers to spend more. Social media costs very little to use, besides time and imagination, however can pay big dividends to your business. Encouraging your colleagues to get involved should be easy if they already have business models – the apps are free to download and allow them to interact or contribute easily. Whilst professional PR should always be overseen by relatively experienced employees, social media requires less of a polished finish and should be accessible to all. Encouraging them to use their phones, provided by the company, means you get even more usage from your contract.
Something For Everyone
Even if you can't persuade all your employees to engage in your social media campaign, you can still use features of their business-supplied phones to help. Even the most ardent non-Tweeter can be persuaded to take photos or short videos of relevant items that you can then share. The vast majority of mobile phones now come with cameras, so it makes sense to use the function the most you can.
A business mobile phone can be so much more than a tool for taking and receiving calls, even in the hands of those who don't want to necessarily become involved in social media themselves. Get the most value you can from your contract by utilising as many of its functions as you can to benefit your business.
Nicola Wilson is a mommy blogger from the UK, she is currently working for A1 Comms part time whilst running a family and looking after her children. Nicola has a huge interest in technology and business.