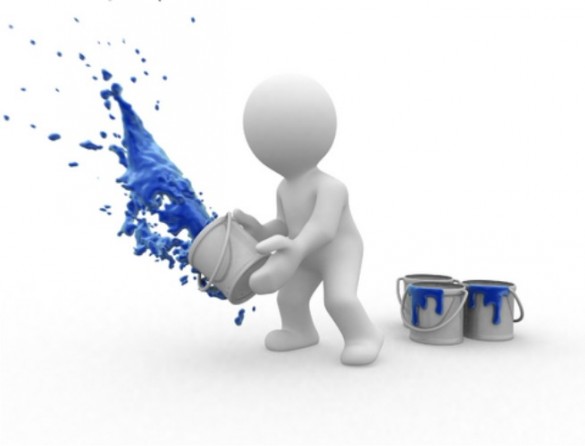 As we face the end of the year – and the start of a new year – I am sure that changes are in your mind. And, if you've been looking at the same blog for the past 12 months, you're probably considering starting 2014 with a new look, or at least some new elements. Sure, a blog redesign is not uncalled for at the time of the year.
Of course, a blog redesign isn't something you go into just because you can. (Although that's a good reason as any, sometimes.) If you want your efforts to bring good things your way, take a look at these tips that will supercharge your blog redesign.
Why are you redesigning?
As I said from the get go, redesigning your blog may be the result of simply wanting something new for the new year. But that does not mean you should not have clear goals.
What do you want to achieve?
What/who do you want to target?
What do you want to serve your readers?
What kind of experience do you want to offer?
Write down your specific goals for the year. They will help you make the right decisions when redesigning your blog.
What are your sources of inspiration?
There is no such thing as an original idea. Or perhaps, there are only very few; and there is no shame in admitting you draw inspiration from others. As such, when engaging in a blog redesign, consider the sites which you like.
Identify the elements which you like in each site. Browse resources such as WP Themes to get even more ideas of how you would like your "new" blog to look.
After going through these things, you can them pick out the elements you like and shape your new look.
How much are you willing to spend?
Ah…that old cliche, "There is no such thing as a free lunch." Sure, there are free themes, icons, etc. out there, but if you do not have the time, skill, or patience to do everything yourself, you might have to consider paying a pro (or semi-pro for that matter) to do the dirty work. Again, there is no shame in admitting someone else can do it for you!
However, it is important that you know just how much you are willing to spend. Redesigning a blog may seem to be a simple thing, but you might be surprised at how high the costs can go if you're not careful.
Consider the "E" word…
…and consider it long and hard.
Engagement.
As overused that word is, it is important if you want to grow your blog. You need to pay attention to how you engage your users, and what you can do to increase that.
The usual suspects: blog comments and social media sites.
What you need to do at this point is figure out – and test – different ways of increasing engagement. Different strokes for different folks, so you have to spend some time determining how this will work for your blog and your particular audience.
Happy Holidays!