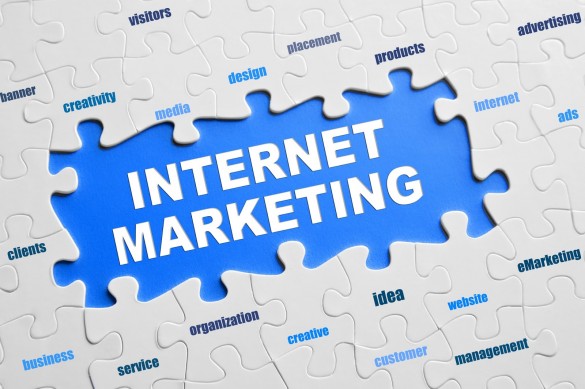 Since the early 2000s, the Internet has become a vital part of doing business. As each year passes, it becomes more and more essential for marketing, advertising, and promoting brand awareness.
Some companies have actually eliminated their offline presence because it was cheaper and more efficient to become solely web-based.
With this in mind, it's no wonder that Internet marketing strategies have changed every year. What was once "in" for web marketers is now old hat, and every professional is looking for the "new wave" of marketing to help him or her promote clients' companies and websites.
In 2013, a few Internet marketing strategies proved to be supremely effective. Here's a survey of some of the best.
Value in design
What is it about websites like Apple or Pinterest that makes them so popular? Aside from a product or service that offers amazing value, a stunning design that promotes their websites. Apple's website design is like no other, and sites like Desk or Nike stand out visually from the rest as well.
Design has taken a prominent role in Internet marketing, which is why so many companies are making an effort to brand their social media pages with unique graphics and designs.
Visual marketing
While the written word has most of the power, there's something amazing about a good visual hook. 2013 has been a year when visual effects have become even more prominent: slide shows, videos, and infographics grew ever more popular in the web environment.
Sites like Pinterest and Instagram have become invaluable tools for marketing, because they provide a face for companies that until now have been faceless giants.
Parallax design
Parallax design is almost 3-dimensional, and it helps to give websites the appearance of real depth. Basically, when you scroll down on a website, the image in the background scrolls more slowly than the foreground text and design.
In a world where 3D TVs and movies are everywhere, sites like VW Beetle show just how powerful depth perception can be when taken into account in a commercial website's design.
Mobile marketing
It's almost impossible to find an American between the ages of 12 and 35 that doesn't have access to the Internet via some sort of mobile device, be it a tablet or smartphone. Mobile marketing has become increasingly focused on that. Most websites are creating special versions to be viewed only on mobile devices, which caters to users who access the Internet on the go.
Social media
Social media has dominated the arena of Internet marketing for nearly a decade, but now it's an integral part of marketing for just about every company around the world. With more than 1 billion Facebook users and 500 million Twitter members, social media really does rule the world!
Not only do social media sites serve to help marketers promote their companies, but it gives them valuable insights into market trends. Marketing platforms like Google's Wildfire provide media analytics for marketers, making it much easier for them to understand the effect their Internet marketing efforts are having on the public they're trying to reach.
Search and social combo
Organic traffic is the best quantifier of a website's value, but now Google is combining the social signals with organic searches in order to rank websites and their SEO. Thanks to the latest Penguin and Panda updates by Google, the two worlds are colliding on a daily basis.
Need help marketing your website? You may have already chosen the Windows web hosting, but it might be a good idea to consider hiring an Internet marketing company to promote your website in all the right ways. It will cost extra to get the site up and running, but you'll see a much better ROI.