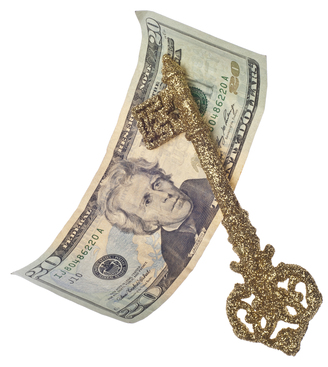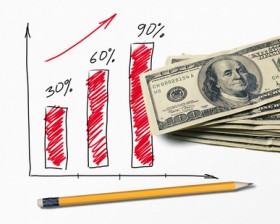 Everyone wants to make money with a blog of their own, but only a small percentage of people will actually find success. I've been making money online since 1995, but I didn't get into the world of blogging until 2007. Once I did get active with my own blog at ZacJohnson.com, a whole new world of opportunity opened up.
In this post I'm going to walk you through some of the different options you have for making money with a blog of your own. The good news is that blogging is extremely easy and requires very little upfront costs for someone to get started with. Initial costs are roughly $100 per year, which is $10 for a domain name and $10 a month for hosting. You can throw WordPress on your site for free and get live with your blog in a matter of minutes.
Why $10,000 a Year is a Great Goal for Your Blog
If you are already familiar with blogging, then a figure of $10,000 a year should be an attainable number. One thing I need to stress to you before starting a blog and looking at the $10,000 a year figure, is that your blog is going to be working for you every day. The internet is running 24 hours a day, and you are not limited by the amount of time you can work on a project (which hopefully becomes a side or full time business!).
With all of that in mind, $10,000 a year doesn't seem like that big of a goal. There are 365 days in a year, and your blog is going to be working for you each and every one of those days. That means your blog only needs to generate $27.40 per day! That doesn't seem like much at all, right?
Create a Business Around Your Blog
Before you even get started with your blog, you need to treat it like a real business and make sure it's not something you are going to get bored with after writing a few posts. This is the best way to fail and never make any money with your blog.
Here are some questions to ask yourself when trying to build a blog for the sole purpose of making money.
What niche am I going to create a blog in?
How am I going to monetize my traffic?
Do I have my own products/services to sell?
(if no, what affiliate programs can I push)
These are the three biggest questions you are going to have to ask yourself before you start your blog. Remember, the foundation is the most important part of a house!
Make Money Blogging – Case Studies to Learn From
The best way to find success is to learn from others. There are a decent amount of case studies out there for starting niche blogs and how they each make money. Many of these case studies walk through the process of pre-planning, coming up with an idea and marketing the blog, while also reporting their monthly income.
The four resources above are excellent for bloggers of all sizes and success to learn from. Each case study is unique in their own way and profile different topics and ways to grow out a site.
Building Your Blog for Long Term Success and Monetization
Now that we have the basics and foundation out of the way, it's time for you to start focusing on getting your blog live and building it's core business.
Blogging is one of the SLOWEST methods for making money online, but it's also one of the cheapest. If you have some money to put behind it, you can speed up the process by advertising in search engines, building your social following and gaining authority and backlinks to your site.
The end goal for your blog should be broken down in the following 5 steps.
Provide value
Answer questions that people have
Answer questions targeted to your niche audience
Convert your traffic into paying customers or leads
Become an authority within your niche
Since blogging is a very slow method for making money online, we don't want to mess with fluff content that gets people to the site to read something, then they leave. Instead we want them to come to the site, find value in what you provide and either click on your advertisers, buy something through your site or complete an action (such as a lead or getting on your mailing list).
Monetization Methods
There are many different ways to make money online the internet and through blogging. I have listed some of the best ways for you below.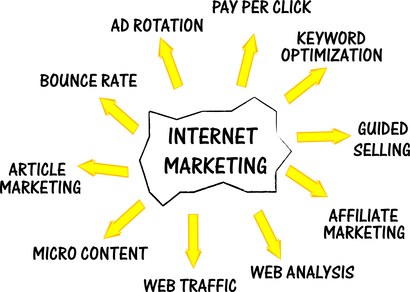 SELLING YOURSELF
One of the best ways to build a legitimate blog business is to build a brand for yourself or your company. The whole blog is based around topics you specialize in. By "selling yourself" this can mean anything from your own products, ebooks, courses, video training, consulting or whatever else you specialize in.
PRODUCTS & SERVICES
Not all blogs are meant for selling products or services, but through the use of premium wordpress themes and plugins you can create an online store. A blog with an online store is a great way to compliment each other with content that ranks well in the search engines, while also providing more details on your products and services.
ONSITE ADVERTISING
Blogs that have a large amount of traffic or a very targeted niche audience may find onsite advertising as one of their best options. You can sell banner placement on your site yourself or use a third party company to process all payments, tracking and setting up advertisers.
AFFILIATE MARKETING
Many bloggers will focus on affiliate marketing as their main source of income. An example of a well known affiliate program is Amazon.com. If you join the Amazon affiliate program, you will earn a commission on all referred sales from your web site. There are thousands of different affiliate programs out there for you to join, no matter what niche you decide to work in.
LEAD GENERATION
Making money with a blog doesn't mean that you need to physically sell something or refer visitors to another site. Many people use their blog as a form of lead generation, such as getting visitors to join their mailing list or autoresponder series. The blog owner can then connect with their mailing list whenever they like, to send out special offers, promotions or recommended products.
As a blogger or site owner, you can choose any or all of these methods for creating a solid stream of revenue for your web site. Take the time to look through some of the top blogs on the internet to see how they are monetizing their audience.
It's Time to Launch Your $10,000 Blog
Now it's time to put everything we discussed above into action. Build a winning strategy for your blog that can allow it to gradually grow to generate $30 a day…  eventually earning over $10,000 a year!
Here is the blueprint for any successful blog.
Find your audience and a product/service they need
Cater all content on your site to filling this need or product reviews
Only focus on this tight niche audience and their end goal
Guest blog on other blogs in your niche. This will give you quality backlinks and exposure for your site
Become the authority blog/source within your niche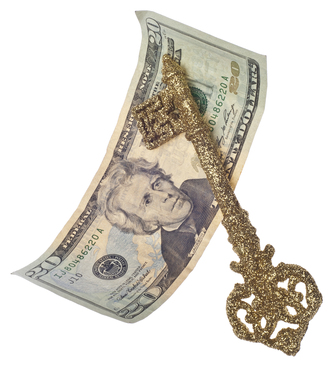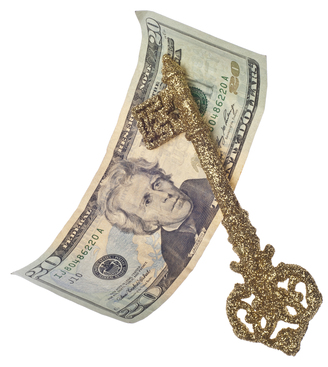 This five step formula is the secret sauce to creating a successful $10,000 a year blog.
It's very simple and vague when looking at it from a one post perspective, but you will need to refer back to the case studies at the beginning of the post. These case studies will walk you through the full process of how to find a niche, create content that generates leads, ranking in the search results and eventually being the authority within your niche.
The reason why MOST blogs will never make money is that they don't have a monetization and lead generation plan. You can't build a blog about fluff or generic topics. There is way too much competition on the internet. Focus on a tight niche market and dominate it.
It's completely possible for an individual to earn $10,000 a year through blogging, and once you start hitting these goals it will be easier for you to hit the $50-$100k marks as well.
Focus on one blog, one audience and a monetization model that works. Don't spread yourself too thin with other project and most importantly… don't expect to start making money overnight!