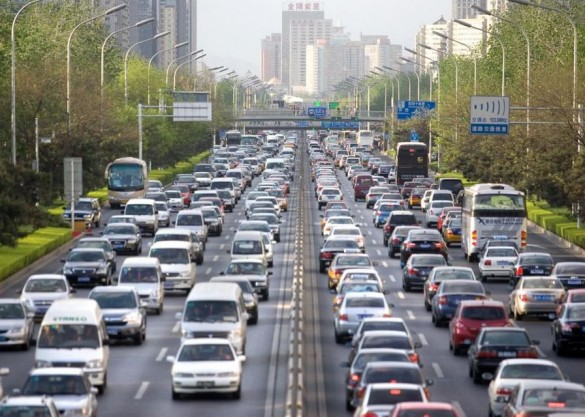 You're a small business owner looking to grow your business online. You probably have a slew of competitors who outrank you in search engines, some with inferior products or services. You're not sure what they're doing, but whatever it is, its working. You often wonder, what would I have to do to catch up?
You might think, "I should hire an SEO consultant". "I don't know enough about search marketing to handle this myself". Chances are, your high ranking competitors are making good use of SEO tactics. Shouldn't you do the same?
The Cost of SEO
While some SEOs will advertise rates as low as $200/month, any SEO worth his salt will cost $2,000 to $5,000 per month, and up. Some SEOs are worth this, most are not. As an unregulated industry without a certification requirement, anyone can launch a website and call themselves an SEO. You, not knowing any better, are much more likely to hire someone who lacks the skills, knowledge and resources to do good work on your behalf. And the more customers they sign up, the less attention they pay to your business.
There's a Better Way
Before spending a few grand per month, consider the fact that the web marketing landscape has shifted dramatically in the last two years. The new environment truly levels the playing field for small business owners who lack the budget to compete with larger businesses on traditional SEO spending.
Google realized that many a first page search result was won not by the best websites, but by the most optimized. To even things out, Google began emphasizing original, high quality content, and de-emphasizing traditional optimization tactics with its Panda update, continuing with the Penguin update, and most recently, the Hummingbird update. Not only are these updates to Google's algo improving the quality of search results by removing spammy listings, its giving business owners who share useful knowledge a chance to earn meaningful traffic. For free. Forever.
Now, business owners can compete for quality search traffic without the need to learn nearly as much optimization as was previously necessary to move the needle in search. Business owners who focus on producing useful content will win traffic and customers. Those who do not, will fade.
What is Useful Content?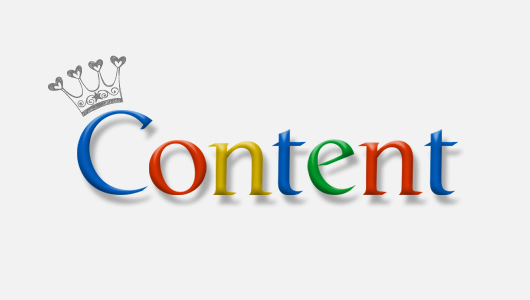 By useful content, I mean content that your potential customers want to consume. Useful content answers questions on their minds. Think about all of the questions your customers have when they contact you through your website, or call you on the phone. While you take the industry knowledge and expertise you've built up over the years for granted, your customers live different lives. They don't know what you know about your industry.
The way to kill it in search is to simply tell them what you know. Help them with their problems. Show them how to do it themselves.
When I tell people to give away their knowledge, I often get a sideways look. Its counterintuitive to think that giving away your secrets will somehow result in more business. While it's true that selling is effective, teaching your customers will make them loyal for life.
How Geek Squad Sold More by Selling Less
In his book Youtility, author Jay Baer recounts the story of Geek Squad. Started in 1994 by Robert Stephens, Geek Squad gained a massive following by publishing useful how to videos and articles educating users on how to combat computer viruses, install new memory, and fix a whole host of problems that computer owners were likely to have. Sure, some customers were able to use this free knowledge without hiring Geek Squad. But far more hired Geek Squad because they saw them as the industry experts on computer maintenance and repair.
"Our best customer is the one who thinks he can do it himself" says Stephens. They almost always run into a wall. When they do, they call the business they trust. Geek Squad. The company was acquired by Best Buy in 2002, for an undisclosed sum.
To Produce Useful Content, Start Blogging
The easiest, and most powerful way for most businesses to produce useful content is to blog. Blog articles don't have to be 2,000 words long in order to be useful. You don't need to write white papers each week. Just focus on answering questions people ask when they contact you.
For each question, take 30 minutes to an hour to write up an informative response in the form of a blog article. By making a habit out of being useful, you'll dramatically increase the amount of traffic you get through search. Each blog post is indexed by search engines, resulting in a much larger online footprint for your website than you had before you started blogging. When customers search Google for answers to their questions, guess who's site will turn up in the search listing? Yours.
Blog Well. Blog Often.
Companies that blog get 55% more traffic and 70% more leads than those who do not. And companies that blog at least 20 times per month generate 5 times more traffic and 4 times more leads than those who only blog occasionally. The lesson here? Blog well and blog often.
The new landscape rewards companies who share their knowledge with potential customers in the form of useful content. No SEO consultant knows what you know about your industry. Rather than paying through the nose for an SEO who may or may not deliver, save the money and start blogging yourself. And if you are not the type to tackle this yourself, invest a portion of what you would have paid an SEO to hire writers to help you produce the kind of content your potential customers want to consume. Invest your time and money into becoming a useful resource, and the rest will fall into place.
Dan Ripoll is co-founder and CEO of Content BLVD. Dan and his team believe in a world where the best ideas win. The Content BLVD platform empowers the next generation of thought leaders to discover, reach and grow their audiences through the production and targeted distribution of educational content.