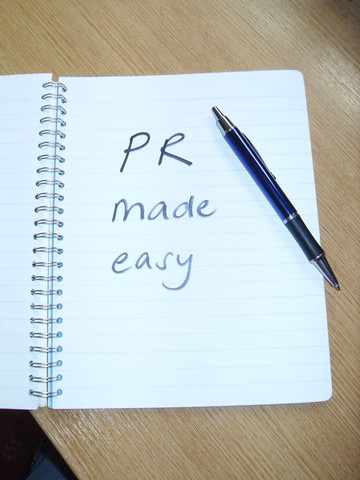 Organizations are not in business to meet their personal needs, but the needs of their customers who are part of the ever-growing market. In order for such organizations to meet the needs of the public, there is the need for effective communication and relationship, and that's where Public Relations (PR) comes in, says Richard Gorman, an expert in Direct Response Marketing.
Public Relations is the process of creating and enhancing mutually beneficial relationships between organizations and the public. It's a win-win situation for both parties as it enables them to enjoy a fruitful relationship.
Richard Gorman Explains the Roles of Public Relations in Organizations
1. Building/Managing Business Image
Public Relations understand that a good name is worth more than gold. The image of an organization is an important aspect of PR than cannot be overlooked. Public Relations experts work tirelessly with company executives to create a respectable and attractive image for their organizations, in accordance with their goals, aims and objectives. Even when a company offers the best products and services, if it has a bad image, customers will avoid it like a plague.
2. Media Planning and Communication
A healthy communication with its customers is an integral part of every successful business because communication enables them to know how their products and services are received in the market. Also, consumer feedback received in the communication process gives them clues on areas of improvements. While entrepreneurs are busy with the responsibility of providing the best products for their customer base, PR experts organize press briefings, interviews, workshops and other interactive forums that enable organizations to interact with the public, keeping them updated with latest trends and developments.
3. Social Responsibility
Organizations have the opportunity of showing care and support to their market by engaging in social functions such as sponsoring events that affect the lives of their customers and providing social support in forms of scholarships and other developmental programs. While your organization excels due to the patronage received from customers, it's a good thing for you to give back to society. Not only does that make you look good, it attracts more patronage from people.
4. Crises Management
Challenges are inevitable in business. In their daily operations, organizations might experience some sort of damage that may jeopardize both their image and sales. In such situations, an effective PR intervention is needed to control the damage and restore the trust and credibility of such organizations.
Richard Gorman Shares Public Relations Techniques for Businesses
Building and maintaining good Public Relations between organizations and their market may seem like a not so easy task to many, but to gurus like Richard Gorman who know their onions in organization management and marketing communications, the job is done with so much ease. The successful entrepreneur shares some effective techniques of PR in business.
1. Define your target audience
PR messages and plans are more effective when targeted at a particular audience than when sent out to the general public. You need to understand the various segments of the market that make up your audience, and reach out to them accordingly. Your audience is by no means limited to your customers; the media, government agencies, manufacturers, marketers and others can be part of your audience.
2. Outline your objectives
A PR strategy can only be effective when it has objectives that are clearly spelt out. What are the things you want to achieve? The answer to that question gives you bearing, and defines your path. And every move has to be in line with your objectives. Trying to get involved in everything will get you exhausted, and leave you with little or no results.
Having a focus on the other hand, enables you to channel your strength and expertise to one direction. And it's only natural to command favorable results with that.
3. Map out a plan for action
After you must have identified your target audience and outlined your objectives, it's time to take action in the right direction. This involves practical steps on how you are going to achieve the goals and objectives of your organization. You need to make a list of the relevant bodies you intend to work with in order to pass your message across. It's not every media that may be suitable; you need to identify media that are appropriate for your target audience.
4. Examine Performances
While you are busy implementing strategies, it's important that you examine the effect of each strategy after an event. This will inform you about the efficiency or inefficiency of each strategy. As you collect the results, you stick to the effective ideas, and change the not so effective ones in order to achieve better results. In other words, track your progress.
Richard Gorman emphasizes that trust is key for successful business transactions; it creates long term relationships between organizations and their customers. And research shows that it's even more profitable for organizations to maintain business relationships with already existing clients than getting new ones. Winning the trust of consumers, PR enables companies encourage consumers to accept their product(s), image and philosophy.
External sources:
Chron (2013). Roles of Public Relations in an Organization.

The Five O'Clock Club. Public Relations Tips for Your Small Business.

E-releases. Five Steps of Creating a Public Relations Strategy.