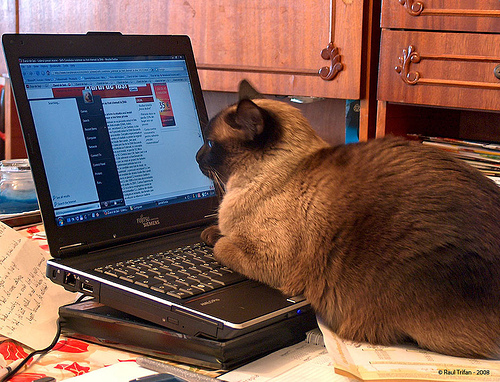 Since the introduction of the World Wide Web, the internet has rapidly overtaken television, radio, and books as the number one most-used medium the world over. And the rise of blogging, in particular, facilitated a huge shift in the way that we create and receive news. It is no longer enough to simply report the news after it happens. Consumers now expect to receive news as it is happening, as well as a full analysis, video, images, and interactive features. But blogging has also become a useful tool for those who have interesting or unique thoughts to share with the world, voices that would otherwise have gone unheard.
But what makes a good blog post? What is it exactly, that transforms one person's random thoughts into a post that spreads to millions of people globally? One thing is certain, if you set out with the sole intention of writing a viral blog post, the chances are you won't have much success. Here are some of the best blog posts from the last year, and some of the things that we, both beginner and expert, can learn from them.
This thoughtful piece about marriage was posted by blogger Seth Adam Smith and spread around the internet in just a couple of days. Smith caught readers' attention with an interesting and unique title. He kept their attention with a post that became a different one to that which the title suggests. The post originally appeared on a motivational website, forwardwalking.com. This highlights one important aspect of successful blogging—gaining exposure by reaching out and forming partnerships with popular websites.
When Jon Negroni shared the results of a year-long project of passion to connect every Pixar movie into one single universe, the internet just about exploded. Resulting in a number of articles and news reports, 97th Floor even developed an interactive website based on it. Negroni's success lies in the popularity of the Pixar movies, and an all-important unique spin. If you can provide a truly unique and well-thought-out slant on a popular subject, you will no doubt find success.
3. 5 Things You Have to Unlearn to Succeed at Work
Another example of someone taking a unique spin on a popular topic—how to succeed—Penelope Trunk pulls readers in through this somewhat paradoxical title. Many people are curious as to how they might succeed through "unlearning," as it goes against that which we have generally accepted to be correct—that you have to learn as much as possible in order to succeed. She also makes the post relatable by using everyday examples to illustrate the thinking behind her theories.
4. Insuring Cars of the Future
This blog post, on the website of Australian insurance company Budget Direct, succeeds due to a combination of essential blogging techniques. It takes an interesting and popular subject—that of futuristic cars from popular movies—and combines it with interesting visuals in an infographic. By deciding insurance costs of these cars, they make a seemingly "out there" topic relatable for the reader.
5. Surviving a Zombie Apocalypse
This one is a couple of years old, but the Centers for Disease Control and Prevention deserve a mention for their viral blog post about how to survive a zombie apocalypse. Although it is technically a government site, people respond well when humor is applied to an otherwise dry subject. Zombies are also a hot topic right now, and CDC managed to play on that. Sometimes all you need is authority and a sense of humor in order to have a successful blog post.
David Glenn is a freelance writer and retired business owner with over 30 years of experience in the construction/home improvement industry. He enjoys spending time in the outdoors with his family and traveling to new places. David loves writing about his experiences in life, business, and family, and hopes his writing can benefit his readers in any way.