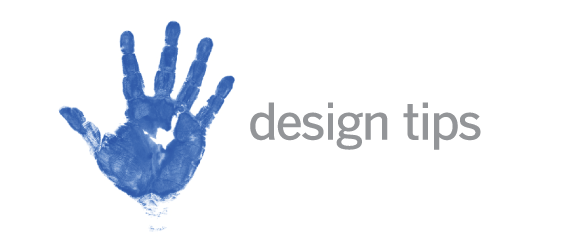 Not only is blogging one of the most popular pastimes for young professionals, but it's also a great way to earn a little extra income. Blogging is all about finding your voice and knowing how to identify and reach a niche audience by implementing smart, blogging strategies.
Building or increasing viewership to your blog involves more than just integrating marketing strategies onto your blog, it's also about finding creative ways to design it in order to captivate viewers and coming back for more. In a society that's all about visual stimulation, it's necessary for bloggers to understand the fundamentals of blog design in order to be successful, popular bloggers.
If you're new to the blogging game, and wish to find ways to build an on audience implementing creative visuals onto your page layout, here are five creative ways you can attract your viewers using simple design layout techniques.
Balance Your White Space
There's really nothing worse on a blog layout than excessive white space. A blog's page layout is supposed to draw the eye inward, toward the content. If there's too much white space (or "blank" space), the eye is drawn to the sides, shifting focus from the content. Ideally, you'll want to balance content and white space. You can do this by subtracting a white space column from your either side of your blog and/or adding categories to the other. This can help you fill the "void" with content.
Archiving and Page Numeration
Your blog site is not a Tumblr page, so don't build it like one. Tumblr is known to have run-on pages that seem to go forever. Because blogs are more about content, it's best to manage the amount of information that is displayed on your blog's page. Run-on pages overwhelm viewers, so if you can, create pages and archives, that way, you can keep all past content for viewer reference and still keep a simple, stream of information on your main page.
Using Headers
Good design is all about keeping your audience from becoming overwhelmed with your content. One other great way to avoid this is by using headers on blog posts. Using headers will break up the complexity of a blog post. The more information is broken up, the easier it is to read.
Categories
Content-driven sites like blogs rely on organization. The more organized a blog is, the more more appealing it will be to new viewers. Organization on your blog by the use of categories will also help viewers find the information they need to find much more easily. Categorization layouts are most helpful to blogs with multiple themes and topics.
Appealing Images, Graphics and Backspace
Audiences need to be constantly visually stimulated, which means your blog needs to be image and graphic heavy to keep your audience coming back for more. By uploading images on every post, adding graphics to headers, whitespace and pages you'll be able to create a unique, image and content based site that appeals to mass audiences. Another way you can push the graphics limits on your blogs is by having an appealing backspace, similar to that of the new Twitter pages. The more graphics, the better.
One way to find whether your new layout designs and creative visual strategies actually worked is by visiting Brand.com. Brand.com reviews your reputation by keeping track of client feedback, which can help you keep track of your blog's popularity and reputation. By measuring the effectiveness of these strategies, you'll be able to make layout and visual changes to your blog accordingly.
Modern audiences need to be constantly visually stimulated, so what better way to attract audiences to your blog than with creatively-designed and eye-popping blog layout?