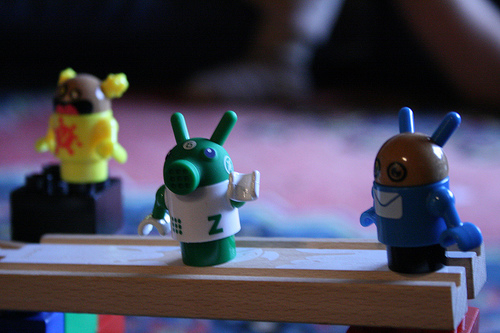 The digital era has allowed bloggers to turn a part-time hobby into an integral part of their business. Companies and individuals who regularly provide industry insights on their blogs develop fan followings rife with potential customers. Blogging provides a number of revenue opportunities, including advertising and links to digital storefronts. Take a look at these five reasons why networking can raise the value of your blog.
1. Branded Experience
Whether you are a sole proprietor or part of a large organization, your blog and social network profiles should reaffirm the purpose and goals of your business. Brand identity should be a cohesive theme that runs through the customer experience on your blog, digital storefront, and brick-and-mortar offices. Visitors may question the legitimacy of your blog, if they notice a poorly designed logo on a social network that doesn't match up with your brand identity. If you strive for consistency, your brand will become recognizable by potential online customers.
2. Increased ROI
There are many ways to monetize a blog. Guest blog posts, keyword usage, and advertising are just some of the ways to generate revenue streams. Social networking can amplify these efforts. Clicks from Twitter and Facebook can bring in fresh traffic, allowing greater exposure to your blog content. Test out promotional campaigns on social media using discount codes. This will allow you to track some of the conversions from social networks.
3. Expert Status
As you build your social networking and blogging repertoire, you will notice that your follower numbers are growing. These followers will look to you as a valuable resource of industry news and updates. Cultivate informative articles on your blog and push them out via social media, and soon you will be considered an expert resource.
4. Loyal Customer Relationships
Customers will easily forget a business that doesn't have a social media presence. Your network allows fans to report back on their product experience. Reach out to users who mention your brand in their posts, and thank them. Address customer service concerns tactfully, and you will gain long-term promoters.
5. Greater Visibility
Business cards and face-to-face meetings are a cornerstone of business interactions, but these methods limit how many people you are able to connect with. Social media and electronic business cards can get the word out much faster, with your loyal fans spreading news and links like a wildfire. This is far more effective than meeting each potential customer on an individual basis. Online promoters can be the best brand advocates for your brand.
Image source http://www.flickr.com/photos/dersven/3173097237/sizes/m/in/photostream/