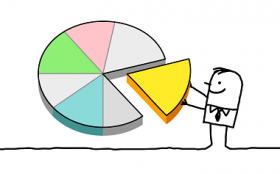 Successful marketing largely hinges on how well you understand your customer. Being able to anticipate their needs and wants and how well you can communicate your message across to them without alienating them are factors that contribute to effective marketing, and ultimately, a successful business.
The best way you can anticipate your customers' needs is by reading their minds, but while there's no technology yet that can grant you telepathic powers, there's a tool that, when used properly, can offer you the same results – web analytics.
Web analytics and your business
Web analytics is a new kid on the digital marketing block and has the potential to provide business owners with amazing insights into their customers. It does this by collecting online data – most prominently from the browsing habits of your customers on your website — to better understand the business' target audience and then optimize web presence based on the findings.
Web analytics can provide you with really valuable information that you can then use to address what your customers are looking for. The changes you make will help improve your customers' browsing experience within your site,  as well as increase your leads, your sales and even your conversions.
Web analytics produces quantitative output (in the form of data) that is taken from how your customers go through your website, which is a quantitative process. But how do you arrive at this data? Do you need to count things? Do you need a math degree to do web analytics?
What are the options?
This is where web analytics tools come in. There are various web analytics products out there that automatically convert raw data collected from your customers' browsing habits and turn them into more understandable forms of information that would give you a picture of what happens inside your website. Products as rudimentary as Google Analytics to something more sophisticated and feature-rich like Heatsync are just some of the tools you can use to integrate web analytics into your business. The data that web analytics tools generate will allow you to see where you need to improve or change your website and where you're actually doing a good job. For example, you can get data that will show you which referral keywords are working, which pages are getting more attention and which ones are not getting the stickiness you want, and which parts of your website has more potential for conversions.  You'll also see which topics or parts of your website your customers prefer and why. You can then use the information to make changes to other pages within your site to reflect the
The cost of using web analytics is definitely worth the price of admission. The internet still remains a massive but wild frontier. You've already staked a claim in the online landscape by setting up a website, but in order to fully unlock its potential you will need web analytics to help you make informed decisions on your website and how you deal with your customers. Your business will be all the better for it.
Image credit: http://www.outofboundscommunications.com/solutions/web-analytics/