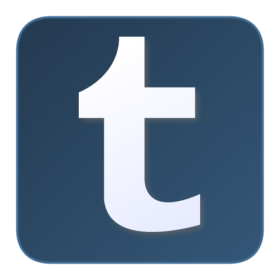 On Monday, after several days of rumor and anticipation, word came down that Yahoo! was purchasing Tumblr for the tidy sum of $1.1 billion.
But While Tumblr investors were certainly happy for their payday and the service itself was in desperate need of cash to keep operating, Tumblr users greeted the announcement with significantly less enthusiasm.
But amidst the criticism and anti-Yahoo! jokes was a possible warning sign for Tumblr, namely reports that WordPress.com, the hosted service based on WordPress and operated by Automattic, had seen a skyrocketing level of Tumblr posts being imported to them.
But is WordPress, in particular WordPress.com, really the right choice for angry Tumblr users? The answer isn't clear. Because, even if it is the best possible alternative, there are still many reasons why Tumblr users won't be happy on WordPress and may find it a bad fit.
But to decide if it's really the go-to destination for Tumblr users, we have to look at why it may be a good fit and, more importantly, why it may not.
Why WordPress Is a Natural Fit
On the surface, WordPress is the natural choice for any former Tumblr user who wants to move on.
Tumblr is, at its core, a blogging/publishing platform and WordPress is by far the most popular platform out there (in particular for the largest sites). It's well-known, well-supported and has proved its mettle time and again on a variety of sites, including everything from blogs, static sites to Twitter-like interfaces.
Furthermore, WordPress has been working hard to introduce Tumblr-like functionality into its core. The introduction of post formats in the WordPress core enabled the creation of Tumblr-like blogs with different types of posts, each that had their own style. Currently, there are many themes, including ones available for free on WordPress.com, that provide great Tumblr-like functionality.
Finally, WordPress offers a very simple importation process and, if you have a self-hosted installation, it's even trivial to get your permalinks to sync up with your new site, prevent 404 errors (http://www.wpbeginner.com/wp-tutorials/how-to-properly-move-your-blog-from-tumblr-to-wordpress/). In short, it's likely one of the smoothest transitions you can make, especially if you own a domain for your site.
When it's all said and done, WordPress looks pretty appealing for any disgruntled Tumblr users. WordPress is popular, well-known, well-supported and, easy to move to and, in many ways, very Tumlr-like. What's not for a Tumblr user to love?
Sadly, there are a few potential snags.
Challenges for Tumblr Users
One of the first hurdles new WordPress converts will likely face is cost. Tumblr users, for example, can alter a theme's code, add a domain and do a slew of other customizations for free. With WordPress, you either need to secure a self-hosted installation, which in and of itself will cost between $40 and $120 per year depending on where you host your site, or pay WordPress.com a fee for the privilege if you prefer to go that route.
As great as WordPress.com's free features are, if you use many of the more advanced features from Tumblr, you'll likely have to pull out your wallet.
However, the biggest challenges Tumblr users will face are less technical or financial and more cultural.
The WordPress community is very different from Tumblr's. WordPress, including WordPress.com, started life as a straightforward blogging platform and spent much of its life modifying itself to be more akin to a traditional content management system, capable of running a variety of sites.
The features that have aimed to make it more Tumblr-like (or even Twitter-like) are much more recent. In fact, it was just in 2010 that WordPress.com added "Like" and "Reblog" features to its service, seemingly yesterday for a community that goes as far back as WordPress'.
So while those tools are there and you can use them, their presence isn't as core to WordPress.com's community as they are to Tumblr's, which grew up with those features. In fact, it's safe to say that, despite attempts to make WordPress.com more interconnected, it's still more of a blog hosting service than it is a network.
In short, don't expect to see a quite as much interconnectedness between blogs and don't expect Tumblr's culture to translate perfectly to WordPress. While Gifs and memes can be found on WordPress blogs (it's worth noting the original cat meme site runs on WordPress), they aren't as prevalent and the WordPress community simply isn't as young and is largely focused on different things.
In short, WordPress is a different platform with a different community that's been built around it. While you can likely build a clone of your Tumblr pretty easily using WordPress, you can't clone the community that's built up around your site on Tumblr.
Since no blog, Tumblr or site in general is an island unto itself, this can have a big impact on how successful and happy you are with your work.
Conclusions
So is WordPress right for your Tumblr blog? It really depends.
If you run the kind of Tumblr that would work well on WordPress and with WordPress' community, such as a photography blog or a more traditional text blog, then it likely will make the jump well. It's even better if your site has a decent audience independent of Tumblr's and have your own domain name so you can take that audience with you.
Still, for most Tumblr users, the best move is likely to stay put. Rather than rushing to jump ship and charge into a different community that may not be right for your site, it's probably wiser to not be hasty and weigh your options, including giving Yahoo! a chance.
After all, there haven't been any changes yet and Yahoo! seems to be taking great strides to keep Tumblr independent. It could wind up that Tumblr is Yahoo!'s YouTube, a major purchase that is kept independent and largely untouched.
But despite that, there are still uncertain times ahead and Tumblr users would be wise to keep a lookout for alternative. It may be early to import your posts to WordPress, but it's nice to know that you can…