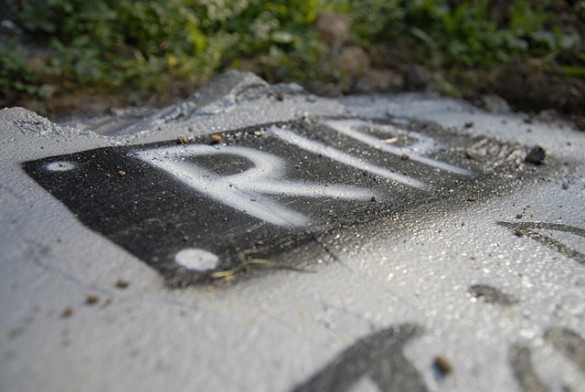 That's a tad morbid, isn't it? Well, it's no secret that everybody born on this earth has to die one day. Nobody is eternal and death doesn't really send invitations before it takes one away. Taking into consideration that this is the 21st century and majority of the people out there are active members of at least one of the top social media networks, have you ever wondered what the status of your social networking profiles will be when you leave the world? Will they be deactivated or deleted? If so, then how? Let's have a look.
The Inactive Account Manager – Google
Google recently introduced the so-called inactive account manager which allows users to manage the way their account is to function after their death. There are three options to choose from.
You can set a Timeout period, i.e. a time slot after which your account can be treated as inactive. The Inactive Account Manager will alert you via SMS or email before this timeout period ends, so that you can reset it (as long as you're alive!).
Another good option is to setup trusted contacts. These trusted ones will be made aware when you stop using your Google account. You also have the choice of sharing your data with them if you wish to do so.
You can also request Google to delete your account but that would be an instantaneous procedure.
Turn your Facebook page into a memorial
If an active member of Facebook dies, his/her friends and relatives have 2 options to choose from for them to decide upon what is to be done with the profile page after his/her demise. One, they could completely erase the profile. Two, they can turn it into a sort of tribute page where friends can keep leaving messages.
For the first option, you must fill in this form and also provide proof of death of that person. To make the profile of the deceased as a tribute page, fill this other form and provide evidence of death.
The "Tribute Page" is similar to an active account in that it allows friends of the deceased to leave messages, see the published photos or interact with past releases. But it has certain limitations, such as non-appearance of the profile in public searches, photo tags, events or friend suggestions.
Twitter Account Closure
In the case of Twitter, you have no options to create a "tribute profile". In fact they have got no form to deal with such issues. The only options are to leave the account as it is, or request closure. For closing the account, a friend or family member must follow the instructions put up on this page here and submit certain documentation by mail or fax, including the certificate of death and personal identification.
Linkedin – Verification of Death
For LinkedIn, your surviving relatives or friends would have to submit a verification of death form by signing a document called "Verification of Death". It's in this form here.  This form is not put up anywhere on the linkedin website, but a third-party tool called Docusign has been created for this. You will have to fill in details like – Deceased Name, his/her email address, date of death, your relation with the decease and other such related questions.
So these are the ways to close the social accounts of your loved ones in case of their death. And, if you want to cover your behind in case your death, you might want to let your closest friends or family members know about these things, too.
About the Author: Clement Almeida is the managing editor at http://www.bloggercent.com. He also has an interest in watching movies, proven by the large number of movies in his library. An active person, he has taken a new step towards blogging and hopes to use his skills in this venture.
[Image via Abode of Chaos]