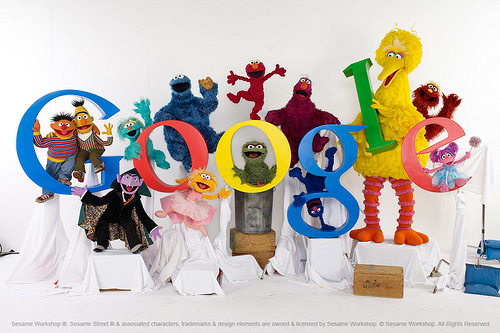 GOOGLE: NOT JUST ANOTHER SEARCH ENGINE
Many people around the world use Google for finding information and images, as well as for navigation. And there's also Gmail. Google.com is the most visited site of the world, as proven by the no.1 Alexa rank given to it as of February 2013. Ever wondered what goes into making such a wonderful site?
Developed by Sergey Brin and Larry Page and launched on the 15th of September 1997, Google has come a long way from just being a search engine. Written in the popular C++ language, Google has become a multi-lingual site that offers its services throughout the world. With more than 22 special features other than the word search capability, Google takes care of every kind of person living in the world. Some of its special features include Synonyms, Weather forecasts, time-zones and sports scores.
HOW DOES GOOGLE SEARCH WORK?
One of the many algorithms Google uses to display search results on its search results page is the PageRank algorithm that was formerly named Backrub, because it uses the backlink technology to find out how popular a website was. This technique of searching is completely different from the other searching techniques that many other popular search engines were using before Google. These search engines used to display search results based on how often the search terms occurred in the page or how strongly associated the search terms were in each resulting page.
To date, Google has added 250 different indicators to determine the ranking of pages on the result lists, on top of the PageRank algorithm. These indicators are closely guarded details, giving Google an edge over its competitors, all the while helping to keep spammers in check.
WHAT MAKES GOOGLE DIFFERENT?

While the main job of a search engine is to provide the user with quick results, Google is a step ahead and provides a two-line description about the content of the webpage. It also provides a snapshot of what can be expected from the website. This way, Google makes it easier for users to search for websites that are most relevant to their keywords, and it avoids wasting the time of the user.
The "I'm feeling lucky button" on the Google page is an important addition to Google's search success. When a user clicks on this button, he is redirected to the website that would have first appeared in the search result directly, bypassing all advertisements and other search results on the page.
GOOGLE DOODLE
Another important addition to the Google page is the Google Doodle, a small image that appeared above the search box. This doodle helped in increasing traffic because of it covering an important aspect of that day in history. It covered  important world events, and has since moved on from just being an image to an interactive doodle. Clicking on the Doodle takes the user to a list of search results highlighting the importance of that day.
GOOGLE INSTANT
Introduced in the United States on September 8th 2010, Google Instant became an instant hit with users, especially ones having a fast Internet connection. Google Instant starts to display what it considers will be the most relevant keyword in the search parameter. This technique enables users to search even faster than before ,and more importantly, showed whether the content they are searching for is present or not. Google claims that the Instant feature present on their site saves an average user 2-5 seconds on every search.
GOOGLE MALWARE PROTECTION
Sometimes Google flashes a message "This site may harm your computer" if the site is known to install malicious software on the user's computer. It does this for user protection – to prevent users from accessing content on a specific website that is known to inject malicious software or track cookies.
CONCLUSION
The list of Google's features is practically endless. These features have made Google the most popular search engine and the default homepage of millions of computers worldwide. Even other search engines like Bing and Yahoo! are first searched on Google before users are redirected to their sites. All this and more has made Google from just being another search engine to being an integral part of people's lives.
About the Author: Clement Almeida is the managing editor at http://www.bloggercent.com. He also has an interest in watching movies, proven by the large number of movies in his library. An active person, he has taken a new step towards blogging and hopes to use his skills in this venture.