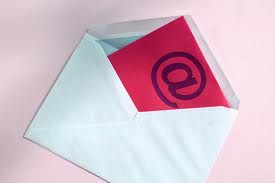 What is the point of writing so well if there is no one to read it? You can make your site look really attractive and give highly valuable content, but if you are not getting enough viewership, then you are merely watering the soil without sowing any seeds.
Some people would have stumbled upon a brilliant post of yours somewhere on the web and would want to read more of it as and when you post them. But, they can't keep checking your site every day to keep track of your updates. So, to help them and yourself, there are plugins that help you send out an e-mail to people who opt for the service, everytime you update your site with a new post. That way you don't need to reach out to them personally everytime, but the reader will still learn of the new post through the automatically generated e-mail and even a link to the new post.
This way not only will you get readers to come back but also interact with them and encourage them to pass on the good word to their world. One of the most popular methods is to use a Widget to help the reader register for Mail Subscriptions. Or, you could set-up a pop-up box after a reader comments to prompt them to subscribe your posts since they took their valuable time to give you their opinion/feedback. So, they are really potential readers who like reading posts and would love coming back.
But, E-Mail subscriptions and e-newsletters are slowly becoming obsolete since the advent of RSS. RSS Feeds are nothing but an instant notification system that brings all your favourite blogs and sites to a single window. Although they are quite complex to start with, they save you so much time and trouble once you get the hang of it. WordPress, by default, generates its own RSS feed. However for email, there is no built-in solution which means they need to fill the opt-in form – that you place – voluntarily for you to get them subscribed. But, the number of RSS readers is really small that you will not be able to reach to wide audience. So, that is where e-mail notifications and e-newsletters strike.
A big chunk of people consider e-newsletters and notifications through e-mail as spam and they don't wish to flood their inboxes with posts from different sites. So, to resolve this problem RSS feeds were introduced. Yes, e-mails are sticky and really cumbersome to manage, but what if some really fascinated reader who does not know what an RSS feed is? All in all, a mix of RSS and e-mail subscriptions will help you welcome your readers again.
But, how do you get them to subscribe? How do we know who visits our site? This rather simple problem can be solved by getting yourself an e-mail subscriber widget – like we have already discussed – and ask the reader to enter the mail ID themselves and the widget will take care of sending them notifications when we add a new post.
First how do you go about convincing a visitor to subscribe? Either you attract them with content or sugarcoat your opt-in form so that they give in to your wishes. Plugins like Pippity allow you to conjure a pop-up opt-in form in a way that it is visually appealing and textually convincing too. Once the visitor subscribes, you can thank them in your own words by writing a customized e-mail.
To solve all the problems that e-mail subscriptions pose, we have plugins that will help you out in your pursuit of new e-mail subscribers. And when the subscription is successful, the plugin ensures the newsletter directly goes to the mail and not to the spam folder. And, of course, some plugins like AWeber and MailChimp keep track of the number of subscribers who actually open your mail.
And, if they still find your newsletters a hindrance, we must respect their privacy and let them unsubscribe without any trouble. Plugins provide an easy access to unsubscription too.
And, those plugins are the ones that we are going to have a look at in the subsequent posts.

About The Author
G Veda Vyass is with blogVault, the Premium WordPress Backup Service. When he is not playing with WordPress, you'll find him playing tennis.