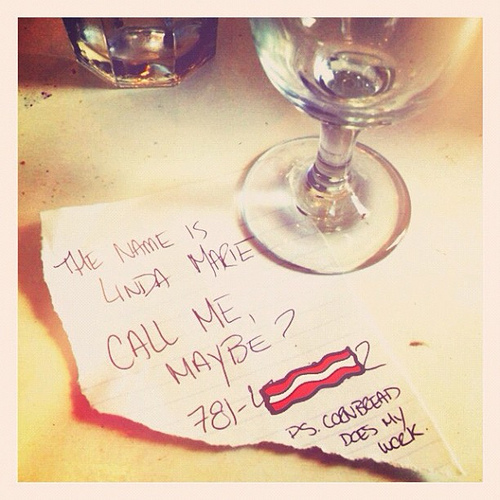 Sorry for doing this (using such a headline), but I just couldn't resist the temptation. Anyway, this post is about the reasons … the reasons why anyone would want to read your blog.
You might think that this is a topic that's been thoroughly covered across the internet already, right? I'm sure you're familiar with the term "quality content." But is it really enough to get someone to read your blog? Isn't an even more important factor missing in this blog-popularity picture?
For instance, there are a lot of mediocre recording artists who still manage to attract massive followings of people just because of their _______ … yea, no one really knows why, and that's the point. In my honest opinion, producing this mysterious quality content is not good enough to make your blog popular / attractive to the average member of your audience.
What is the reason for this? Well, probably more than a dozen of those, but I'm no psychologist so I can only point out two:
Quality content is mostly boring
In theory, quality content is defined as something people can benefit from in a way that fits their current needs and desires. For instance, if you're interested in blogging then, in your case, quality content is instruction on how to be a better blogger.
But wouldn't you rather watch The Expendables 2? Just to have some, you know, fun?
What I'm trying to say is that in every professional niche (a niche that revolves around a business-like task, e.g. blogging) people look for quality content to gain something for themselves (skills, knowledge, and so on). However, the same people can spend an extraordinary amount of time browsing 9gag or any other similar site.
Again, I can't be sure about this, but I think that it's purely a matter of mindset. It's just that we're ready to receive quality valuable content at some times throughout the day, but we're ready to have fun at all times throughout the day.
And there's the other reason…
Quality content no longer differentiates you from the crowd
The blogosphere is so big these days that quality content is no longer a differentiating factor. Chances are that you can produce just as quality content as the next guy.
Well, so much for our little fairytale, right? If everyone has mastered this already then how can you stand out and manage to build your brand? More on this in a moment. For now, the takeaway is this: Quality content is not good enough.
Note. This isn't actually something to be worried about because it's good for the industry in general. Quality content has simply become the standard in blogging. If you can't create it, you have no business blogging.
Is SEO a good enough reason?
If not quality content then maybe SEO is a better readership builder, so to speak? Well, yes and no.
Here's what I mean. If you're good at SEO then you can get a lot of new visitors to your site. But once someone has seen your site, you're going to need a lot more than just SEO to keep them on it.
However, you can treat SEO as a multiplier for your popularity. If you have the skill to keep readers on your site, and you're also good at SEO then nothing can stop you. I'm saying this just to stand in defense of SEO as a valuable practice (in case you're an SEO-hater now, after all those recent Google algorithm updates).
SEO is still important, and it will always be … in one form or the other (everything evolves over time).
Is being an authority good enough?
Let me put it this way: Stephen King is surely an authority when it comes to writing. But you don't see bloggers searching the internet every day to find a piece of Stephen's advice. Authorities are great, but only if we're in need of their opinion on something. Being an authority makes you the go-to person, but it doesn't make you the go-to-every-day person.
So what is the x-factor and why am I taking so long to tell you? Well, the reason is very simple, I don't know. If I did I would surely be more popular than I am now. But I have one idea that seems reasonable…
Blogging and love
This isn't about loving blogging or any of such nonsense. I have a completely different thing in mind. When you're in love you can't really say why. It's just the way it is. It's nothing rational that you can describe. You just have the feeling in you, right?
Giving your audience a reason to pay attention to you is kind of similar. You just have to have that x-factor in you, and it has to be visible enough for others to notice it at first sight. Now the best part. I believe that it's not something we're born with. You can learn how to create it yourself if you're just willing to spend some time.
Here's what I advise you to do, and what I'm actually testing right now:
Go through your niche and list all the most popular, or most compelling bloggers (you can look at the number of subscribers, or simply at the degree to which you enjoy reading their content).
Create another list containing the most popular blog posts by those bloggers.
Try to find common characteristics inside those posts. Pay attention to things like whether they focus on creating an emotional connection with the reader, or tell a story, or provide a factual description of a given problem, or use a casual and conversational style of writing, or anything else. By the way, don't pay attention to how quality the content is.
Once you have those characteristics, try to create some content of your own that follows the same principles, and see if it creates better response from your audience.
Therefore, the "shocking" advice I have is this: Don't focus on creating quality content. Focus on mimicking other people who have already reached the goals you're aiming for. When we take a look above the initial layer of quality content we can see the real reason why someone is a popular blogger, and how we can reach similar results. It's all in the details … every single time.
And it's not about stealing someone's identity. It's about learning what the gold standard in your niche is. And then using this knowledge to grow your own blog.
I hope this all makes sense to you. Anyway, feel free to shoot me a comment and share your own opinion about the issue of how to get people to read your blog (maybe).
About The Author
Karol K. is a freelance blogger and writer. He's passionate about turning blogging into a business. If you want to get a list of sites that pay to write feel free to visit him at YoungPrePro. Also, there's a new coaching offer being launched … something you might be interested in.