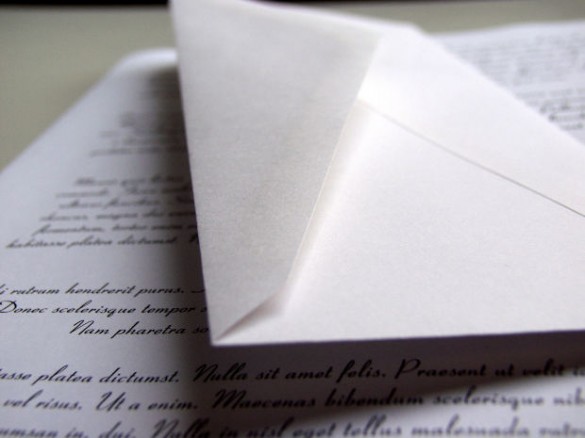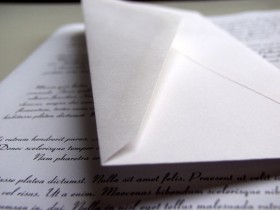 Dear Potential Blogger,
First off, congratulations on your likely decision to start up a blog. If you go through with it, you'll embark on a mission that is both deeply personal and extremely public, a chance to speak your mind and give voice to your thoughts on this, the most public sphere, the Internet.
However, I'm not going to lie to you. Starting a blog, maintaining it and growing it is not easy. Blogging has been around for over ten years and it's a very crowded sphere. There are currently more bloggers than ever and audience size has not kept pace with the growth in the number of bloggers. The result, tougher than ever competition for readers and subscribers.
To make matters worse, the blog you want to do has probably already been done and better by someone else. That person (or company) is established in the niche, has a built in audience and the trust that comes with its longevity. Breaking into your market will be difficult, if not impossible.
The odds are definitely against you and the numbers make that very clear. Within a year of starting a blog, some 90% of bloggers have given up, leaving their blogs idle. Even most successful bloggers have more misses than hits, meaning they've walked ay from from more blogs than they've maintained.
So, there's no guarantee of success, much less fame and fortune. In fact, nothing you can do will make your chance at success above 50%. As a new blogger with no reputation, you have an uphill battle regardless of how good you are and how well you do everything.
Still, there are things you can do to make your chances better. So, before you start thinking about your site name or what platform you're going to use, here are a few things I think every blogger should be able to do and do reasonably well in order to succeed.
1. Learn to Write
More than anything else, the success or failure of your blog will depend on how well you write. Your mastery of the written language will determine how much your readers enjoy your site, how long they stick around how often they share your content with their friends and, most importantly, the SEO that will get them to your front door.
If you can't write well, take some time to learn and practice. Take some creative writing or journalism classes and, most importantly, write every day. Consider starting on your blog right now, filling up an offline document with post and ideas that you want to add later.
While you don't have to be able to write like Shakespeare, being able to write clearly, descriptively and with few errors is crucial.
Besides, writing is one of the skills that, even if you don't succeed as a blogger, can help you in many other areas of your life.
2. Understand Code
Being a blogger doesn't require that you be an HTML wizard, master PHP or be able to code CSS on the fly. You don't need code to be able to blog but understanding code is tremendously helpful.
While it's possible to be able to get a site up and running without ever looking at a line of code, it's very limiting. You either have to simply use what is available off the shelf, meaning that you'll have something that looks similar to what many others are using, or you'll have to find someone else to customize and build something for you (possibly including paying them).
Being able to look at and manipulate basic code for your site is also a tremendous help when and if something goes wrong with your site. Fixing a problem or recovering from a disaster is a lot less intimidating if you don't shy away from anything more complex than point and click.
So take some time to learn the basics of HTML, CSS, JavaScript and PHP, in particular the first two. If you can manipulate those, you can edit your theme, change the look of your site and create something truly unique with your blog.
3. Be Sociable
While it's tempting to try and use the potential anonymity of blogging to spread keep a veil around yourself and keep a distance between your audience, the Internet is very social. You're going to do better if you can keep your audience. Thins includes using social networks (Facebook, Twitter, etc.) and social news sites (Reddit, Slashdot, etc.).
The relationship between blogger and reader is different today than it was just five years ago. Bloggers are no longer mysterious figures hitting "publish" on posts, but rather, they are people with with a presence outside of their site and one that enables users to interact with them.
This has pushed a lot of bloggers into coming out of their shells, into being more sociable and putting more of themselves online. While this doesn't mean you have to reveal every private detail about your life, it does mean that you have to get over any shyness you have about talking with and interacting with people, at least virtually.
Your readers are more likely to return to your site and share your work with others if they feel they are doing it for someone they know, as opposed to a stranger.
Bottom Line
Simply put, blogging is not easy and it is not for everyone. If you aren't comfortable with your writing, with your ability to pick up at least some coding or being a public figure, you may want to consider a different hobby or, at the very least, just keeping blogging as a hobby.
When you look at the bloggers who are successful and have grown solid blogs and/or made blogging a large part of their career, these are the things that they have in common. They can write, they can do some basic code and they are good with people.
If you can do those things, then the foundation has been laid and you're ready to get started. From there, it's more about the mundane stuff, such as picking a good topic, selecting a solid name, building a theme and then regularly creating good content for it.
While not every foundation has a skyscraper built upon it, you'll never get anything of size built without one.
So, if you want to be a success and overcome the odds, you need to get started now, before you take the first steps to creating your blog, so you can build upon it week after week.