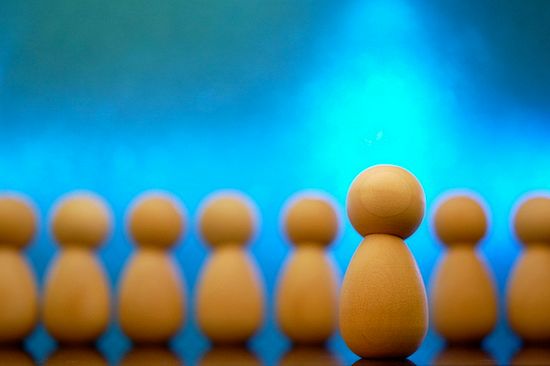 It is a scenario that every blogger knows well: you have come up with a great topic for a post. Gathering the appropriate data, you begin to craft a brilliant article based around it. You rewrite and then edit it, finding the perfect photos to accompany it. This is a labor of love, done with every detail sculpted to the letter with the kind of pride you can only get from working for your own site.
Publishing your masterpiece, you sit and wait for the views, comments and social media shares to begin flooding in. After all, we have been taught over and over again that high quality is the main requisite for making both popular and even viral content. The results should speak for themselves.
Yet the people don't come, the view count doesn't go up and you are given little reward for your careful work. What happened? Was the content not as good as you had originally believed? Of course that is a possibility, but given the number of mediocre or even awful blog posts out there that get passed around like a hot potato, it probably isn't. More likely is that you just didn't manage to get the post out there to be seen in the first place.
There is no way to guarantee that a post will be popular. All you can do is encourage sharing and let it take off from there. Here are some tips to help you do that.
Focus On Headlines. There is a reason that sensationalized headlines work. They catch the eye and leave the reader wanting to know more about the story. Unlike many bloggers, I don't believe you should stretch the truth or mislead the reader through the headline used. However, you do need to grab their attention so they click on your blog post. It will also make them more likely to share it. Try to think of what would get you to sit up and focus on a headline, and use that.
Use Social Voting Sites. You will find many social voting sites and sharing communities on the web, almost always separated by niche. These include sites like Viral Content Buzz. But technically you can also have social media sites that have similar features, even if they were not made for that purpose. For example, Reddit or Quora, both of which have a sharing community and voting element.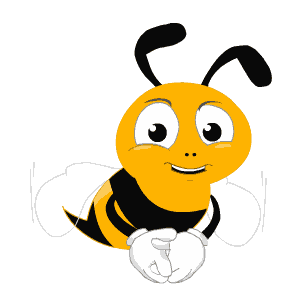 Interlink Posts. There is no reason you can't promote older posts, and so continue to ring out shares over time. Interlinking posts that are related is a great way to keep getting traffic to the same content with next to no effort. Have you ever seen a site like Cracked? They don't just put links to other posts in the text, they flat out tell you old posts to check out at the end of each article. And you know what? It works.
Write Quotable Content. A great way to be shared is by being quoted, as others will link back to the original post. But you have to provide something that will be quoted, first. Try to write directly, visually and with a point. The more descriptive and helpful your words are, the more they are likely to catch the attention of a reader and be passed on.
Have Diverse Social Sharing Buttons. Every blog has a Facebook and Twitter button at this point. But not many are really expanding out from there, despite the popularity of other networks. I am talking about sites like Pinterest, LinkedIn, StumbleUpon, Delicio.us, ect. Providing buttons for a wide array of networks will increase your sharing probability as well as your overall social visibility.
Share On Your Own Social Media Profiles. Your own social media profiles are a fantastic place to begin the chain reaction of sharing. Most bloggers know this, but for some reason there has been this rumor for the last few years that you shouldn't share a link every time you update unless it is a blog-specific profile. I don't buy that, at all. People want to know about updates, that is probably why most of them are following you in the first place. Publish, then immediately link it. Sites like WordPress have plugins designed to automatically link posts to your social media profiles for this very reason.
Encourage Subscriptions. If you want to get people's attention, the best way is to send them updates. But not everyone is going to be up for this, or even think about signing up for them. You should encourage subscriptions by offering multiple ways for people to get them. Such as RSS feeds compatible with multiple readers, email newsletters, social media follows, ect. Make your call to action for a subscription easy to see, such as right on the top or side of every page. You should also mention it at the end of each post, just a tiny reminder to share, subscribe and follow.
Ask For Affiliate Help. If you have other sites you occasionally work for, or soocial media pages that are linked to your own, you should ask them to share out your link. Going through an affiliate is a great way of tapping into a whole other reader pool. You see this being done on Facebook a great deal.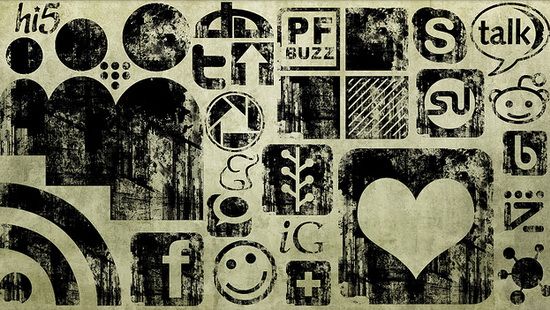 Follow The Trends. There is a reason that bloggers so often write about things happening in the news right now. Following trends is a great way to boost your visibility for a short time. Following a single trend long term as it hits its peaks in interest is a nice way to write an entire series with interlinking posts that can continue to get you viewers until the trend dies down.
Have any tips for getting social media shares? Let us know in the comments.
Ann Smarty is the professional guest blogger behind My Blog Guest, the free guest blogging and content sharing platform.