Embedding a playlist on your blog can really amp up the mood of your blog post. Making your site visitors listen to the music you like is much better than eagerly talking about it.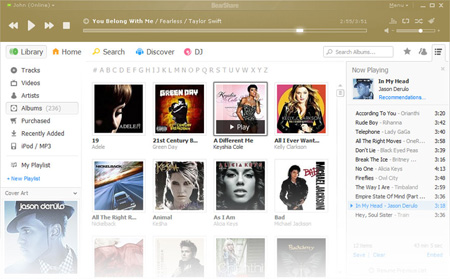 There are a lot options out there on how to stream music on your blog besides embedding a video music playlist from YouTube. Given that Spotify, Groovetube, Rdio, Last.fm and BearShare are the popular ones, there are a lot of music stream services that make sharing and creating a catalog of music on your blog easier.
But not all music sharing services are the same; some may allow you to create a playlist with a limited number of tracks or may limit your selection to a few fave artists. Some might even require you to subscribe for a fee to get more access and stream options. Either way getting a playlist on your blog is easy, all you need is an embed code to cut and paste it on your blog's HTML code and off you go.
As an example, I searched for some tracks from the last concert I blogged about and at this point, I chose BearShare to host my playlist since it's much easier to use than most. The BearShare layout is quite intuitive for users and simple enough to get you organizing tracks by genre once installed. Plus their free and legit 15 million songs and videos is a big plus for bloggers everywhere.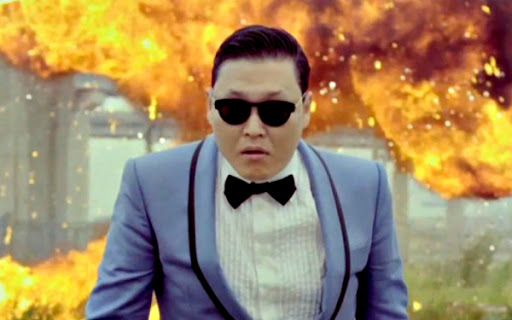 Here are just some caveats about putting a playlist on your blog:
It shouldn't be annoying for your site visitors. Not everyone might like what's on your playlist and further up, what's streaming may distract people from reading what's on the blog page. So make sure you have player controls available for the users to adjust, don't just set the music player to auto stream once the page loads.
Be considerate to your guests. Some might be viewing your site at a library or at the office and wouldn't like to be caught listening to the first 10 seconds of a loud mashup. Remember, the PAUSE button counts.
Also do place the playlist near the top and not all the way at the bottom of your blog. It would be easier to go through your music if your guests can find the playlist without difficulty.
With these things in mind, feel free to soup up your playlist like you would trick out your real-life stereo, you can get fancy with the sizes, colors and display all the audio tracks you're crazy about!