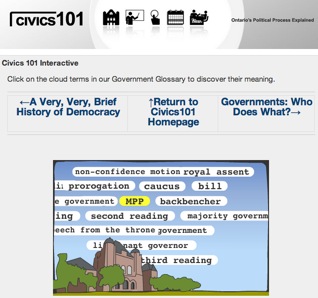 It is no longer "optional" to offer online content if you run a business.
Once upon a time, a business owner could create a website and call it a day. That time is gone.
Today, there are so many more platforms and outlets for content — and smart business owners recognize the competitive opportunity for those who embrace a media-making role. In addition to your primary website, there is demand for original content on blogs, social media, and mobile devices.
The one thing all of this content has in common is that it serves others. The content educates, assists, and informs your existing and potential customers.
In other words, content marketing.
Naturally, some business owners are reluctant to embrace their new role as content creator. Some think that content is a luxury reserved for the biggest players (it isn't), while others think it will be too expensive (it doesn't have to be), and some dismiss content as just a fad.
Creating content is not a fad – it is a necessity.
That's because creating vibrant content on a regular basis is mandatory if you want to compete for search results, establish trust with your clients, and build a thought leadership role in your industry or niche.
The good news is that, with a little creativity, you can create compelling new content or "upcycle" your existing content into something better. You can produce content inexpensively on your own or hand it off to a company that will produce it on your behalf with authorship transparency.
Let's look at some common types of content that can yield uncommon, bottom-line results. I recommend taking an inventory of the content you already have in these areas and make a list. Later, you can map out a plan to introduce new content and schedule it on a big, blank wall calendar for an easy, bird's-eye overview.
Blogs
Corporate blogs don't get the coverage they deserve because many small business owners rushed in, invested a tiny bit of time, and called the experiment a failure. That's great, because it means the businesses that regularly maintain a high-quality, informative blog are automatically ahead of the rest.
The kind of blog you keep for your business will depend on budget, goals, and time. Common formats, based on decreasing scale and cost, include News, Event-Driven, or Behind-the-Scenes blogs.
Here are some examples and benefits of each:
News Blogs — Polymer Solutions Incorporated maintains a daily news blog that covers industry news related to plastics, polymers, and their application. This kind of blog builds expertise and drives leads. The volume of material contributes to the company's enhanced search position results, too.
Event-Driven Blogs — This blog format is suitable for much smaller independent businesses and is less formal. As the name implies, this is an ongoing update and commentary on business events. This is the format my husband and I use for our neighborhood spot, George Bowers Grocery.
Behind-the-Scenes Blogs — This blog format veers into personal blog territory, for better or worse. In the "better" side of the ledger — the primary benefit — a behind-the-scenes blog can humanize a business owner and be a powerful way to build customer loyalty and trust. One business that does this well is the husband and wife team behind Sunberry Baking, a vegan baking company.
On the flip side, "TMI" (too much information) can backfire, too. If you choose this format you'll need to establish your boundaries early.  Remember, this blog still reflects on you personally as well as your business.
Case Studies and White Papers
Many business owners use these terms, "case study" and "whitepaper," interchangeably. That's because both can offer excellent sales leads and overall brand exposure. Technically, however, these are two different kinds of content. Your business can benefit from both, so let's look at the difference between them.
Case studies feature specific customer challenges and demonstrate how a company's product and service solves the customer's problem. Company products and services are front and center. So are numerous details — names, places, companies served — about the situation solved.
For example, Company A makes and sells solar water heaters and pumps. Company A produces a case study focusing on one specific family that needs this product. The case study describes the family's needs, what product they selected, how that product was installed, and the family's cost savings as a result. The success story is short and sweet — just a few pages.
Whitepapers, on the other hand, do not include details about how specific customers have benefited from a product or solution. Instead, they offer broader and more in-depth analysis of a problem and its solution(s). The whitepaper strives to present a semi-journalistic approach to the issue at hand but still presents the authoring company as both a resource and solution (often the only resource).
If Company A produced a whitepaper it would be a semi-scholarly look at solar power water heater technology and residential installment options. It would present Company A and its products as a thought leader and a trusted brand. It might even be marketed as an "industry guide" or, because it is lengthier, as an "e-book."
Both whitepapers and case studies play a role at the beginning of the sales cycle when a customer is researching options. Both case studies and whitepapers can be lead generators for years.
E-Books
E-books allow you to demonstrate expertise, sure, but also provide an opportunity to get your message distributed through social media channels. I experienced this last year, when I produced a free e-book to promote a hardcover book. Titled A Micropolitan Manifesto (PDF), it was a call for greater business investment in small towns. The e-book promoted a larger book, and within a very short period of time had been downloaded and shared more than 1,000 times.
E-books can be rapidly and inexpensively produced. Use them as a service to customers by distributing them for free. Or, produce one or a series of e-books with the goal of selling them online as a digital download. Frequently, a combination of both can set your site apart from the rest. Quality matters.
Apple has made it even easier for small business owners to create and publish e-books through its free app, iBooks2. It is even better to hire someone else for a polished end product. I also teamed up with a professional photographer, and I'm convinced that made the difference with the success of my e-book.
Professional photographs made the ebook "A Micropolitan Manifesto" much more appealing to read and share.
FAQ Page
The humble "Frequently Asked Questions" page on your website can be a content marketing goldmine.
Think about it: This page is a collection of common concerns, each an opportunity to demonstrate how your product and service offering is different.
Rather than think about your content here as strictly text-based answers, could you enrich your page with audio? Video? Animation? Addressing questions in these diverse mediums can expedite understanding. Investing in a multimedia-based FAQs may also result in offering a "shareable" piece of content, too.
Consider how you can use your FAQ page to extend your branding and serve your customers at the same time.
Gain additional ideas about FAQ design here.
Glossary of Industry Terms
Educating your customers about the problem your products or services solve is the foundation of content marketing, especially when it comes to building trust.
Many industry terms in your business specialty sound like slang to the layperson. A great way to reach across this divide is to offer a glossary of terms. This too is an opportunity to create content that informs.
Here's an interactive glossary, "Civics 101," of Canadian government terms. While this glossary serves a nonprofit, it exhibits some of the features you should include in a corporate project: good design, ease of use, and multi-sensory feedback (in this example, sound effects). This glossary also features interactive features.
Now Look at Your Site
You already have plenty of material that can be remastered and remixed into useful content for your business website. Think about the end user's needs and match content to purpose. You'll need to find and create engaging content to support the following areas: lead generation, customer support, and repeat sales.
As a business owner you already have a wealth of material that can be repurposed and reused so that you can provide customers and prospects alike with content that educates and informs.
Featured images:
 

License: Image author owned

 

License: Creative Commons

 image source
Katie McCaskey is co-owner of George Bowers Grocery, a neighborhood grocery and café in Staunton, Virginia. Katie is also a freelance journalist who covers small business news, trends and tips for Vistaprint, a leading provider of marketing products for small and micro businesses across the globe.