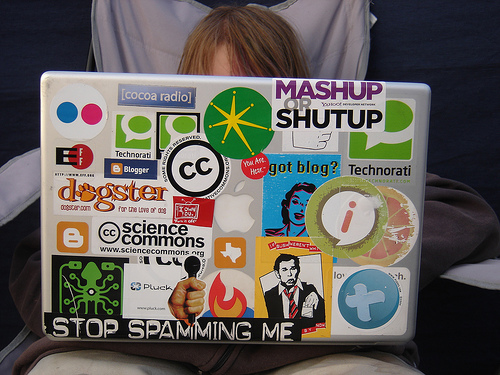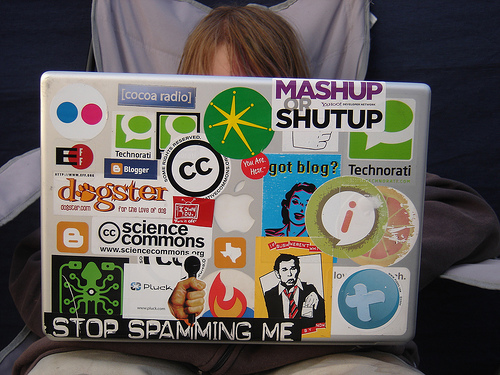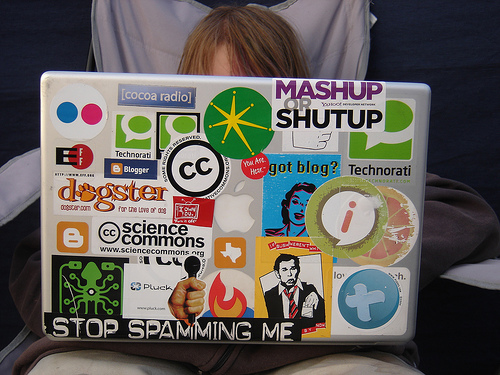 There are as many reasons to get into blogging as there are people with blogs.  Heck, some folks (myself included) try to maintain more than one blog for various niches and specializations.
Regardless of what inspired you to start blogging, chances are you've considered monetization and long-term earning potential as reasons to maintain active updates.
Earning money through blogging is a fantastic way to allow your hobby to pay for itself, perhaps even building into a lucrative income.
Before you hop on the monetization bandwagon,however, there are a few things you should know about the rules, regulations, and guidelines in place to protect consumers and bloggers alike.  Essentially it all boils down to being completely transparent about any sources of income connected to your blog. Whether your opinion on a topic could result in commission to you if a sale is made, or if you're just raving about something you've purchased because you love it and want the whole world to know, you must inform your audience.
Banners and click-through links are part of this transparent disclosure as well.  If it adds up to money earned, even in small trickles over time, you must declare it to your visitors so they know what to expect.
Is This the End for the Testimonial?
Some folks may think this required disclosure will drive a stake through the heart of testimonials and product reviews. I happen to like these requirements because it narrows the competitive field in my niche.  People are lazy after all, and will always take the easy route of simply skipping reviews completely. Sure, there's plenty of clever and talented copywriters for hire to make the task of reviewing products a little less taxing, but that still puts a dent in the bank account, since the goal is to make money, not spend it.
No matter how you slice it, this is an opportunity for niche bloggers to really shine. Testimonials and product reviews are actually easier to compose when working within the guidelines established by the FTC.
4 Steps to a Successful Review
Lose the Sales Pitch – Okay, so you tried the paleo diet for a few months.You look great, and you feel great too, I'm all for you sharing your success. I even support you encouraging others to do something that makes them feel great and look great too, just don't go suggesting it's a cure for cancer and world hunger.  In short, keep it real.
Be Yourself – Unless you're actually hyper-enthusiastic in real life, you shouldn't end every sentence with an exclamation! It's unrealistic and it can drive away readers. Try simply explaining why you value your product and why you personally use it.
Be Consistent – Just like you want to update your blog consistently to earn better google rankings, you also want to be consistent when reviewing products.  Come up with a template, for example, which covers your likes and dislikes, likelihood to buy again, or suggest to others, affiliation with the product, or commision earned if any.  Not only will this keep you organized, it will give your readers a trustworthy opinion to consider before making a purchase.
Speak Honestly – Maybe you would have loved the 19-piece nail art kit a lot better if you had more control over the color of the carrier pouch, but at such a low price it's not a deal breaker.  Even if you think something you have to say is overly nit-picky, negative feedback can be seen as constructive criticism, or valuable insight. Besides, your opinion becomes suspect if you discover a miracle product every time.
The Bottom Line and What it Means to You
Ultimately it comes down to writing with integrity.  Actually sampling the products you're reviewing and giving honest feedback about the experience. This may sound daunting when trying to plan ahead for a month's worth of blog content, but at least now you won't be struggling for enough adjectives to describe the stellar performance of each and every product you review. You might think it sounds silly, but in all honesty  failing to follow FTC guidelines could have serious violators seeking the counsel of some criminal attorneys. If that's not incentive to be yourself, I don't know what is.
It wasn't long ago that freelance writer Rachel Cook decided to pack up her belongings and move to a Kona coffee farm, and though there is much that needs to be done, she genuinely enjoys getting her hands dirty, but not so dirty the FTC comes knocking. Though Rachel keeps up to speed on laws and guidelines concerning all things related to business ethics she finds comfort in knowing sites like www.bgs.com are out there in case there was ever a problem.