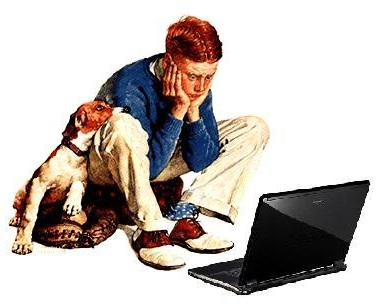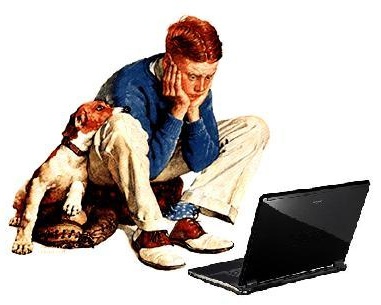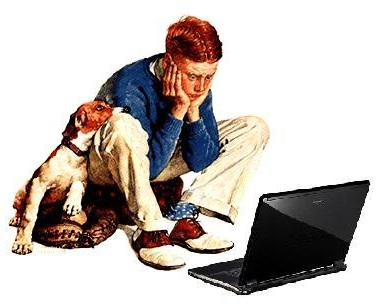 You want your blog to earn you an income, right?
Most bloggers want that. But you don't want to cramp your blog's style by plastering it with a bunch of flashing, in-your-face advertising. You don't want to add affiliate links to every paragraph. And you don't like the idea of running sponsored (in other words, paid for) posts on your blog.
It just feels… not right. Not your style. Not what you wanted for your blog.
That's cool. I'm going to share with you how you can make more money blogging a different way.
Make Money Without Ads or Big Traffic
The great thing about this business model is that you can have a totally ad-free blog if you like. I mean it – you can keep your blog completely ad free and still make good money. In fact, this money-making strategy often works better if you don't host any ads or affiliate links on your blog!
The other novelty of this strategy is that your blog doesn't have to have massive traffic or amazing search engine rankings for this to work. Both of those things will help, of course, but you don't need them.
Why Too Much Monetization Cramps a Blog's Style
Let's just be honest, here: overusing any on-page monetization tactic affects a blog's personality.
Too much advertising overwhelms your blog's design, detracts attention from the content of your posts, and leads to information overload in your readers. If you keep adding more ads to chase extra income, you'll alienate the ultimate source of that income.
Affiliate links, unless they're used selectively and transparently, can irritate readers. When they click a link on your blog, they typically expect it to lead them to another blog post, or maybe a video clip. If you keep sending them to sales pages –especially sales pages for things they don't care about—then they'll stop clicking or even stop reading your blog.
Sponsored links and posts are often less-than-perfectly aligned with the usual character and topics of a blog. Your readers start to wonder why you wrote the post if it doesn't fit with your usual output. Worse, they may wonder whether your opinions are genuine or fabricated to suit the sponsor.
Why Paying Clients Want Your Posts
Competent bloggers are always in demand as freelancers, both for businesses that blog and for blogs that are businesses. Your experience of working on your own blog is valuable in this context, and a social media presence or contacts in the blogging world will win you bonus points in the recruitment process.
Many businesses imagine that they can run their own blog, thinking, "How hard can it be to write a post every now and then?". After a few months of unproductive blogging, or a false start that peters out, a lot of these businesses look around for an experienced blogger to give them a helping hand.
High-traffic, high-output blogs need a constant stream of fresh content to keep up with trending topics and fill their editorial calendars. Some of them rely on free guest posts to stock up their content, but many pay freelance writers for contributions. (For a list of blogs that pay $50 or more, check out my Ultimate List of Better-Paid Blogging Gigs.)
Yes, you will probably have to pay tax on your freelance blogging income. Nothing I can do about that.
How to Find Freelance Blogging Jobs
There are many places to find freelance blogging gigs. You can start with the job boards here on BloggingPro and on other sites for professional bloggers. A better way to find rewarding and enjoyable freelance blogging assignments, though, is to choose your ideal clients and market your services to them.
Contact blogs and businesses you like and find out if they can use a freelance blogger, whether it's for a one-off job or an ongoing service agreement. Send them a simple email to introduce yourself, and let them know they can contact you any time they need a post on one of your specialist topics. It's a good idea to include in your email the URLs of at least 3 of your posts that match well with the topics of the blog in question.
If you don't immediately get offered work, don't be disheartened. The point is to make these blogs and businesses aware of your existence, even if they don't need your freelance blogging service today.
How to Use Your Blog as Your Portfolio
This part is pretty simple: publish on your own blog the kind of posts you'd like to write for pay. These posts will be your work samples when you apply for freelance blogging gigs in related topics, so don't rush them. They represent the quality of work you offer to potential clients.
Create a page titled "Hire Me" on your blog. Use this page to outline your services and your relevant experience, then list your very best portfolio posts here, preferably ordered by topic and not by date. Don't forget to make your contact information very clear on this page, and explicitly tell the reader to contact you for more information about your freelance blogging services.
Guest Blogging for Freelance Bloggers
Guest blogging is an awesome thing when it's done right, bringing a fat hit of relevant traffic to your blog via links in the author byline and bio or within the guest post itself. Check out my bio at the end of this post. There are a few ways you can use this space to your advantage as a freelance blogger. Some simple and effective tactics are to include a link to your Hire Me page or to another related post in your portfolio, or to give your LinkedIn profile URL.
Posting on other blogs is good for building your portfolio, because you can add links to your Hire Me page to show off your best guest posts. As well as proving that you know your topic and can follow a brief and style guide, guest posts show that you are an active member of a blogging community.
If the host website is a well-known one, then your guest post may also win you respect and authority among your peers and your potential clients. Guest posting on a big blog is a desirable combination of portfolio-building and self-promotion. BloggingPro's guest posting guidelines put it perfectly: "Your guest entry should be good enough to be linked as 'reference post' when you try to land a paid blogging gig somewhere."
One more way to make money guest posting is to become a freelance guest blogger. This role is in increasing demand as guest blogging is established as an excellent way to boost blog traffic and build email distribution lists. You can offer post writing and placement as a packaged service, taking the hard work off your client's hands and charging enough to cover the extra time and effort on your part.
How to Get Started as a Freelance Blogger
Start with the steps outlined earlier in this post:
Make direct contact with potential clients that interest you.
Check out blogging job boards online. Do this as a backup to step 1.
Use your own blog to publish portfolio posts.
Create a Hire Me page and populate it with a bio, contact information, and links to your best portfolio posts.
Consider guest blogging to promote your freelance services.
Consider guest blogging as a freelance service you could offer.
IMPORTANT NOTE: For these steps to work, you have to go and do them.
Don't just read this post and then drift on to some other shiny object on the internet. Stop what you're doing, make a note of those steps, and do at least one of them today. Then do another one the next day. Within a week, you'll be well on your way to a successful freelance blogging career.
If you feel like there's anything standing in your way, let me know in the comments below and I'll do everything I can to help you overcome it.
I believe in you, and I want you to succeed as a freelance blogger.
Go on, get started!
About the Author:
Sophie Lizard is a successful freelance blogger who shares her best tips through her site BeAFreelanceBlogger.com. Download your free copy of her cheat sheet The Ultimate List of Better-Paid Blogging Gigs: 45 Blogs That Will Pay you $50 or More to give yourself a head start in your freelance blogging career!