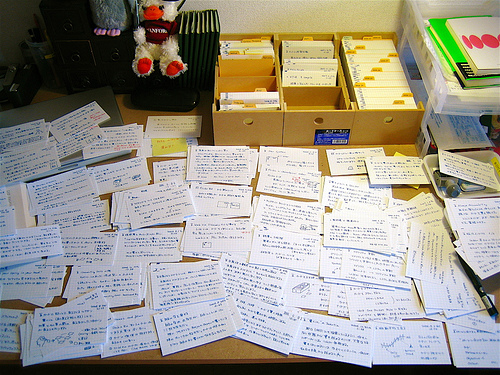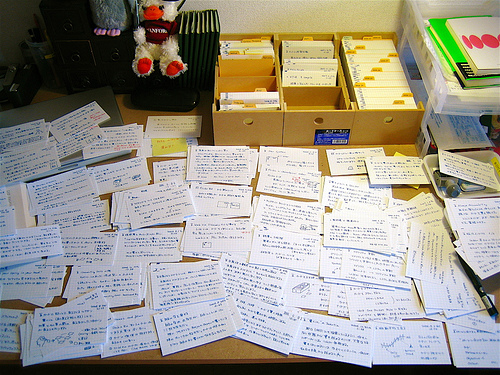 With constant access to the internet—and consequently one's friends and family—it becomes hard to pull away from it all and focus on one's work. Everyone does it: "Let me check Facebook for a second," or "I should check my email in case my [loved one] has an important message for me." Yet without realizing it, seconds slip into minutes, and minutes become hours. Suddenly, it's lunch time, and nothing has been accomplished. Don't let this happen to you (again)!
Failing to manage your time reflects poorly on you as an employee, and repeated time management snafus turn into detrimental work habits. In an ever-connected world, focusing on one task as a time seems impossible. Savvy tech folk (probably fed up with their own bad work habits) have created the following tools to help you overcome distraction and get back to work. Find one that works for you, stick with it, and get more done.
Wunderlist: Wunderlist is a useful tool to manage the specific tasks that make up larger projects. You can separate tasks into groups by project, create due dates, and synchronize across all your devices. There are other to-do list applications available, but with a clean user-interface and the features mentioned above, Wunderlist serves as one of the nicest looking, most user friendly task management applications. Another similar application is Todoist; While it does provide cloud functionality by being available on various browsers, it is not yet available as a mobile application.
Evernote: This note taking tool also has applications across all environments—OSX, iOS, Windows, Android, Blackberry, Windows Mobile, and on the web. The Evernote web-clipping makes online research more efficient than ever. Find an interesting webpage or block of information? Your days of clicking back and forth between Word and your web browser are over. Simply use the web-clipping tool available on Firefox and Chrome, and voila!—the information is stored in your Evernote account. This app can also store videos, photos, and sound-bytes from mobile devices. Evernote's functions and ease of use make it a handy organizer for the busy student or professional.
LeechBlock for Firefox: This simple Firefox add-on will help boost your productivity by allowing you to block a list of "blacklisted" websites for a specified amount of time. The add-on allows users to decide based on times of day, dates, and period of time spent on the website. Have you ever found yourself saying, "I should really just delete my Facebook/Tumblr/Twitter"? LeechBlock lets you ease the transition, and get more done in the process.
Nanny for Google Chrome: Nanny for Google Chrome provides the same functionality as LeechBlock, but for Chrome. Both programs allow for a "white list" function, where every website is blocked but those on the whitelist, and a "black list" option. The blacklist option allows every site, except for those sites explicitly prohibited. Nanny can also block based on day of the week, time of day, or time spent on a website.
SelfControl for Mac OS X: SelfControl's simple user interface allows user to blacklist websites. Even if someone restarts the computer, SelfControl still prevents the user from accessing the blacklisted websites. Similar to Nanny and LeechBlock, but works on all Mac OS X browsers.
Rapportive: This tool is a Chrome extension which works directly with your Gmail (corporate or personal) account. Using the contact's email address, Rapportive attempts to bring together all related information about the person you are communicating with. For people with corporate email accounts on Microsoft Exchange, Xobni works as an add-in for Microsoft Outlook and provides similar functionality. Both free tools can save time by preventing you from going to LinkedIn or Google and losing time on endless searches.
Watercooler conversations have moved into the digital age. Instead of walking over to a coworker people text, IM, email, Facebook message or use some other electronic method to ask a favor. Instead of going on the company instant messenger, or using your cell phone to ask a question, walk over! Not only will you get in some exercise throughout the day, you will be surprised by the amount of time you save.
These tools will help increase your productivity, but ultimately it remains up to you to siphon yourself away from distractions and finish your tasks! In addition, all of these applications are free of charge. Let me know in the comments section if these tools have proved useful!
About The Author
This guest post was written by Ramtin Rahmani, a content developer at OpenSesame. Ramtin is a freshman at Dartmouth College, majoring in neuroscience and economics.