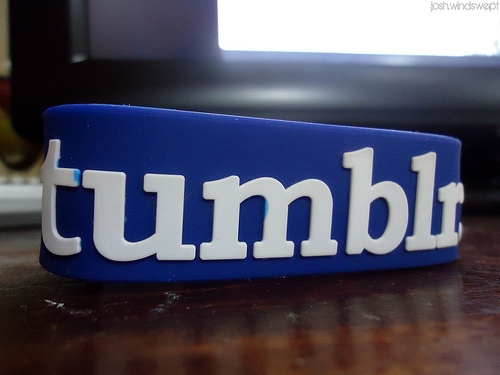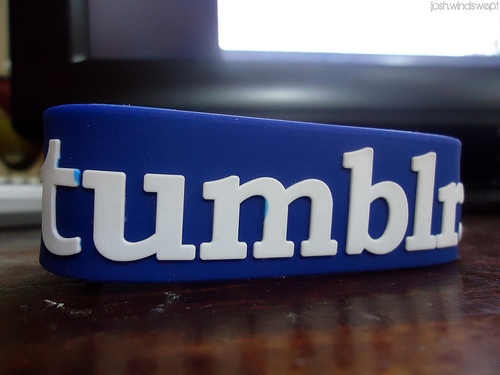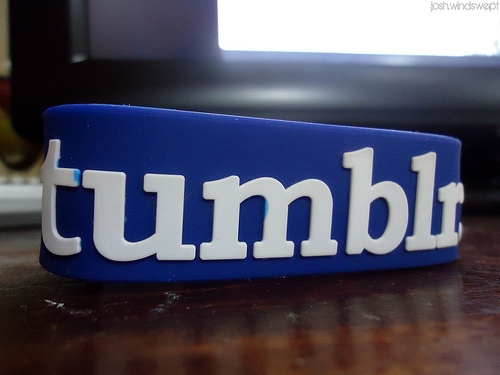 Tumblr is a fast moving blogging platform. Tumblr allows users a lot of freedom and ease in customizing the layouts and HTML code, so users generate the majority of the trends. The tools are supplied to us and it's up to us to make use of them. When you start a Tumblr (or if you already have one!) don't hold back in diving right into the HTML of your theme and finding your way around the other blogs and tools Tumblr has.Design
When I started my interior design blog in 2010, I was not familiar with Tumblr trends. I just picked a generic theme from the Theme Garden and sat back to observe. At that time, most Tumblrs in the interior design niche were mainly one column with the title at the top. Mine looked similar to those blogs so I didn't change much of the design–that is, until I started my inspiration Tumblr and realized the wide variety of layouts and themes that were available to me.
Your theme and layout is central to your blog and what it conveys. My interior design blog is a showcase of all the photos of home interior design I like—I want people to be able to load my page and see rows upon rows of photos, but I don't want to overwhelm them. So I picked a simple theme, only two columns, and inserted an HTML code for endless scroll (Google is your best tool for learning basic HTML).
Look at blogs in your niche to see which type of theme they lean towards. Tumblrs that are used as artist's portfolios have simple, one column themes with a large focus on the photos. Tumblrs that are simply a collection of interior design photos, streetstyle photos or architectural photos are generally multi columns and endless scroll so the viewer never has to click a "next" button.
Tumblrs that are mood boards or inspiration have all types of themes—they are the most versatile because it really depends on what type of mood or look you are trying to show through the screen. However, I have noticed that the more serene blogs (those with less color and very soft photos) as well as punky blogs (lots of photos of tattoos and photos that clearly have a lot of attitude, and, of course, lots of cats, unicorns and mermaids) are one-columned.

Posting
It is not that there are trends in a specific posting style, but rather trends in the topics that you post. Therefore I only have two pieces of advice: make sure your posts are relevant and make sure you stick to your niche. If you are consistently posting about interior design and then you start posting about fashion or music, you are going to confuse and annoy your followers—they don't want to see fashion and music on their dashboard, they just want interior design. You can change the overall theme of your blog, but I would advise you to first alert your followers that you are planning to change your blog and to expect a large follower loss.
Promotion
I wrote an article focusing on how to gain followers on Blogger and Tumblr, but one of the newest forms of promotion on Tumblr are the tags. Tags have been around before I began using Tumblr, but recently you will see a lot of bloggers saying they "track tags"—meaning every once in awhile they will enter certain keywords in the Tumblr tag search bar to find posts with the same tag. For example, if I put the tag "interior design" on all my posts, someone who has never seen my blog could find it by searching "interior design" in the tag search bar.
This is not a direct form of promotion, but it is a very useful tool to helping users find your Tumblr. It is also not uncommon to tag your posts with a variety of similar keywords such as interior design, interior or interiors. You can also get very specific by also tagging "kitchen" or "bathroom".
Staying on top of these Tumblr trends are important—you never want an outdated blog. But the best thing about these trends is that they are user generated and very easy to grasp. It may sound a little complex and overwhelming, but as soon as you start your Tumblr and begin to see how it works—the promotion, the theme design, the posting style—it becomes very intuitive.
---
Isabelle Wuilloud is a content developer at OpenSesame.com and a sophomore at the University of Southern California. She loves blogging about technology, interior design and fashion.