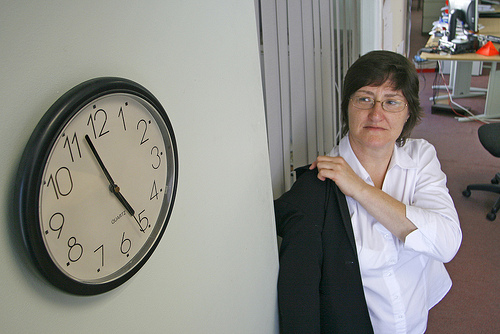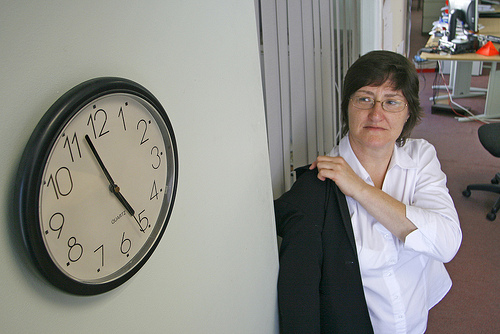 Blogging can be more than a hobby. For some people, it's a profession. If you're taking the time to write a blog, you want to balance your content creation efforts with taking the time to make sure people read what you write. You can't simply expect people to find your posts – you have to get your readers' attention and entice them to stay with you once they're visiting your blog. I started an interior design blog two years ago and I've experienced a lot of growth in the past year. I recently gained over 3,000 followers and my weekly follower gain for the past month has been about 60 followers a week. The tips I am providing are the same ones that, after much trial and error, I've found to work.
Writing, Developing and Posting Content
Readers arrive at your blog hoping to find information that's entertaining or useful – and your posts should deliver on that promise if you want to keep your readers coming back.
You should spend about 60% of your time posting good material. Good material means you should make sure your posts are unique. Find an angle to your posts and play to your strengths. If you are in college and start a blog on fashion, work the angle of finding clothes on a college student budget or focus on DIY projects. If you have a family and want to start a travel blog, work the angle of blogging about family friendly destinations, restaurants and sight-seeing adventures. You have to stick to your angle so your readers will always know what to expect.
Web Development & Design
There's no quicker way to scare off readers than to present an unattractive, unprofessional or worse, old-fashioned, look to your blog. We all know better than to judge a book by its cover, but with millions of blogs to compete with, yours has to make an impression before the viewer even begins to read. The design features will either capture viewers' attention or turn them off before your content even loads.
People are impatient. If a page loads slowly, your viewers will click away before ever reading your post. First, make sure everything on your page is eye-catching so each feature will capture readers' attention while the page loads. Second, do everything you can do to make your blog pages load quickly. Reduce complicated CSS, and take out unnecessary Javascript to make your pages simple. Finally, if the most recent post on your blog is months old, your viewer will write you off as uncommitted and never return.
Promoting
The age-old question "If a tree falls and there's no one around, will it make a sound?" applies to blogging as well. After, and only after, you have good posts and a fabulous design, can you start to promote. There's no point promoting your blog if it's not finished. You only get one chance to make a good impression and you want it to stick.
The trick to promoting your blog is to appear that you aren't promoting. Spend about 20% of your time promoting your blog. Visit at least 15 of the top blogs in your niche and comment on their posts. When I do this for my fashion blog, I don't make any attempt to ask them to check out my blog; instead I write about how I like the design of their shoes and or I like how the colors work together in the outfit. Most likely I and other bloggers will click on commenters' profiles, which brings us to their blogs where we leave comments as well and, if we like the blog, we will follow them.
Another good tip is to use an RSS reader like Google Reader to subscribe to multiple blogs. As soon as you see that a blogger has posted a new entry, comment quickly. Most of the time if your comment is one of the first 10 or 15, people will click on your comment which will bring them to your blog. However, make sure you are adding value or giving a genuine compliment in your comments. Don't spam too many blogs with the same generic comment–other bloggers will see that and will discount you and your blog.
While I spend more time explaining how to promote your blog, the two most important aspects to a blog are the content and the design. You can promote all you want, but if your design isn't clean and your content does not add value, then you will generate a lot of traffic but no followers. To summarize:
Do your research and stay on top of the design trends
Consistently post useful content
Take a few hours every week to promote after you are confident in your design and content
---
Isabelle Wuilloud is a content developer at OpenSesame.com and a sophomore at the University of Southern California. She loves blogging about technology, interior design and fashion.