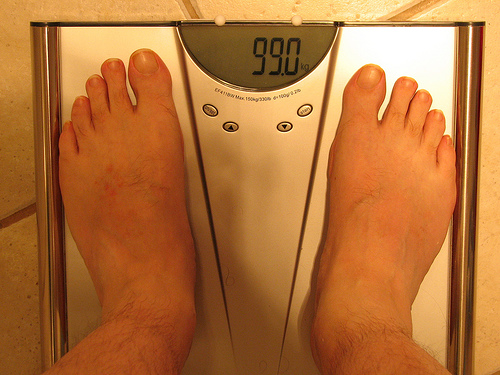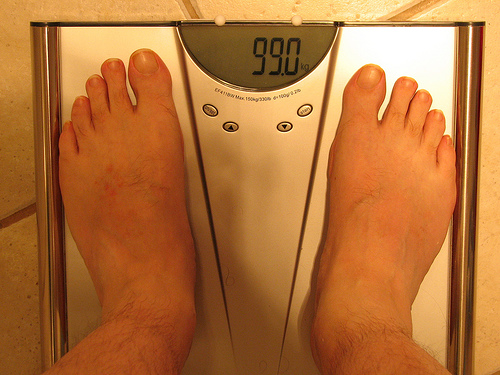 You've probably listened to guru advice on how to make money online before, and if you've ever tried any of these advices before you'd have noticed how ineffective they usually are.
For example, most top marketers and bloggers will want you to believe that the best way to make money online as a blogger is by starting a blog that teaches people how to make money blogging, and possibly selling your own information product on the subject. The problem with this advice is that it rarely works; not only because most of us aren't as passionate about the blogging and make money niche as we are about other things, but because there are so many blogs on this subject that it is very difficult to stand out.
The key to making money as a blogger is to create a business around a blog that talk about something you're really passionate about; for me, that's weight loss. Most new bloggers aren't that convinced those other niches are possible, and as a result I'll be sharing a few steps you can follow to profit from the massive weight loss niche as a blogger.
These steps could be followed in other niches:
It could be in the $50 billion pet industry
It could be in the $10.5 billion video games industry
And it could be in any other industry you can think of
I'm personally in the weight loss niche, so I think I can easily pass my message across if it is the subject of this post.
Here are the steps involved:
1. Make Creating Value Your Philosophy
Live it, sleep it, and dream it.
You can have everything in life you want, if you will just help other people get what they want – Zig Ziglar
This is one of my favorite quotes, and something I try to remind myself of on a regular basis. Take a look at most of the blogs in the blogging and making money online niche, and you'll notice that most of these blogs are focused on making money instead of creating value. This explains why 99% of blogs fail soon after they are started. If your blog is plastered with ads from various sources and is hardly updated, then it's time you make some changes. This is even more important in the weight loss niche. The more value you can give to your readers, the more people talk about you, the more links and traffic you get, and the more money you can make.
2. Lead by Example
No, people don't want to know the top 5 weight loss tips; they want to know the top tips that work for you.
The weight loss industry is one of the most competitive industries right now and for good reasons, too. People are very careful about whom they spend their money with, and you'll have an upper hand if you can convince them that you know what you're doing. You have higher chances of success if you live by what you teach.
There'll be cases where you have to recommend products you love to your audience; in situations like these, don't just recommend a product because it pays the best affiliate commission. Instead, recommend a product because it works for you.
I can assure you, this is a very profitable business model!
3. Create a Solid USP that will be the Base of Your Blog
People won't buy from an unknown brand.
If you want tips on blogging and marketing, you visit blogs like this one and Problogger.net because they have a brand that helps pass the right message across.
If you want quality tips on content marketing and copywriting, you visit blogs like Copyblogger.com because it has established itself as a "go-to authority" on those subjects.
As a weight loss blogger, when people want to find the best way to stay healthy and lose weight, do they think about your brand?
Of course, providing value will help you standout, as will leading by example. The main issue is the message your brand creates in the mind of your readers.
4. Know What Keeps Your Readers Up Late at Night
Do you know your readers' pain point?
How deep are you into their minds?
In the weight loss niche, most obese people are worried about how cool they look to their loved ones and how they are perceived by others. Of course, the health issue is important, but most people care about this first. Knowing what keeps your readers up late at night and targeting your message to this will significantly increase your chances of success. It'll also help you communicate better using their language.
This not only works in the weight loss niche, but in every other niche you can start a blog on.
5. Make an Offer
No matter how helpful you are to your readers, or how understanding you are of their problems, you won't be able to make money except you have something to offer. Of course, there might be a lot of people wanting to pay you just because of how helpful you've been, but people won't just dash you their money. The offer is what matters; it could be in the form of consulting services, it could be recommending the most successful weight loss program, and it could be creating your own products.
Personally, what I do on my blog is recommend the best weight loss programs; since I've been able to build trust with my readers and position myself as an authority, this page not only gets positive response, but it also gets ranked well in the search engines and leads to a lot of residual income.  According to data from Worldometer, over $100 million is spent on weight loss programs in the U.S every single day, and this market is mostly dominated by big companies like Weight Watchers, Medifast, and Nutrisystem, but that doesn't mean you can't get your own piece of the pie.
The key isn't to start a massive weight loss company, but to help people in the smallest way you can.
I hope this article has been of any help!
John S. is an expert weight loss blogger from WeightLossTriumph.com. He helps people in the weight loss niche find the best weight watchers promotion code and monthly pass, and he also has a post on Nutrisystem meal replacement promo for August.