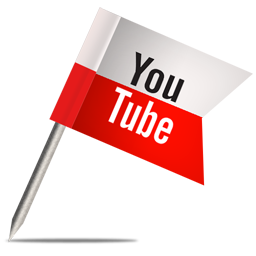 Any blogger worth his salt either already has his own Youtube channel or is working his way into harnessing the benefits of online video. Though creating short educational videos on YouTube won't turn anyone into an overnight viral sensation, such tutorial videos can easily help any blog gain traction.
If you're very spot on with the topic of your blogging niche, you can easily end up with a massive amount of followers since educational videos are useful to just about anyone. In particular, users with short attention spans as online videos provide the perfect platform for users to learn something on the fly.
Build On What You Know
To start with, you can build a library of lessons around the topic of your blog. Let's say your blog is all about Jewellery, you can start off by creating Do-It-Yourself videos on beading and making bracelets. Or if your blog is about strange flora, you can make videos on "How to identify species of exotic mushrooms." But really you don't have to go the esoteric route, the most popular tutorial videos are the ones people search to solve mundane problems like 'How to extend a column height in Excel' or a simple life hack, "How to open a tight lid on a jar of peanut butter." What's essential here is presenting something you're knowledgeable with and related to your blog's topic.
Consistency is Key
There is an important caveat when it comes to creating your own tutorial videos, it should reflect your your personal style and your voice as a blogger. Your blog and tutorial videos on YouTube should feed into each other, much like a brand- there should be consistency in your online materials.
Start with the Basics
Tutorial Videos are fairly straightforward Step-by-Step or How-To guides. The goal is to break down something very complicated into something very simple that a beginner will understand. It's always a good idea to start with the basics. If there is a lot of ground to cover, it would be best to split your video into a series which you can upload in your YouTube channel on a weekly or daily basis. Remember to keep things fresh and upload content regularly.
Making your own YouTube tutorial video should not cost you an arm and a leg. Here are some things you should keep in mind before you start your video production:
You don't need to spend a huge amount just to get a tutorial video made.People tend to overlook the production quality if what you're sharing is very unique and useful. But if you can put in the effort and add a few crucial things to make your video look good, then why not?
A webcam and free video editing software is a good way to get started. But before you shoot anything with any kind of camera you own, just make sure the room is well-lit. It wouldn't hurt to have a good available light source like an open window, a lamp or the sun. The more light you have, the less grainy your video will look.
Sound is important. You can record your voice as you go and if you're not satisfied with the quality, redo the recording of your voice over after your final video edit. But always refer to your original sound recording for 'timing'; this is to make sure your step-by-step guide is in sync with what you're presenting visually.
If you don't plan to feature yourself as a host, then you can go about presenting a series of still images in your video tutorial and add some instructional text into the mix. This is a good alternative as it shows your whole idea from concept to completion.
After you've made your first YouTube video tutorial, you can now go the social media route and embed your tutorial video everywhere relevant to your industry or niche.
IMAGE SOURCE: http://www.softicons.com/free-icons
The author believes in Education 2.0 through online tutoring + social media + elearning programs. Visit Bloggingpro.com for more blog posts!