The pop culture phenom called Instagram was brought for $1 billion by Facebook. I'm not surprised, everyone I know who has an iPhone or Android phone has Instagram on it!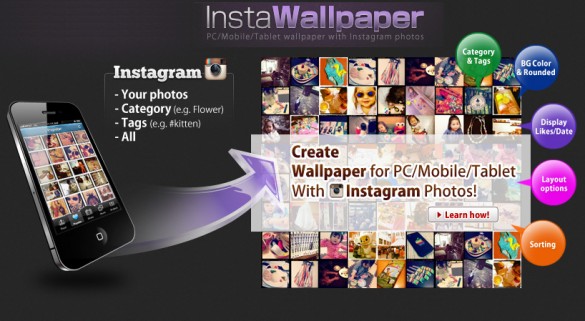 Instagram is emblematic of our tech-obsessed era where the simple gesture of doubletapping on Instagram can quickly capture an everyday moment and turn it into a social event online.
Using Instagram to compliment your blogging lifestyle makes for a powerful combo, something most bloggers and Instagram lovers will definitely agree with. Since you got your writing to boot and the sentiment of Instagram's poetic filters to enhance the mood of your mobile phone snapshots- blogging becomes a more creative and personal process.
Now apps are being made for the world's most popular app, namely on the forefront is Insta-WP. InstaWallpaper is a pretty amazing web-based service, it's something that really makes the Instagram experience more special for any photo enthusiast.

You can enjoy your very own photo-editorial spreads in wallpaper sizes that fit any of the gadgets you own. And the best thing about Insta-WP is that its FREE!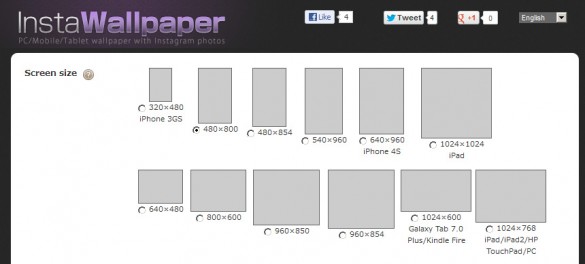 There's a lot of customization options with Insta-WP, you may choose to login using your Instagram account or not, you can choose photos based on tags or by simply typing in the keyword of your choice you can instantly build a collage of Instagram photos into your very own wallpaper. The results are hit-and-miss at times, but some keywords do turn out beautiful random photos that make up for an interesting wallpaper.
Here's a sample! I keyed in the word "gadgets" and within seconds of my search, the final preview area came up with this real-time result from the Instagram feed.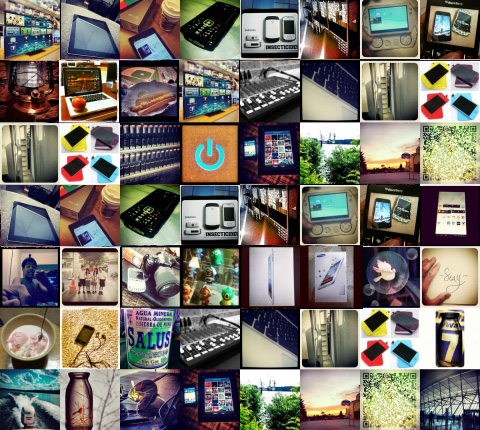 Not bad. I think it's killer! If you just want to showcase your Instagram wall like a photography portfolio. And just like the underlying psychology behind Instagram, I easily got hooked by InstaWallpaper. It's quite addictive particularly if you love to Instagram hop, and with Insta-WP you can save your lucky finds then post the wallpaper in your blog or gadget.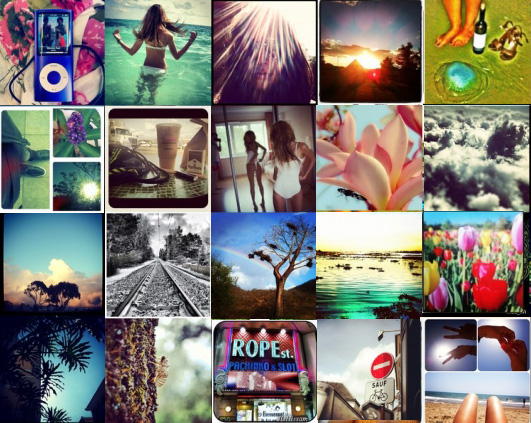 Believe me, if you can Instagram it, you can InstaWallpaper it!
Photo challenges for Instagram