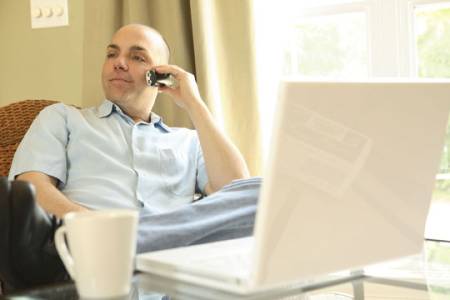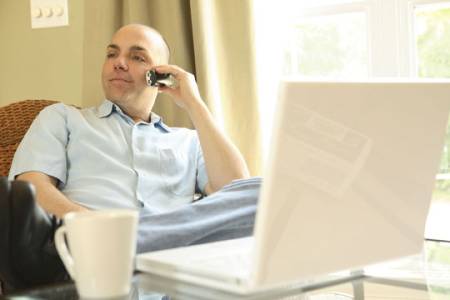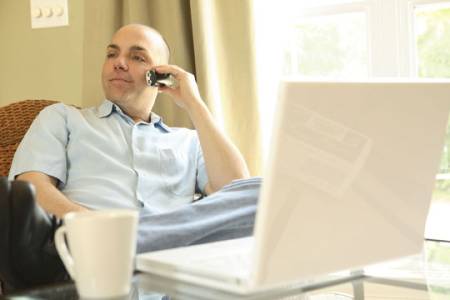 This post is a little lengthy… so I won't waste your time with a lousy intro.
1. Checks Facebook only once per day.
The average person spends way too much time on Facebook. It is true; Facebook can be a valuable tool for a blogger. It helps bloggers find new readers, and keep the conversation going with their current following. It helps them find other bloggers in their industry.
But, when not used correctly, Facebook can also be an insane time eater. Reading your friends' every status update, browsing through photos, etc can take up much more time than you should be willing to spend on that one social media platform.
Part of being an effective blogger is using time efficiently. So, to make better use of their time, most effective bloggers will check Facebook only once a day. This allows them to access the necessary updates and spend a little bit of time updating and conversing… but not so much time that they waste an entire day liking their cousin's photos of their dog.
*Tip to Becoming a Highly Effective Blogger: Don't view Facebook as a fun way to take a break. As a blogger, Facebook is a marketing platform. Looking at friends' photos is not going to make you money, or get you traffic. Limit your Facebook time to once per day. While on Facebook, concentrate on activities that will help grow your blog and readership.
2. Checks Email no more than 3 times per day.
Most of us now have smartphones. These are great, because we are able to have a mini computer with us at all times. We're able to stay connected and available no matter where we are. No more being stuck at home next to our computers. We are now able to get notified any time we get a new email.
But with that, it seems we have all become slaves of the beep. What is it about that little beep that makes us feel like we have to stop whatever we're doing at any given moment to read the email? This is actually a huge time waster.
In Tim Feriss' bestselling book, The 4-Hour Workweek, he explains that checking your email more than once or twice a day is an extreme time waster. Effective bloggers get in the habit of checking their email just a couple times a day… no more than three. This allows them to stay in the zone… not being pulled away with every single email.
*Tip to Becoming a Highly Effective Blogger: Choose 2-3 times per day that you will check your email (ex: first thing in the morning, right after lunch, and around 5 PM). Check your email at those times, and ONLY at those times. The emails sitting in your inbox won't explode if you don't read them for a couple hours.
3. Reads RSS feeds at least twice per week.
While they decrease their time spent on Facebook and email, highly effective bloggers increase their time spent reading RSS feeds. To be an effective blogger, they know that they must stay on top of what's going on in their industry.
Reading RSS feeds on a regular basis helps with this. Effective bloggers will find several good RSS feeds in their industry. They make sure to read those feeds at least a couple times per week. This helps them to stay in-the-know in their industry. This also helps to spark ideas for new content.
*Tip to Becoming a Highly Effective Blogger: Always stay on top of what is going on in your industry. Find several RSS feeds that you like and follow them. Use your RSS reader to read your feeds at least twice per week.
4. 1 out of 10 Blog Posts is a Guest Post.
This one accomplishes two purposes. First, it saves time. When only having to write 9 out of every 10 blog posts, this frees up valuable time. Bloggers can then use that time for studying, responding to readers' comments, reaching out to other bloggers, etc.
Even more important than the time-saving aspect, is that this allows their blog to provide even more value to their readers. Two heads are better than one, right? So by utilizing the posts of other reputable bloggers in their industry, highly effective bloggers are able to give their readership even more high quality posts, in a wider spectrum of viewpoints.
*Tip to Becoming a Highly Effective Blogger: Provide more value to your readers (while also saving yourself some time) by leveraging guest bloggers on your site. Make sure they are credible, and make sure to read & approve each post before posting it. Remember: the reputation and readership of your blog is at stake here, so be picky! Only accept guest posts that you yourself find value in.
5. Reading new books.
Stay current or die. This is one of the top rules to blogging. Bottom line, if bloggers are not constantly giving their readers new content, good content, and new ideas, they will lose them. They will move on to other, more recent and innovative blogs. And once they're gone, they're gone forever.
Reading new books not only helps bloggers stay current on their topics, but it helps expand their brains to new ideas and spark their creativity. It also helps to prevent or relieve that oh-so-familiar writer's block.
The bloggers at the top are always reading new books. Both books about their blog topics, but also books about blogging, marketing, branding, etc.
*Tip to Becoming a Highly Effective Blogger: Constantly be reading! Read books that help you delve deeper or open up a new viewpoint on your blog topic. Read books that will improve your blogging, social media, and time management skills. Then share your newfound wisdom with your readers. Read books that will inspire you and keep you motivated. Don't ever stop learning. Don't let yourself become irrelevant.
6. Builds relationships with other bloggers.
Successful bloggers recognize that they are by no means the only expert within their industry. Successful bloggers also recognize that these other bloggers can become valuable resources and allies within the blogosphere. The concept of playing nice in the sandbox applies very much to bloggers.
A successful blogger isn't intimidated by another blogger's quality blog post. They are excited by it! If they notice a good article by another blogger, they love the opportunity to share that content with their readers. Building relationships with other bloggers allows bloggers to share ideas, guest posts, link juice, and readership.
*Tip to Becoming a Highly Effective Blogger: Make friends with other bloggers! Your #1 goal should be to provide value to your readers. Realize that other bloggers can help you do that. Get to know other bloggers. Reach out to them. Retweet them. Share their content. Link to them. Tell them about upcoming events that you know of. Tell your readers about them. As you do this, not only will you make your readers happy and find your own blog growing in value, but they may even return the favor.
7. Answers every email, Tweet, Facebook message etc. from Readers.
A blog's readers are its lifeblood. Without them, it will die. Bloggers work very hard to get readers. Effective bloggers understand the value in each and every reader. They also understand that it is much easier to keep a current reader than it is to get a new one. Readers are everything to the blogger who really gets it.
When a successful blogger gets an email, tweet, Facebook message, or any type of communication from a reader, they respond. If a reader leaves a message on their blog, they respond. If a reader asks a question, they do their best to answer it. Blogs thrive on that two-way conversation. Readers like to feel that they are heard and appreciated. And truly effective bloggers make sure they let their readers know how much they value them.
*Tip to Becoming a Highly Effective Blogger: Understand that without someone to read it, your blog isn't worth much. If a reader reaches out to you, respond. Let your readers know that you know how much you need them. Consider a comment unanswered the same as a reader lost. Don't let any email, question, or comment go unanswered. If readers feel that you care about what they have to say, they will continue to care about what you have to say.
8. Stays on top of up-to-date SEO standards.
The top bloggers stay on top by keeping their blogs relevant. They also stay on top by making sure the search engines are constantly bringing them new readership. The only way they are able to do this is by 1) constantly writing new, high-quality content, and 2) make sure that they know what the search engines are looking for.
The most effective bloggers make the best use of their time. That includes making sure that each blog post is as effective as possible… which includes ensuring that it reaches as many people as possible. By keeping on top of the most up-to-date SEO standards, effective bloggers are able to make sure that their blogs and articles are in line with these standards. In so doing, they are able to ensure that they are giving the search engines what they want. They are rewarded with higher rankings, and more traffic.
*Tip to Becoming a Highly Effective Blogger: Always stay up-to-date on the latest SEO standards. Always know what you will be rewarded or penalized for. Don't do the things you will be penalized for. Make certain that you know as best you can what the search engines want. And then give it to them. In return, you will get what you want: better rankings, and more readership.
9. Very Involved in Social Media.
Constant involvement in Social Media keeps both the readers and the search engines happy. Social Media sites are the search engines' new measuring tools. A positive review on a social media site can be more beneficial to a blogger than a link, guest post, etc. Effective bloggers are highly involved in Social Media efforts. They use Social Media to build their credibility, increase awareness, create and strengthen professional relationships, and boost traffic.
Effective bloggers utilize Social Media sites for 4 important purposes: keeping the conversation going with their current readership, getting in front of new potential readers, finding and building relationships with other bloggers, and showing the search engines that they are involved, engaged, and relevant. Effective bloggers understand the value of Social Media involvement. They use Social Media as a great way to build their rankings, relationships, and their readership.
*Tip to Becoming a Highly Effective Blogger: Understand that search engines and current/potential followers like to see Social Media involvement. So get involved! Start and take part in Social Media conversations. Hold contests. Post pictures. Create a group. Use it to network. Respond to questions. Utilize Social Media as the great resource that it is.
10. Writes ALL THE TIME!
Content is the most important aspect to any blog. Without content, a blog is nothing. Highly effective bloggers know that writing content is the absolute most important thing to building and maintaining a successful blog. All of their other efforts come second to writing content. They understand that, without high-quality, useful content, and a lot of it, their blog will go nowhere.
Highly effective bloggers spend the majority of their time and effort on content. They update their blog constantly. Most of their other efforts are to help increase the quality of their content. They learn about their industry. They brainstorm. They spend less time chatting with friends on Facebook so that they can have more time to write content. They read about blogging. All so that they can write more, and better, content.
*Tip to Becoming a Highly Effective Blogger: Write, write, write, all the time. You want someone to read your blog? Write content. You want to gain a faithful readership? Write content. You want others to link to you? Write content. You want the search engines to give you better rankings? Write content. You want to make money? Write content!! Before any of your other efforts, write content. After all of your other efforts, write content. And then write some more.
Chase Sagum is an expert and consultant on Organic Internet Marketing. His blog ChaseSagum.com is where he covers specific topics including Blogging, SEO and Social Media. Check out his blog for more articles like the one you just read.