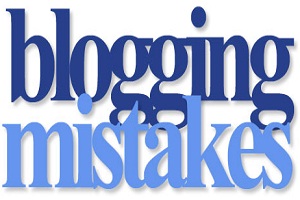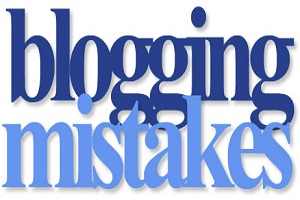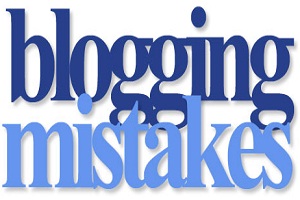 Mistakes.
It sounds painful, doesn't it?
And that's the funny thing about blogging: while most of us do it because we find it fulfilling, we also drive ourselves crazy making common mistakes.
But fear not.
In this post we'll look at 7 common blogging mistakes and how you can overcome them TODAY.
Ready? Then let's roll…
Mistake #1. Forgetting the USP
Your Unique Selling Proposition (or Unique Value Proposition) is what separates you from, well, every other blog out there.
For example, let's say you've got a travel blog. You need to develop a strong USP to differentiate. A few ideas would include green travel, solo travel and budget travel for couples. Each of these identify an audience for your content.
A USP should be no longer than one sentence long and describe exactly what your blog is about. If you don't already have a USP, do this first!
Mistake #2. Doing everything yourself.
New and experienced bloggers make this mistake all the time. If you don't know how to use PhotoShop, hire a professional design to bring your blog's vision to life. Don't know where to start with social media? Ask a few successful bloggers for some tips.
Whether you pay for help or seek out advice, you (and your blog by association) should always be moving forward.
Mistake #3. Writing "me too" posts.
There was a time when you could get away with 300 word posts. Now you've got to develop deeper, more insightful posts. Not only will they engage readers on a deeper level, they'll also garner more links and social shares (great for SEO) which builds traffic to your blog for years to come.
Ask yourself: how can I make this post the ULTIMATE resource on this subject? Then do it!
Mistake #4. Writing mediocre headlines.
There is really no excuse for this. With so many headline templates available (here's 101 to choose from) you can simply fill-in-the-blanks and have a solid headline in place.
Yet so many bloggers struggle to create "original" headlines that simply don't work. Save yourself the hassle and follow proven headline formulas – they've worked for decades!
Mistake #5. Not building a list.
The sad fact is, most people who visit your blog will never return.
So it pays (both figuratively and literally) to capture their email address and follow up. Some bloggers focus solely on RSS "subscribers" but the REAL value is in emails.
Why?
Because email subscriptions – when connected to an autoresponder like Aweber or Mail Chimp – let you create a series of emails delivered to subscribers over time.
Look at it this way: if someone subscribes to your RSS feed, they're only getting content you publish after that date. But with autoresponders, each new subscriber receives the same series of emails in the same order – which lets you scale your efforts.
If you don't already have an autoresponder, I recommend Aweber.
Mistake #6. Posting erratically.
Many bloggers post in spurts. They'll publish three posts this week, then let them sit for a week or more.
Do not do this.
Instead, set a regular publishing schedule and stick to it. Your readers will grow accustomed to the routine, and when you deliver as expected, it helps build trust and shows you're a pro.
Keep in mind, it matters less how often you publish (once a day vs. once a week) than how consistently you publish.
Mistake #7. Not marketing.
Many bloggers think sharing their post on Twitter/Facebook is "marketing." But it's really just the beginning. You've got to do guest posting, interviews on other sites and a whole slew of other marketing efforts to get your blog off the ground.
The nice thing, though, is that this process gets easier over time. For one, you become more effective in your marketing (e.g. knowing how to pitch guest posts) and – as your blog grows – people will start linking to you on their own.
Which is nice.
So what are you waiting for? Which of these mistakes are you making now, and how will you fix them? Let me know in the comments below!
About The Author  
Burt Kramer is the agency for KHMTravel.com, which is a company that helps individuals in becoming a travel agent and making a lucrative salary.