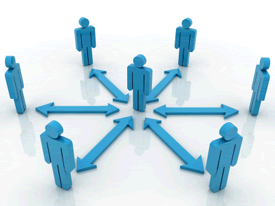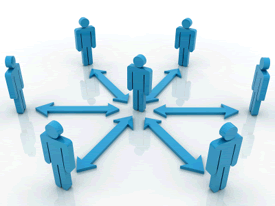 Lots of things have changed in link building industry since Google introduced Panda Update and latest Penguin Update. These days' social media signals have become really important. Google has stopped giving importance to blog networks and lots of web directories seem to be gone from Google index. Ethical link building is doing wonders these days. Focus should be more towards brand promotion and staying away from spam link building techniques.
We should be publishing our content more on those websites that have strong social media following. Buts still we should be using standard processes like domain page rank, authority, traffic estimates, content quality and theme relevance while making decision about getting backlink from a domain. In today's guest post, I'm going to share some link building techniques that should be fine with all algorithmic changes made by Google and should be considered as recommended link building techniques for 2012.
Studying Your Competitor Links
You should study your competitor links and make a list of all trusted websites from where they are getting links. You can use Open Site Explorer to find the backlink details about your competitor websites. Once you have the list of resources from where your competitors are getting links, you need to study them and see how they are able to get link from those websites. You need to replicate the similar kind of process for your own website.
Use Partially Matching Anchor Text for Link
Gone are the days for exact match anchor text since Google penalize (Google over Optimization Penalty) websites that were building too many backlinks using the same anchor text. You should be using partially matching anchor text while building backlinks for your website or blog targeted pages. Suppose you want to build backlinks for a page where you are targeting WordPress web hosting as the targeted keyword. For this you should use several keyword combinations like best WordPress web hosting, popular WordPress web hosts, WordPress web hosting companies etc. as anchor text to make your backlinks look natural to Google bots.

Do Guest Blogging
These days guest blogging look to be the best way to build must trusted backlink for a website. Links acquired through guest blogging seem to have great impact when it comes about pushing your targeted keywords into Google search. While doing guest blogging, you should use blogs only that are based in your niche, have decent page rank, traffic and are passing link juice in guest posts. Here is the ultimate list of 100 plus blogs that are allowing guest posts with their respective page rank and Alexa rankings. You should first pick one blog at a time and check its guest blogging guidelines. You should draft a guest post as per its guidelines and submit for review to its owner. Then you should pick second blog and repeat the same process again. This way you should send 5-10 guest posts for review to most popular blogs in your niche. While submitting guest posts, you should not send the same guest post to multiple blog owners and should follow all quality guidelines while drafting your guest posts.
Doing Blog Commenting Activities
Apart from guest blogging, you should start contributing relevant comments on targeted blogs. You should not write one liner comments and should be written in a way they are adding value to the existing post contents. There will be lots of blog readers who will be visiting your linked website pages after reading your value added comments. While doing blog commenting, your focus should be more towards your brand promotion, traffic generation and targeted link building. You should not use keywords in name field as lots of blog owners consider it as spam practice and thus you should use your brand name or your own name to make things normal.
Article Publishing
Article publishing is a great way to get lots of targeted and contextual backlinks for your business website. You should create some articles around your targeted keywords and submit them to article publishing websites. While submitting your articles, you should not submit the same article into 10's article directories. Ideal approach should be using the same article into 3-4 most popular ezine publishing websites only with minor changes.
Social Media Promotion Activities
You should create a strong presence for your website on popular social media websites. You should start a fan page on Facebook and look at possible ways to add lots of fans to it. You should also perform the similar kind of activities on Google Plus, Twitter and Linkedin etc. Apart from this, you should share some of popular blog posts from your blog on popular social bookmarking websites like Digg, Delicious, Reddit, StumbleUpon and Humsurfer etc. This kind of activities will send initial level of link juice to your popular stories.
Do you have any other link building technique which will work in 2012, please share in the comments section?
Author Bio
Anil Agarwal owns BloggersPassion.com blog where he blogs about blogging tips for beginners, seo tips, social media networks and affiliate marketing. He also owns a seo consulting firm at Seobricks.com where he is offering professional blog promotion, guest blogging and link building services to his clients.