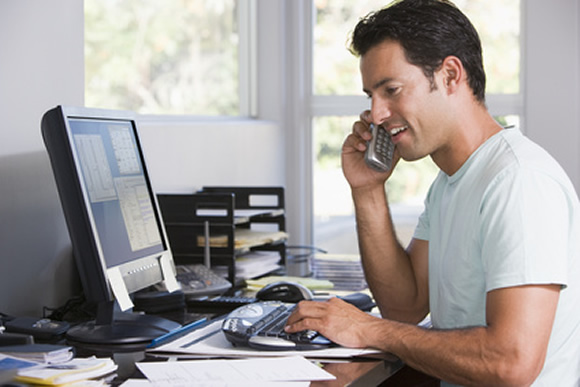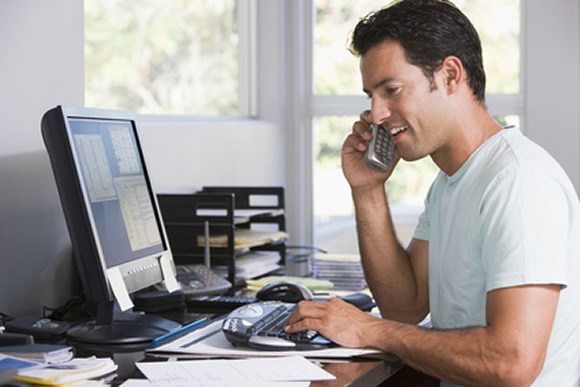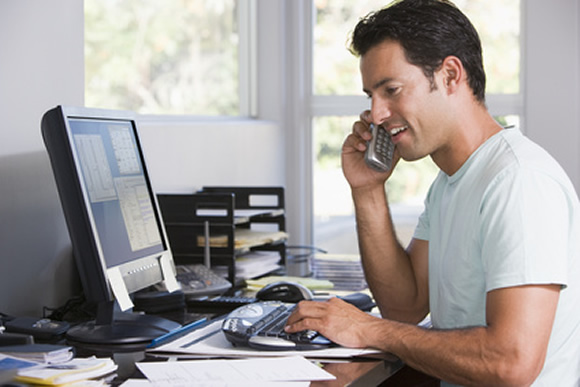 If you've made the transition to working at home, you've probably come across some challenges you weren't expecting. While there are certainly a ton of benefits to working from home, there are a few stumbling blocks that many beginners face. Here are 7 tips that will help you work through the challenges that tend to come up and keep on going down the road to success.
1. Find opportunities on Elance.
Elance is one of the best places to find work you can do from home, especially when you're just starting out. The Elance system features an escrow payment system, making it a safe place to do business for both contractors and clients. This is so useful, since it can be hard to pick out the work at home "schemes" from the legitimate opportunities when you're first starting out.
There are many different types of work at home jobs you can find on Elance. No matter what skills you have, there is likely a project for you. Some of the common types of projects you'll find on Elance are:
Web/Graphic Design – build webpages and design logos and other material for clients
Writing – Write advertising copy, ebooks, blog posts, newsletter content or magazine articles
Virtual Assistant – Manage email and handle customer service and other tasks for clients
Accounting – Handle the books for clients in need of help
2. Manage your time. 
One of the major challenges that those who work at home face is time management. Separating personal life from work becomes virtually impossible, especially in the beginning. Set working hours and don't let yourself procrastinate. As you gain more experience and get to know your best working hours and more about how long certain tasks will take, time management will become easier.
3. Set boundaries with loved ones. 
It never fails – when you start working from home, all of your loved ones start thinking you magically have all the free time in the world. Nip this in the bud early and set boundaries – setting working hours can be really helpful. Let your family and friends know that you still have the same workload, you are just doing it from home now. While emergencies might arise where you'll be happy to exercise your new flexible schedule, keep these instances to a minimum.
4. Don't forget to network. 
Stay connected to colleagues in your field. When you work in an office, you pretty much automatically stay informed about what's going on in your industry, but this isn't the case if you work from home unless you make a conscious effort to reach out and connect with others. Social media makes it easier than ever before for people who work at home to connect with others.
5. Learn your way around technology. 
If you work at home, you're probably using technology for a majority of your day – after all, technological advances are what make it so easy to bring your career home these days! Stay up to date with advances in technology that will help in your field. Learn your way around helpful software and equipment. Web based video conferencing, social media websites and search engines are all tools that you should start learning about from the get-go.
6. Minimize distractions.
When you're working at home, it might be tempting to watch television or try to multitask throughout the day. While this is okay to do for some tasks, keep a few distraction-free working hours in your schedule to do the things that require your intense focus. For example, as a freelance writer, I manage email and respond to job postings throughout the day, but my actual writing gets done in the early mornings, late nights and naptimes when the house is quiet.
7. Be financially prepared.
Before you quit your day job and make the leap into working from home, learn about the tax laws in your area regarding working from home. Also, if you're working from home as a self-employed individual, build up a nest egg of savings before you make the transition.
Working from home can be incredibly rewarding, but if you're not prepared, it can really backfire. Avoid any disastrous situations by making it a slow transition and learning as much as you can about the work at home life beforehand. Good luck!
 About the Author
David Crawford has had his own freelance communication company for years now. David understands the need to stand out from crowd when it comes to marketing yourself online and does not believe in sitting back and waiting for clients to come to him. In order to stay up to date with the latest information, David is sure to stay aware of the online conversation by following such websites as http://officedeskreviews.com.