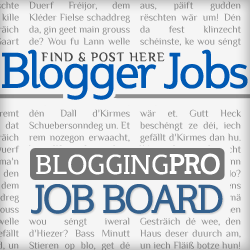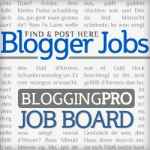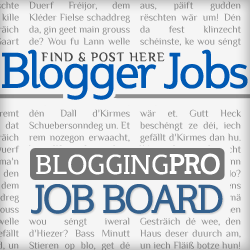 How's it going in your part of the world? I hope that you all had a good week, and that this weekend has something great in store for you.
Take a look at this week's Job Board highlights first? Good luck!
Do we have any developers looking for a gig? If you know your PHP, and you want to work on web sites that receive millions of page views, get in touch with the guys at Zeeto Group now!

They say Six Flags is the best amusement park in the world. Who wouldn't want to work for them? If you are a fan, you might want to get going and try to get this newsletter writer/editor stint with them. It will definitely be fun!
Do you like writing about beauty but stay clear of being of overly feminine? Do you only have time to work on another project a couple of days a week? Check out this ongoing project!
Read Write Web is one of the most popular sites today, and here is a chance to write for them! They are looking for critical thinkers who can add value to their team. Location does not matter!
If you're tech savvy with superior language and research skills, you might be the person that SF Weekly is looking for. San Francisco-based people, go for it!
Author:
Noemi
Editor of Splashpress Media, writer, and geek bitten by the travel bug.