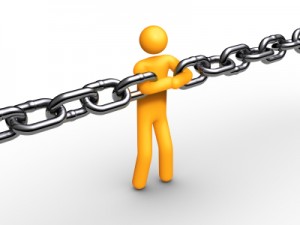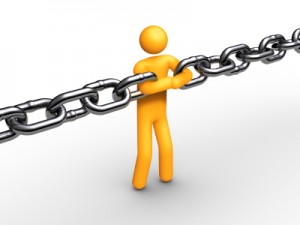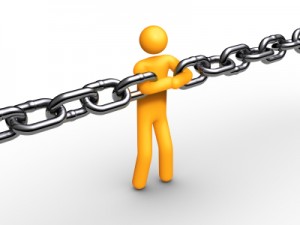 Link building remains one of the most effective strategies for increasing traffic to your blog. Building links allows your site to become more visible and this is the key towards getting more traffic. Generating more links to your site increases the likelihood of your site being seen and this will then increase your page ranking in search engines.
Link building entails thinking wisely and implementing the right strategies. There are certainly a lot of "dos" and "don'ts" in the business of blog link building. Here are some that you should remember:
Do write guest blogs that promote your blog link and submit them to sites that are relevant to your website. But don't submit blogs that are littered with a lot of typos and grammatical errors. You're out to promote your blog, and submitting a poorly written article will reflect on your blog and the reputation it's trying to build online.
Build the content of your blog, making sure that the content is easily read and absorbed so that it will generate a lot of interest among various groups. This is an effective way of building loyalty and also generating interest among different audiences. But don't generate a lot of content and links in a single day then fail to do it for the next 30 days. Consistency is an overlooked factor when link building. It is something that should be done with fair regularity.
As you can see, blog link building takes a lot of work that could eat up a lot of time. If you're the type of person who has to juggle so many things in his life, it's understandable that you may not have the time to implement a blog link building strategy. Fortunately, there are online services that can help with your link building goals.
One well-known forum link building service is forumlinkbuilding.com. Using a service like this will make the task of link building almost painless for you as a blog or website owner. The company offers a number of different services that have only one goal in mind – help make your website or blog generate more traffic. They also offer a variety of services that are designed to help increase your page ranking and bring in more links and visitors to your site or blog. Among these services are link submissions to high ranking PR directories, article sites and social bookmarking sites.
Forumlinkbuilding.com also offers a one year link guarantee that adds a lot of value to using their services. For example, one of their offers is that they will guarantee that any broken link or removed links within 12 months of the order completion absolutely free of charge. They also guarantee that the backlinks to your site will come from dofollow forums. They also assure clients that their link building strategies are all above board – it will look natural and will follow Google's guidelines. This is an absolutely important guarantee because a bad link building strategy can actually do more harm than good – it could even lead to your site being banned.
Following these blog link building dos and don'ts will be a big help when you do your link building strategies on your own. But if you don't have the time to do it on your own, then using a forum link building service is the way to go.