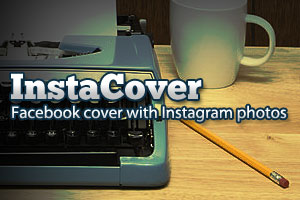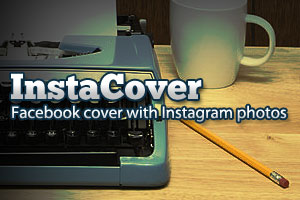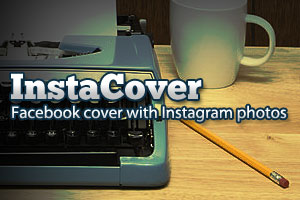 Facebook recently introduced a massive change for its members' personal profiles through Facebook Timeline. According to Facebook, Timeline allows people to tell their "life story" in a more streamlined, easy to read manner by allowing users to highlight certain memorable posts and share their musings, photos and the various events in their lives to their friends.
Probably the most conspicuous addition to Facebook Timeline is the Cover, that huge space at the top of your personal profile where you can put a photo. Facebook says that you can put an image that best represents you as a person. This means that it is a place that you can personalize to your heart's content.
You can put any photo on that Cover but if you really want to stand out you can use a service that really brings personalization to a new level. Insta-Cover.com is a new online service that will allow you to truly personalize your Facebook Timeline Cover by using Instagram photos. You can use not just the Instagram photos in your personal account but also other Instagram photos.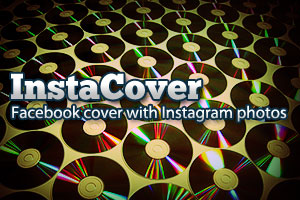 Using Insta-Cover is fast and easy. All you need to do is to visit Insta-Cover.com and log in using your Facebook account. You will be prompted to install a Facebook app. After this you will be led to the Insta-Cover site where you can personalize the selection of Instagram photos you want. You will be asked to choose from several categories for your target photos (by User ID, category, or keywords), the order in which these images appear, the layout, spacing, text and several other options. When you've already selected the kind of photos you want you can preview your work and save it. The Insta-Cover photo collage will be automatically saved to your Facebook album. Just go back to your Facebook account and choose the Insta-Cover photo you selected as your Cover, and that's it! A highly personalized Facebook Timeline Cover.