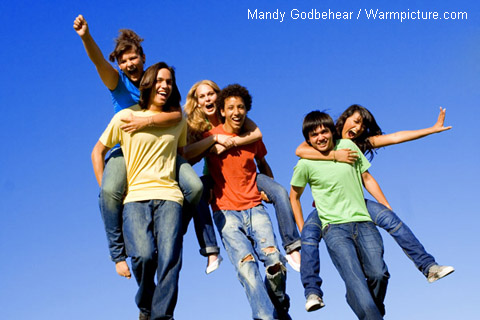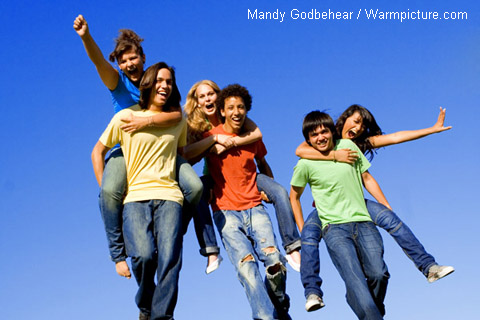 Search engine 0ptimization (SEO) experts often have differing opinions as to the best way to build traffic, optimize page content, and target keywords. However almost all agree that the cornerstone to a successful link building campaign is guest blogging. In this article we examine the benefits of guest blogging, and offer suggestions for how to choose the best site to partner with.
Benefits of Guest Blogging
Whether you are building links to an e-commerce website, or establishing a readership for your own blog, guest blogging is one of the most effective ways to spread your brand.
The SEO benefits are clear. Writing a guest blog post usually entails linking back to your own website within the post, or within the byline. Establishing links at high authority blogs and websites sends a clear message to Google that your link is important. By building these links in a consistent manner, you raise the authority of your own domain and move ahead in the search rankings.
However search rankings need not be the end game. If you are establishing your own readership for a blog, guest blogging on a high profile website can send substantial traffic in your direction. A portion of that traffic may become loyal readers of your own articles.
And still others guest blog not for search rankings, nor for readership. These authors are simply interested in being contributors to intelligent discussion. They wish to expose readers to their writing style and establish expertise of a given subject.
Put Your Best Foot Forward
Guest blogging requires premium content be donated to other websites. While it may be tempting to save your best articles for your own website, you would be making a strategic error in doing so.
You should look at each guest article as part of a partnership with the host blog. The host is providing you with an important link, and an opportunity to expose your brand to a large amount of readers. In return, you should be providing the host with excellent content which the community has an interest in.
Submitting poorly written articles lacking substance is a sure way to turn off readers, and may even get your article rejected. In this case you would be better off if your article was rejected. Do you really want your name and brand associated with poorly written articles?
The flip side is to provide engaging content which will get readers interested in who you are, and what you have to say. If you are representing an e-commerce website, establishing yourself as a trusted expert and valued member of the community will win trust from potential customers. This is invaluable and could go a long way toward building future sales.
Who Should You Partner With?
Keeping with the theme that every guest blogging opportunity should be looked at as a partnership (potentially long term), it is important to establish a set of criteria for who you should approach to host your articles.
Look for blogs and websites with a vibrant, active community. It's always a plus to see thoughtful comments left by the community members after a blog post. However don't discount a blog just because there are few or no comments. Thousands of new blogs are established everyday, and perhaps this blog is relatively new. One of them could be the next BlogHerald or Performancing. A small readership today may be a huge readership in a few months.
Find blogs which have a good design and look to them, are frequently updated with new material, and have strong articles representing them. Even if these blogs aren't currently popular, there is a good chance their popularity will grow significantly in the coming months. It would be a good idea to be on the ground floor with premium content.
If you wish to work with an established force, pay attention to Alexa or Compete rankings and make use of Google's PageRank.
Above all, only select blogs which have some relation to your article and target link. When representing my photography agency, I actively seek out blogs related to web design, blogging, and of course photography, as all three have a crossover relation to my work.
Guest Blogging Resources
In the past few years a number of successful, and not so successful communities have emerged to support guest blogging opportunities. These community websites bring together writers and blog owners and can greatly speed along the process of matching up participants in a guest blogging partnership.
The best I have found are BlogSynergy and MyBlogGuest. Both websites provide a unique way for blog owners to find writers with fresh content, and for writers to spread their brands quickly.
Let the buyer beware. Others have found that unscrupulous members negatively affect both communities. A few blog owners have been known to accept articles and then remove the writer's links. And a few writers have been known to bring new meaning to the word Spam when composing articles. Luckily these members represent but a small percentage of each community. Just keep your eyes open.
You will have your best success by directly approaching blogs which interest you, and offering to write for them. Have a sample of your writing available, and give the blog owner a link to an article you are proud of. Establish a relationship whereby you are providing a steady stream of quality content, while their readers are exposed to your expertise and your brand.
Summary
Guest Blogging is an effective tool for link building, and for building a readership for your own blog. Look at each guest blogging opportunity as a partnership. Only provide your best content when guest blogging, as it is imperative you put your best foot forward when introducing readers to your brand.
About the Author
Dan Padavona is a writer and photographer for Warmpicture Royalty Free Images. Dan has written numerous articles on successful blogging, and regularly coaches others on how to produce better quality content.