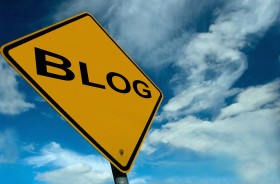 There seems to be this sense of urgency among new bloggers when it comes to writing guest posts. On the one hand the more posts you write the more exposure you receive, on the other hand if you spend all of your time writing guest posts you're own websites content suffers. While I fully endorse attempting to receive as many in-links as possible during the start of your blogs young life It's also important to realize that quality will almost always trump quantity.
I'm often asked how our readers should go about choosing which sites to submit guest posts to and the answer is actually quite simple. If you're going to write you should write what you know about and target your own vertical/niche. So exactly how do you go about doing this? Here are some simple steps you can take to prepare for submissions and when investigating potential guest post destinations.
1. Understand the Vertical you Plan to Target
If you've just started a technology blog it wouldn't hurt to understand exactly what type of technology you plan to target, for example if you plan to focus on advances in web hosting technology it would make more sense to target other web hosting reviews and web hosting technology blogs. If however you have started a gadget blog you will want to focus on gadget blogs and specifically you will want to target gadget blogs that focus on your same subjects (tablets, smartphones, Apple products, etc). The reasoning behind this thought process is simple, if links pointing back to your website come from hyper-focused blogs that match your own goals you'll receive more authority when Google realizes those websites target the same keywords as your own blog. Before guest posting write 15-20 articles and then examine your keywords for each article, determine what your focus is early on and then target partnerships with sites that share your focus by conducting a quick Google search of your keywords and noting any sites that regularly appear for your search terms.
2. Look For Websites That Update Regularly
Google loves to crawl, then recrawl, then recrawl again any website that regularly updates its content. If you write a guest post on a blog that has daily posts there's a good chance that as the site is crawled by Google daily your article will be spotted repeatedly and your links will send a Google bot your way for indexing. Regularly updates websites also tend to feature a more active userbase since visitors know they can find new content daily or in the least weekly. A more engaged userbase means they like your vertical and will be more likely to look for other sources of information such as your website.
Along the lines of regular updates it's important to find sites that don't simply aggregate news and other information but also provide well thought out original content. Not only does your content look better on these sites but search engines love original content and are more apt to reward your in-links because of it.
3. Look For Websites With Regular User Engagement
This step goes hand-in-hand with #2. If a site is updated regularly and the owners of that blog are engaging with their readers and receiving engagement back in return you have the opportunity to build your community off-site. For example let's say you write a blog post on a new type of Cloud Hosting service, perhaps 10 people engage and ask you questions about your post, if you take the time to answer their questions and invite them to find more information on your own website about the topic you have just managed to merge community members from your guest post to your own website.  I have literally seen people build 99% of their community off-site and then develop that community on-site during the early stages of a websites development.
4. Size and Traffic of the Website.
A site with 10,000 posts means the owner has been updating the websites content frequently, this is a good sign that you won't post a guest spot and then 10 days later the site is shut down. Remember the more links you have over time, especially in your vertical/niche the better your own search ranks will remain, consistency and growing link numbers are important. With that being said it doesn't hurt to have a site with high traffic numbers. Always remember that the more people who see and share your guest post content the better chance other people have of finding your content. This goes hand-in-hand with search indexing as well. For example if your post is shown to 10,000 people and 50 of them share your content, that's 50 more links for Google search bots to follow and index not only your guest post but also the links you placed in your article back to your own website.
I always leave size and traffic for last since little sites can often be more targeted. Just look at Mashable, that site use to be hyper-focused on Social Media but has grown to include gadget news and other off-subject topics.
When all is said and done it's important that you feel comfortable with the sites you place your content on. Find sites that have an engaged community searching for the type of content you have built for your website or plan to build for your website. Remember to engage with users off-site and always look for websites with regularly updated content.