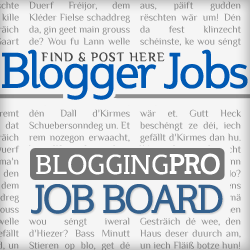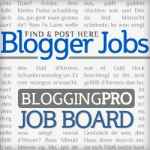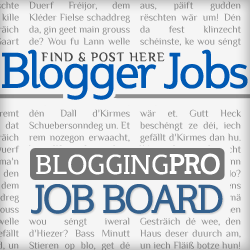 This is it! The last working day of 2011 for most of us. I hope that you end the year right and start the new year on a positive note.
Here are the highlights from this week's job board.
How often do you use your iPad? Do you find yourself wishing that there were better apps out there? Why not develop your own amazing apps and get paid while doing so?
Interested in everything biotechnology? If you are always on the ball when it comes to biotech news and developments, this reporting job might be for you. They are looking for reporters from all over the world, so location is not an issue.
Are you a versatile blogger? Can you blog about anything and everything even in your sleep? Apply for this job and showcase your writing skills!
What do you think about the games you can play on Facebook? Do you think that they can do better? If you know PHP and Flash, and you think you can develop a Facebook game that will blow away people's socks, take a shot at this offsite job!
Like cars much? Do you know a lot about post-1995 cars, trucks, and vans? Then this job is perfect for you. Help consumers make purchasing decisions via your work!
Author:
Noemi
Editor of Splashpress Media, writer, and geek bitten by the travel bug.